Friends
A TikTok user has gone viral after she transformed her bedroom door into the iconic Friends door.
If you're a fan of the show, this video will inspire you to get started on a whole bedroom makeover.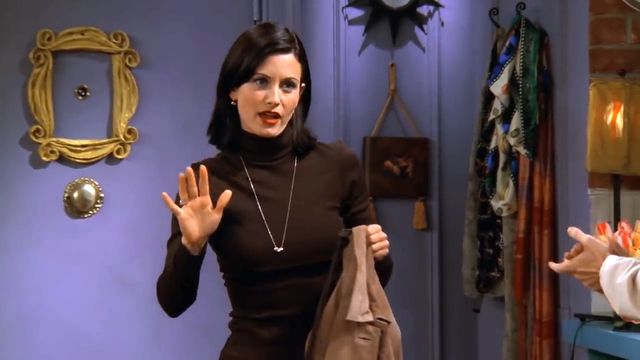 TikTok user Rylee began her video with a clip of her white bedroom door.
The camera zooms in on the tub of purple paint in her hand, and when it pulls away, the door is painted purple.
The user documents herself ordering a replica of the iconic yellow frame design online.
 

View this post on Instagram

 
Once it arrives, she places it on the door and all of a sudden, her bedroom looks like the entrance to the Friends apartment.
Rylee captioned the post, 'I DID ITTTT!!! TEHEHEHE if you don't understand, i am sad.'
The video has garnered over 300k views, inspiring Friends fans across the globe to do the same to their bedroom doors.
In other Friends related news, Jennifer Aniston and Lisa Kudrow caught up over video chat for Variety's Actors on Actors issue this week.
Read more here.