At SPIN South West, we offer the most innovative, energetic & effective source of advertising in the South West Region. We are based in Limerick and broadcast to Limerick, Kerry, Clare, North Tipperary and South West Laois.
At SPIN South West, we like to do things very differently from any other radio station on the market. Our SPIN style is unique, it's ahead of the curve, lively and positive about the South West!
When you hear the speakers play our station you always know you are listening to SPIN South West – the most standout station on air today! We are cutting edge, and vibrant and our solutions to grow and advertise your Business will always be one step ahead of the competition, dynamic and tailored especially for your specific needs.
We are famous for our Ten SPIN Hits in a Row, Brand New Music, The Cash Machine, 54321, our Proud Media Munster Rugby & GAA Partnerships, our SPINI jeeps, creative SPIN goodies and so much more!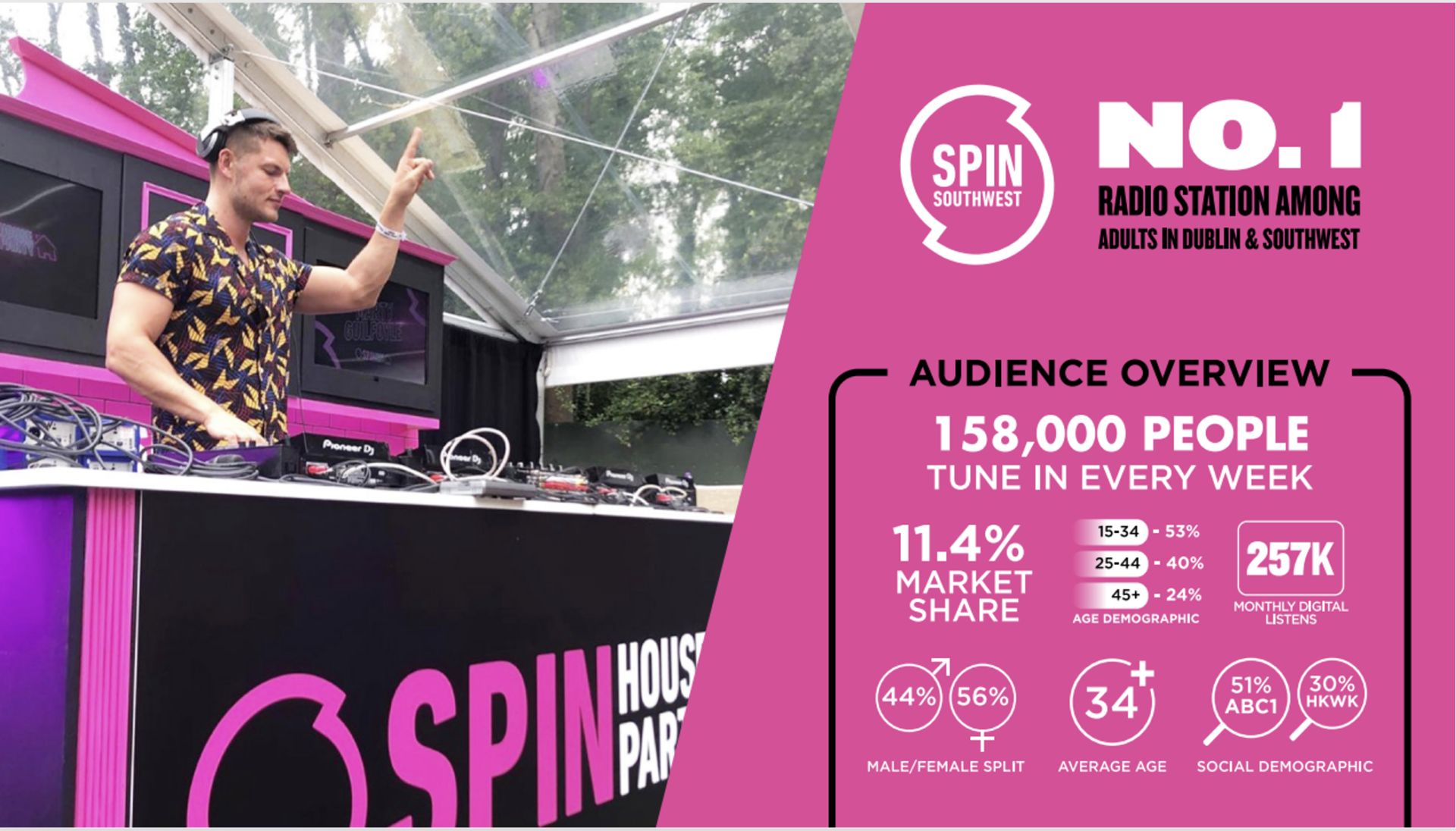 Over the last 16 years on air, SPIN South West has held on to its original listeners and attracted a huge new audience. These listeners are now homeowners, car owners, parents and young professionals. (Our average listener age is 34yrs old).
Our Social Media is quite impressive too: We have over 65,000+ followers on Instagram, 267,000+ Facebook likes, and over 79,000 followers on Twitter! That's streets ahead of any other Local radio or Print Media competition based in our franchise area!
So next time you're looking to effectively target the most engaged audience in South West whether that be in Clare, Limerick, Kerry, North Tipperary or South West Laois, talk to us!
SPIN South West – We make it our business to grow yours.
To discuss advertising options please contact our Direct Sales Manager:
Siobhán Patrick-McNamara:
087-7950639
SPIN South West – Hit Music Now