Camila Mendes and Charles Melton split
According to reports, Riverdale's Camila Mendes and Charles Melton have called time on their relationship.
It's believed the pair have decided to spend some time apart to focus on themselves.
'Cami and Charles have been separated for a few months now.'
 

View this post on Instagram

 
A source tells E! News this week, 'They are taking a break from their relationship.'
'Their relationship escalated very quickly and they are taking time now to focus on their work and themselves.'
 

View this post on Instagram

 
Camila and Charles play Veronica and Reggie in Riverdale which is currently in the middle of its fourth season.
He's also been spending a lot of time in Louisiana filming his upcoming movie Swing.
'They both have movie projects separately and it's been a lot on both their plates.'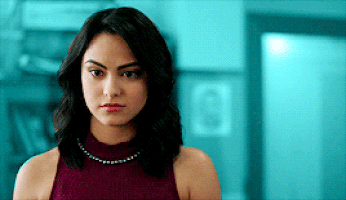 Their breakup seems fairly amicable with sources saying, 'Nothing in particular happened.'
'They just both felt busy and overwhelmed and it was a lot of pressure on them.'
Riverdale
It seems the pair are being very mature about the split for the sake of their Riverdale co-stars and show-runners.
'They are still in touch and both understand they need to be cordial while on set and throughout press for the show.'
 

View this post on Instagram

 
'They have been filming together while being split and things have been normal.'
'Everyone is very close on the show and are all very good friends.'
 

View this post on Instagram

 
'They can't ignore each other so they just remain cordial and try and focus on filming.'
'They are still filming Riverdale season 4, but will have a break for the holidays for a few weeks.'
The relationship
The Riverdale actors were first reported to be dating in September last year.
Rumours spread after they were spotted kissing during an outing with their co-stars Casey Cott and Lili Reinhart.
 

View this post on Instagram

 
In an interview two months before the sighting, Camila admits she doesn't like dating actors.
She tells Nylon magazine, 'Actors are really emotionally complicated.'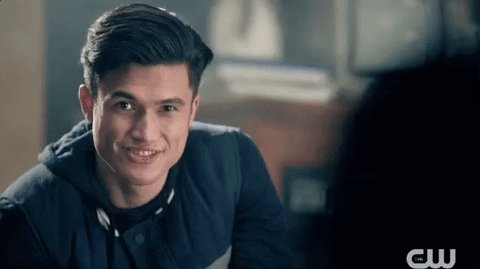 'You would think they would be more in tune with their emotions, but sometimes they're just not.'
'I just really need to get out of this industry with someone who is in a stable environment.'
 

View this post on Instagram

 
But it looks like she couldn't help falling for the handsome actor.
They celebrated their year anniversary in August this year with a photo of them kissing.
'365 days. i love you.'
 

View this post on Instagram

 
The pair have yet to comment on reports.