Riverdale stars speak out
Riverdale's Camila Mendes and Madelaine Petsch have spoken out in support of their co-stars.
It's after Lili Reinhart, Vanessa Morgan, Cole Sprouse and KJ Apa were accused of sexual assault by anonymous Twitter accounts.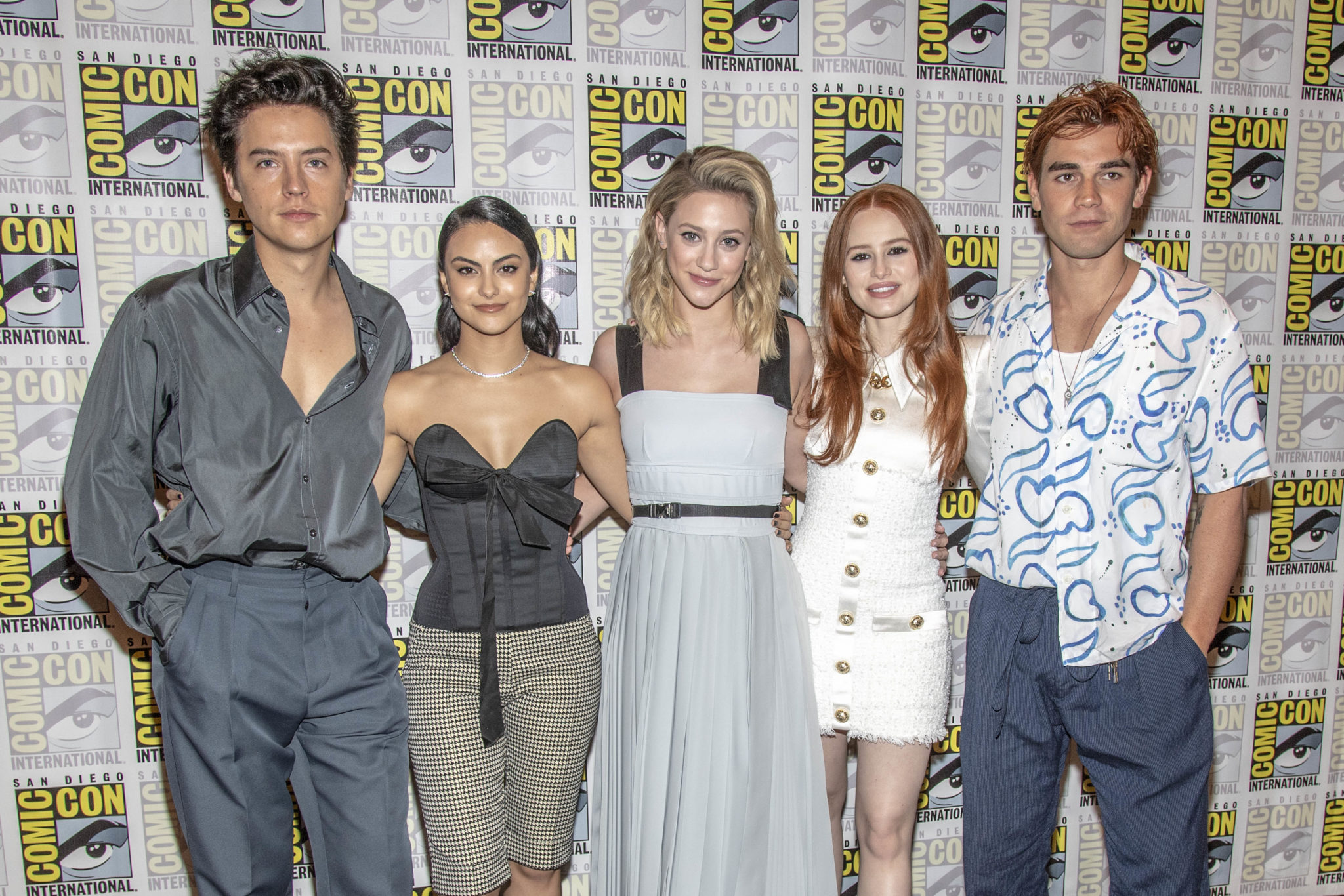 The account accusing Cole of sexual assault, claimed it happened in 2013 following a party at NYU.
Cole however, vehemently denies these claims and is seeking legal action.
 

View this post on Instagram

 
Fans were quick to point out the similarities between the account accusing Cole and other accounts accusing his co-stars Lili, Kj and Vanessa.
The accounts all include a name followed by an eight digit number: @Victori66680029, @Tasha93948576, @Alison41740595.
 

View this post on Instagram

 
According to screenshots, the Twitter account that accused Lili of assault, later tweeted, 'Do you see how easy it is to lie and you guys will believe it?'
'Vanessa Morgan and Kj Apa didn't do jack sh*t. You will believe anything.'
Okay so i'll explain it for those who don't understand. In the morning, a girl said she was raped by Cole Sprouse at a party in NYU (where someone said that Cole had punched someone at that party cause a guy tried to abused a girl). Hours ago, other account said (+) pic.twitter.com/O4flx13MZE

— anto | hws (@sprousecabello) June 21, 2020
Camila
In a statement shared to Instagram Stories, Camila wrote, 'It's incredibly destructive to falsely accuse people of sexual assault.'
'Whatever point this person was trying to make about how quickly people believe what they read, it was not worth damaging the integrity of the me too movement.'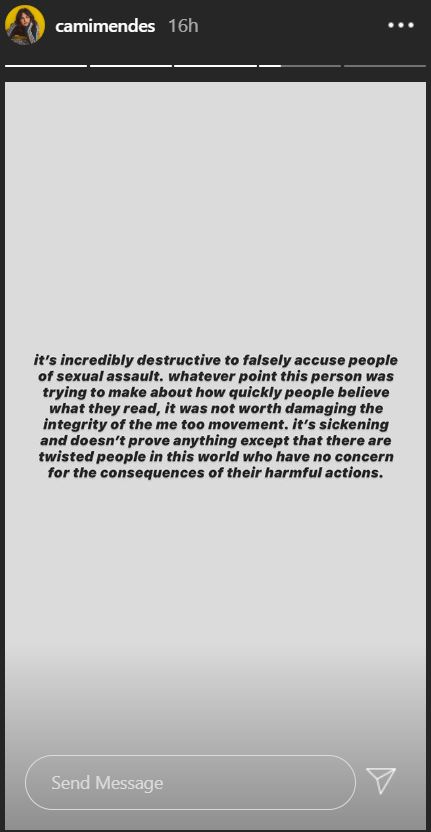 She continued, 'It's sickening and doesn't prove anything except that there are twisted people in this world who have no concern for the consequences of their harmful actions.'
'Sending love to my castmates who had to deal with this nonsense. love you guys,' Camila finished.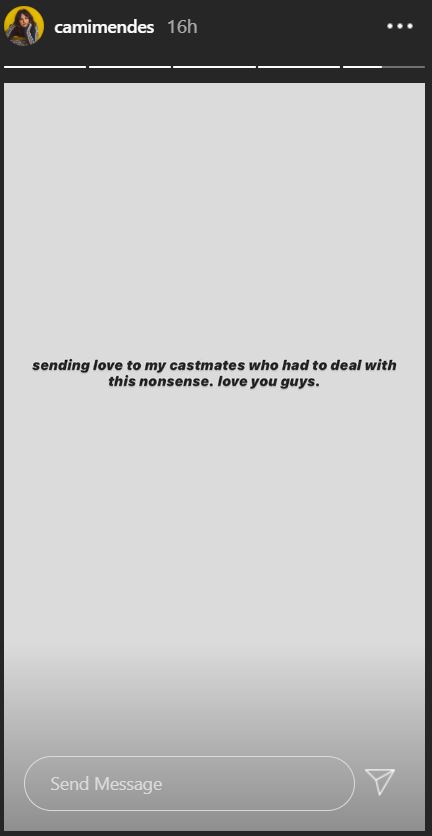 Madelaine
Madelaine took to Instagram Stories, addressing the accusations in a series of videos.
She said, "Today it was brought to my attention that four of my castmates were falsely accused of sexual assault."
"And I'm really unsure as to why anyone would ever think that that's an OK thing to do."
 

View this post on Instagram

 
The Cheryl Blossom actress shared that she herself is a victim of sexual assault.
"This is the reason why I was scared to come forward and talk about my experiences with it, because I was afraid that someone would tell me that I was lying or that it didn't actually happen," she said.
 

View this post on Instagram

 
"Like honestly, how dare you"
Madelaine continued, "And for someone to go online and falsely accuse somebody of that, only to come forward a couple of hours later and say that they were lying about four different people, is such a serious thing to do."
"Like honestly, how dare you. Because this is the reason why victims are afraid to come forward in the first place."
"This is the reason why people don't believe sexual assault victims, and yet you're out here doing this online."
 

View this post on Instagram

 
"My heart is really hurting for my friends and castmates who went through this today, and I hope that everyone knows how serious it is to accuse somebody of that, and I hope they understand the severity of what that does to people who have actually been through that."
"It takes away the power from the victims who have gone through this, takes away the voices of people who want to come forward and talk about their experiences, because it just validates the whole narrative that people lie about this stuff."
 

View this post on Instagram

 
Lili and Cole released statements on social media following the accusations.
Read what they had to say here.
The Dublin Rape Crisis Centre offer a free, confidential listening and support service for women and men who have been raped, sexually assaulted, sexually harassed or sexually abused at any time in their lives.
If you need to talk you can contact a counsellor on 1800 77 8888 or send an email to [email protected]