Hilary Duff releases Lizzie McGuire statement
Hilary Duff is asking Disney+ to consider moving the Lizzie McGuire reboot to their sister service Hulu.
The series was put on hold earlier this year over a disagreement between show creator Terri Minsky and Disney+.
In a statement on Instagram, Hilary admits she was initially very excited for the Lizzie reboot - and she still is.
'I feel a huge responsibility to honor the fans' relationship with Lizzie who, like me, grew up seeing themselves in her.'
'I'd be doing a disservice to everyone by limiting the realities of a 30-year-old's journey to live under the ceiling of a PG rating.'
'It's important to me that just as her experiences as a preteen/ teenager navigating life were authentic, her next chapters are equally as real and relatable.'
Hilary writes that, 'it would be a dream,' if Disney considered moving the reboot to Hulu.
She says if they did this, '[She] could bring this beloved character to life again.'
 

View this post on Instagram

 
A similar incident happened with the Love, Simon TV series, now titled Love, Victor.
The show was moved from Disney+ to Hulu because it wasn't family friendly enough.
At the time, Hilary responded to the news on Instagram Stories, 'Sounds familiar ..'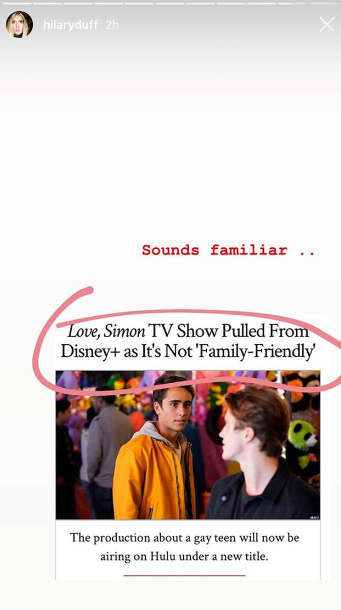 Instagram Stories @hilaryduff
What happened?
Late last year Disney Plus revealed they were working on a new version of the show.
Original creator Terri Minsky was on board, as was Hilary Duff.
However, Disney have since put the project on hold.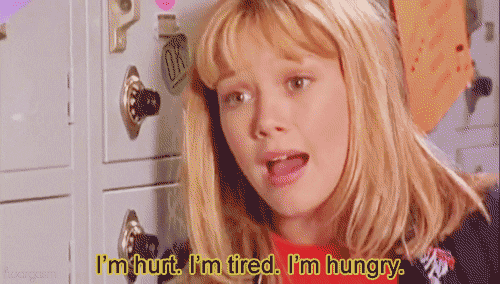 Sources tell Variety that Minsky and Hilary wanted a more adult version of the show.
Disney were initially on board with their approach but executives weren't happy with the content when on set.
It's believed Disney want the show to be more family friendly.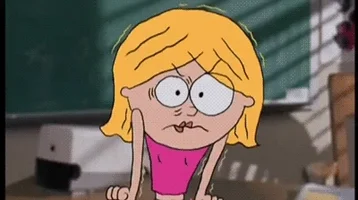 As a result, Variety report Minsky and her team were fired from the production.
Minsky has shed some light on the situation in a new interview - read more here.