Now THIS is what dreams are made of
Hilary Duff has announced Adam Lamberg will reprise his role as Gordo in the upcoming Lizzie McGuire reboot.
The pair shared the news in a video posted to the official Disney Plus Twitter account.
'Reunited and it feels so Gordo!'
Reunited and it feels so Gordo! Adam Lamberg returns and joins onscreen bestie @HilaryDuff for #LizzieMcGuire, coming soon to #DisneyPlus. pic.twitter.com/TdBM8k2YPq

— Disney+ (@disneyplus) November 20, 2019
She opens the clip by introducing herself to viewers, "It's Hilary Duff here from the set of Lizzie McGuire."
"I'm so excited to be back, I'm so excited for you guys to come along on this journey with Lizzie."
"Obviously the show would not be the same without her family."
Hilary lists the names of those set to reprise their roles in the Disney Plus series.
Jake Thomas returns as her brother Matt and Hallie Todd is back as her mother Jo.
Robert Carradine will also reprise his role as her father Sam.
 

View this post on Instagram

 
From behind the camera we hear a voice shouting, "Wait! Wait..."
Adam Lamberg appears in front of the camera, "Fam's not complete without me. Gordo's back."
With some encouragement from his co-star Hilary he concludes, "This is what dreams are made of."
 

View this post on Instagram

 
Hilary's statement
Hilary gushes over her co-star's character in a statement following the news of his reprisal.
'Gordo was an essential piece of the puzzle to what made the original Lizzie McGuire so authentic and beloved. I couldn't imagine the series without him.'
'I can't wait for fans to see what he's up to 15 years later and how he fits into Lizzie's adult world.'
 

View this post on Instagram

 
The series
In August the news broke that Duff would reprise her role as Lizzie for a new series.
She took to Instagram to make the announcement saying, 'I am beyond excited to be home again, back with my girl.'
 

View this post on Instagram

 
The show will follow now 30-year-old millennial Lizzie as she navigates life in the Big Apple.
But while some things have changed, others remain and animated Lizzie will return to offer her always hilarious commentary.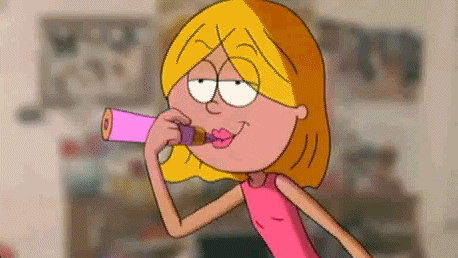 Filming has already begun on the new series.
Hilary took to Instagram late last month to share a first look with fans.
She's snapped smiling in a yellow outfit on set in New York.
Disney Plus wasted no time in commenting, 'Making big moves in the Big Apple.'
While Duff's fiancé also hopped online with a cheeky response, 'Ugh I can't wait to role play.'
 

View this post on Instagram

 
We're still waiting on an air date for the new Lizzie McGuire series.
But it will appear on Disney's new streaming service Disney Plus which launched earlier this month.
Cover photo: Twitter @disneyplus