Miley Cyrus and King Moxu
Miley Cyrus teamed up with popular TikToker King Moxu for her latest video on the platform.
It shows her mocking headlines about her failed relationships before kissing the social media star.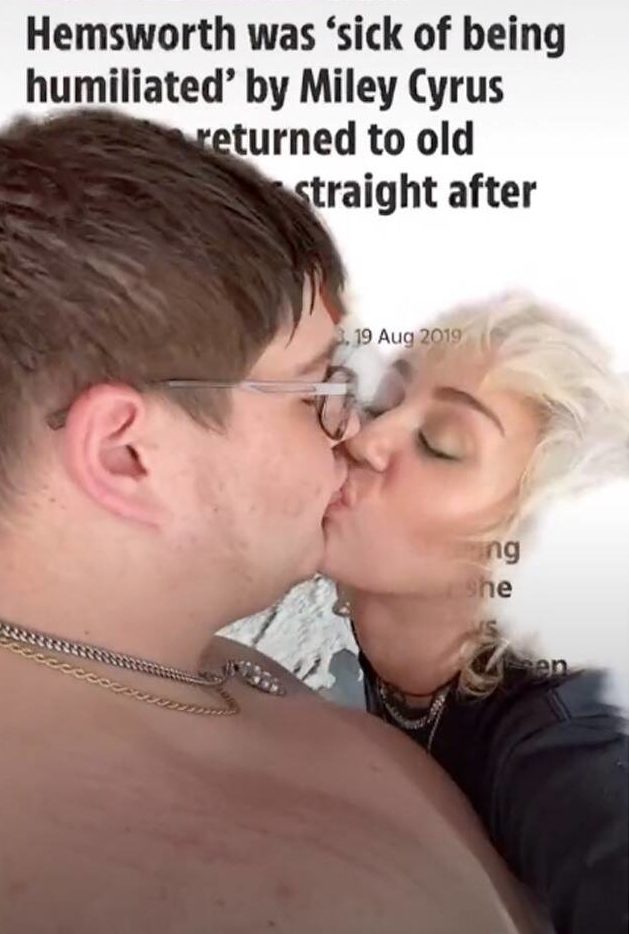 The video sees Miley dancing to her new remix of The Kid Laroi's Without You.
Behind her, screenshots of articles written about her love life throughout the years flash across the screen.
One headline reads, 'What Really Ended Miley Cyrus and Nick Jonas' Relationship'
While another reads, 'Miley Cyrus Just Asked a Random Woman Out on TikTok and It's Everything'
As the headlines keep popping up, Miley lip syncs to the lyrics, "So there I go, oh / Can't make a wife out of a ho*, oh..."
Suddenly, out of nowhere, King Moxu appears shirtless on camera.
Miley and Moxu lock lips, before staring back into the camera lens.
She simply captioned the video, 'So there I go.....'
Moxu also shared the video with his 3 million TikTok followers, '[Miley Cyrus] give me them sweet nibblets.'
Fan reactions
Miley's fans took to the comments section to share their shocked reactions.
One person wrote, 'the ending was the last thing I've expected today.'
Another said, 'bro there is just no way'
On a side note, can we talk about how amazing Miley's remix of The Kid Laroi's Without You is?
She's been teasing its release all week, so we're hoping they drop it soon!