The Suicide Squad
SPIN's Sarina Bellissimo caught up with the cast of The Suicide Squad in an Irish exclusive this week.
She spoke to Margot Robbie, Idris Elba, director James Gunn and more.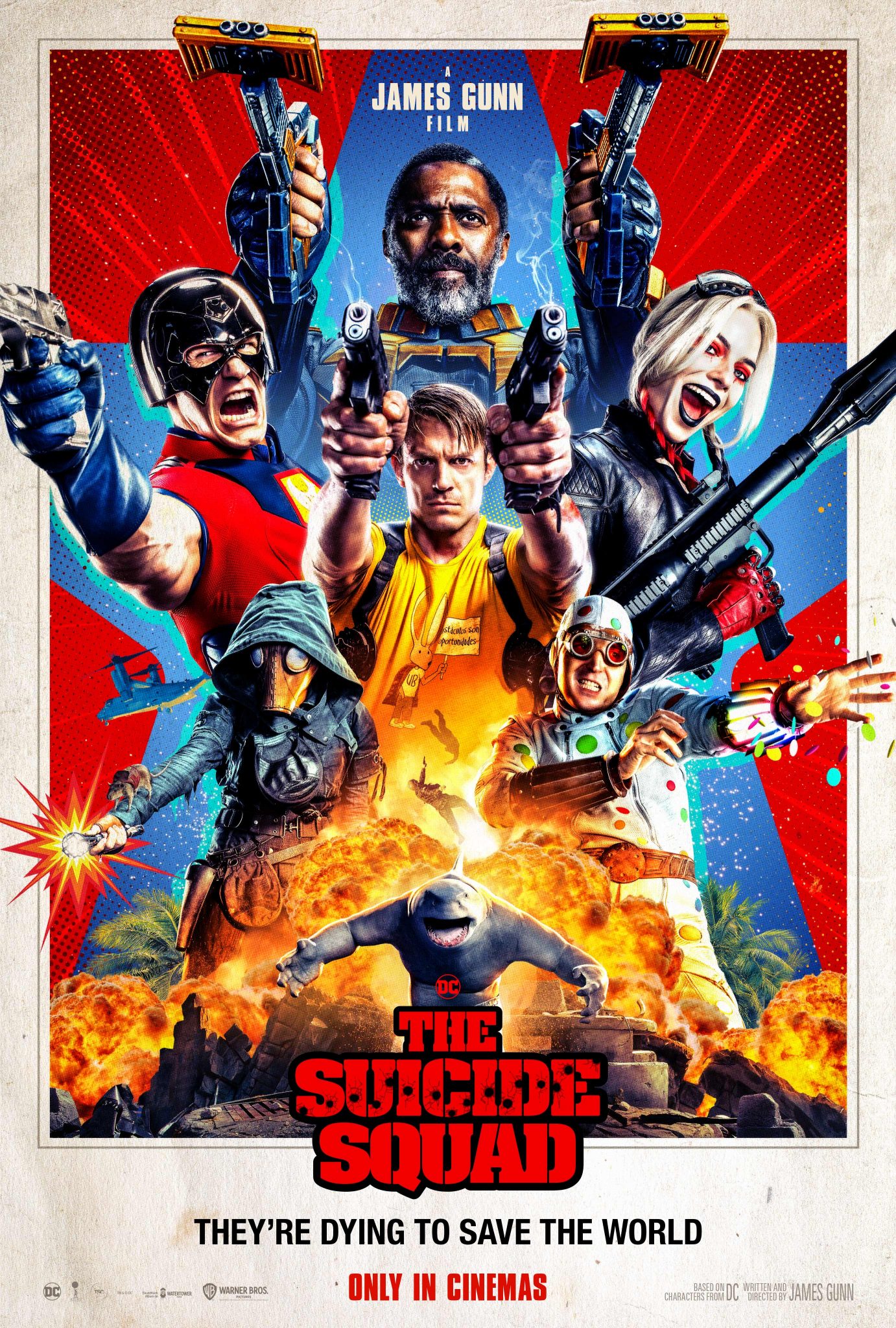 What's the movie all about?
The synopsis reads: 'Welcome to hell - a.k.a. Belle Reve, the prison with the highest mortality rate in the US of A.'
'Where the worst Super-Villains are kept and where they will do anything to get out - even join the super-secret, super-shady Task Force X.'
'Today's do-or-die assignment? Assemble a collection of cons, including Bloodsport, Peacemaker, Captain Boomerang, Ratcatcher 2, Savant, King Shark, Blackguard, Javelin and everyone's favorite psycho, Harley Quinn.'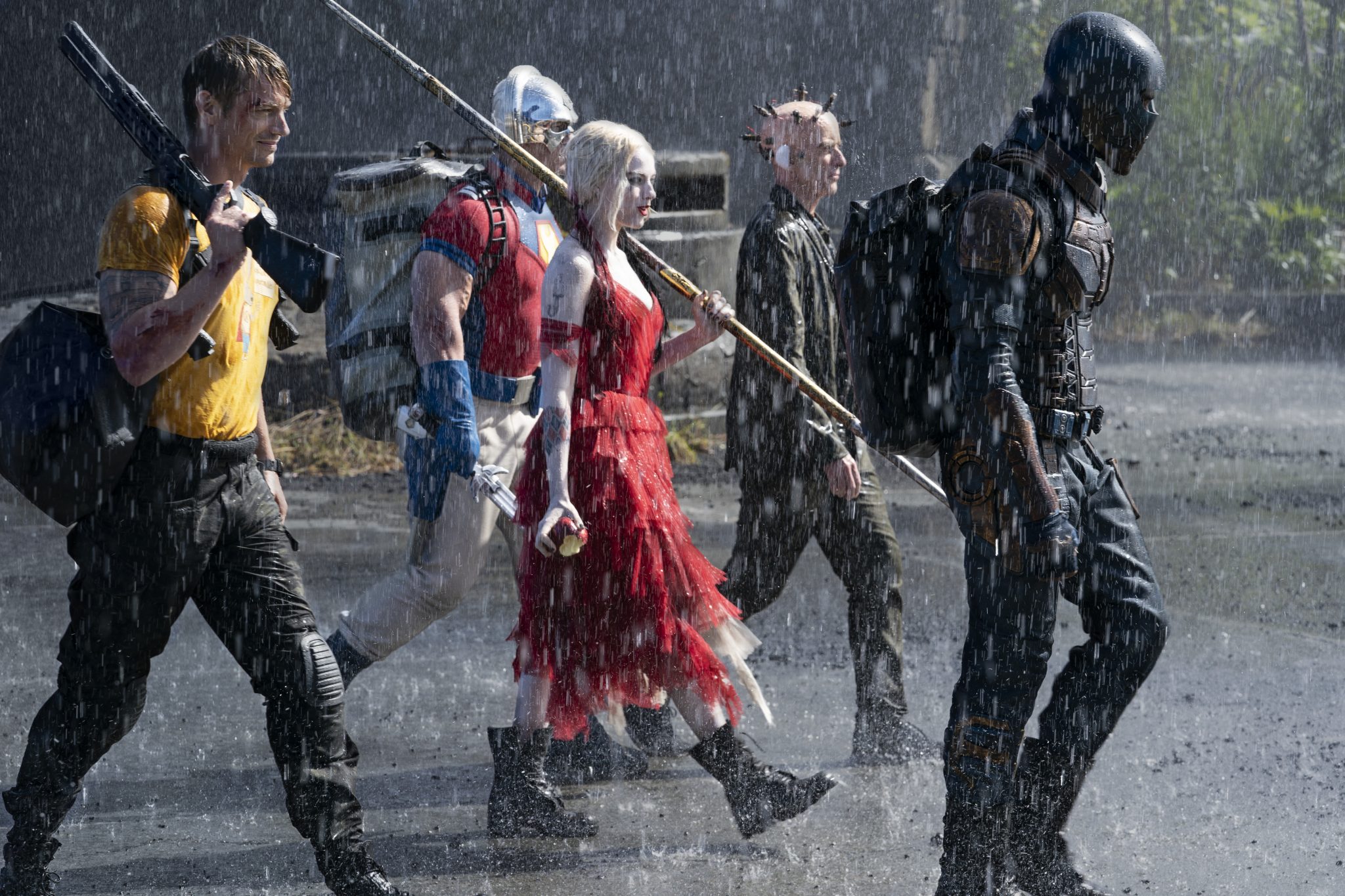 'Then arm them heavily and drop them (literally) on the remote, enemy-infused island of Corto Maltese.'
'Trekking through a jungle teeming with militant adversaries and guerrilla forces at every turn, the Squad is on a search-and-destroy mission with only Colonel Rick Flag on the ground to make them behave… and Amanda Waller's government techies in their ears, tracking their every movement.'
'And as always, one wrong move and they're dead (whether at the hands of their opponents, a teammate, or Waller herself).'
'If anyone's laying down bets, the smart money is against them - all of them.'
Margot Robbie
Sarina asked Margot how it felt knowing she was returning to the role of Harley Quinn for this movie.
She admitted she was, "so excited," but also revealed she gets very nervous before any shoot.
"I'm always nervous to start any job, I always have this complete crisis of faith."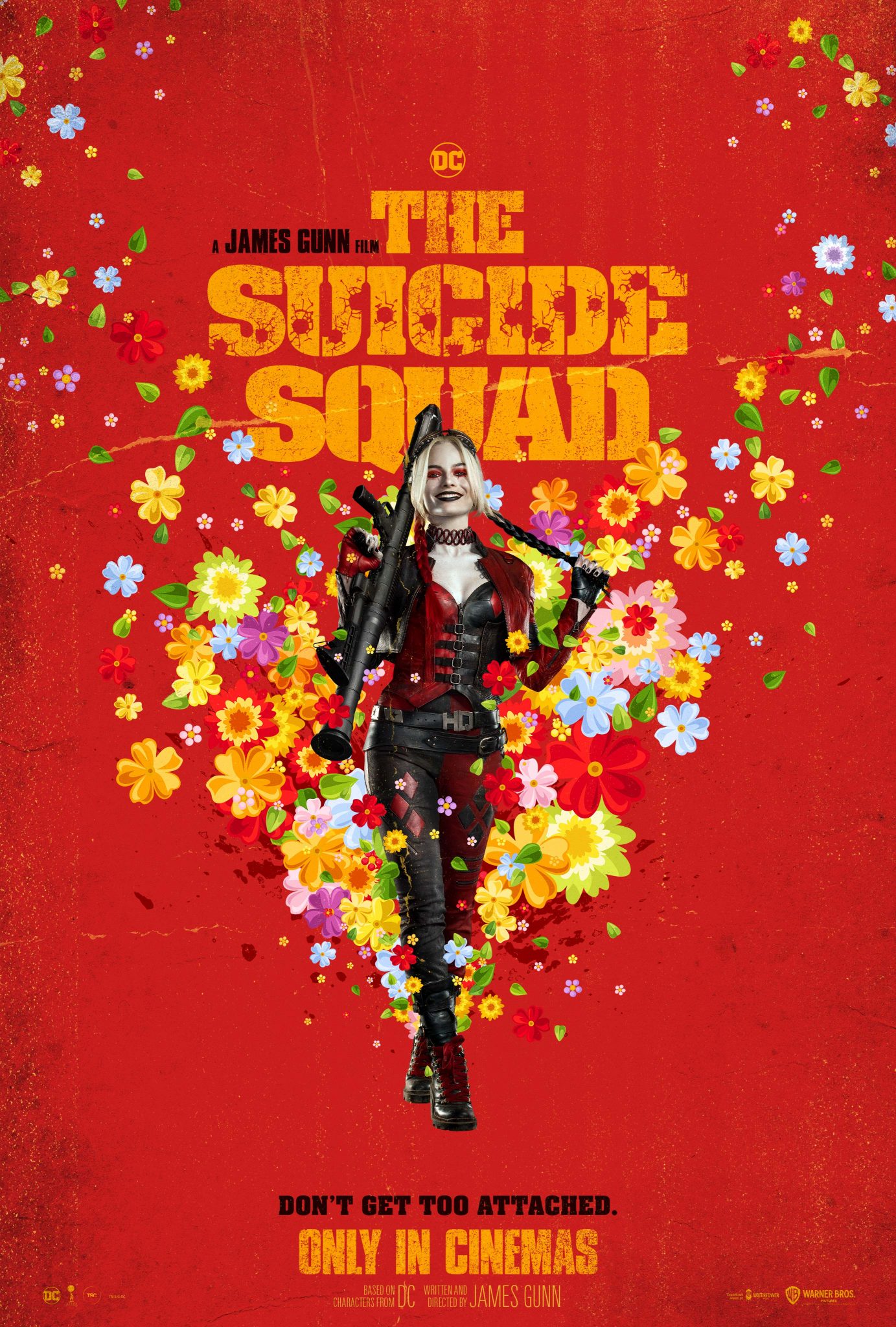 Margot said it happens with every movie, and her husband constantly has to talk her down.
She added that Harley is such a fun character to play: "She's relentless, she's exhausting but she is so, so much fun."
Sarina also asked Margot if she still writes letters to her idols like she did when she was just 17.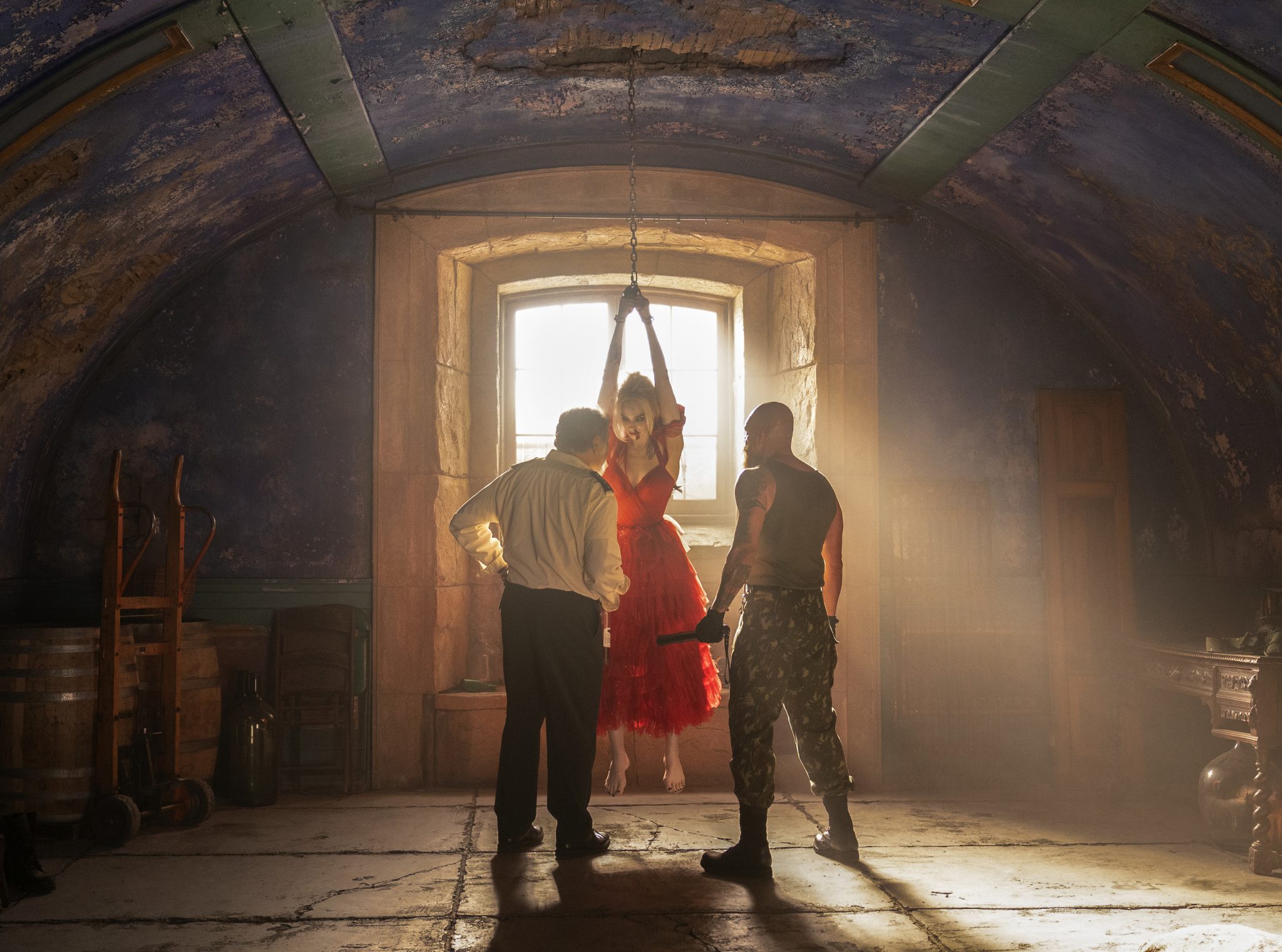 She replied, "Yes!.. I also just write to people if I really enjoyed their work."
Margot said she really appreciates when people do that for her.
She added, "Also, if you don't do it, it's just never going to happen!"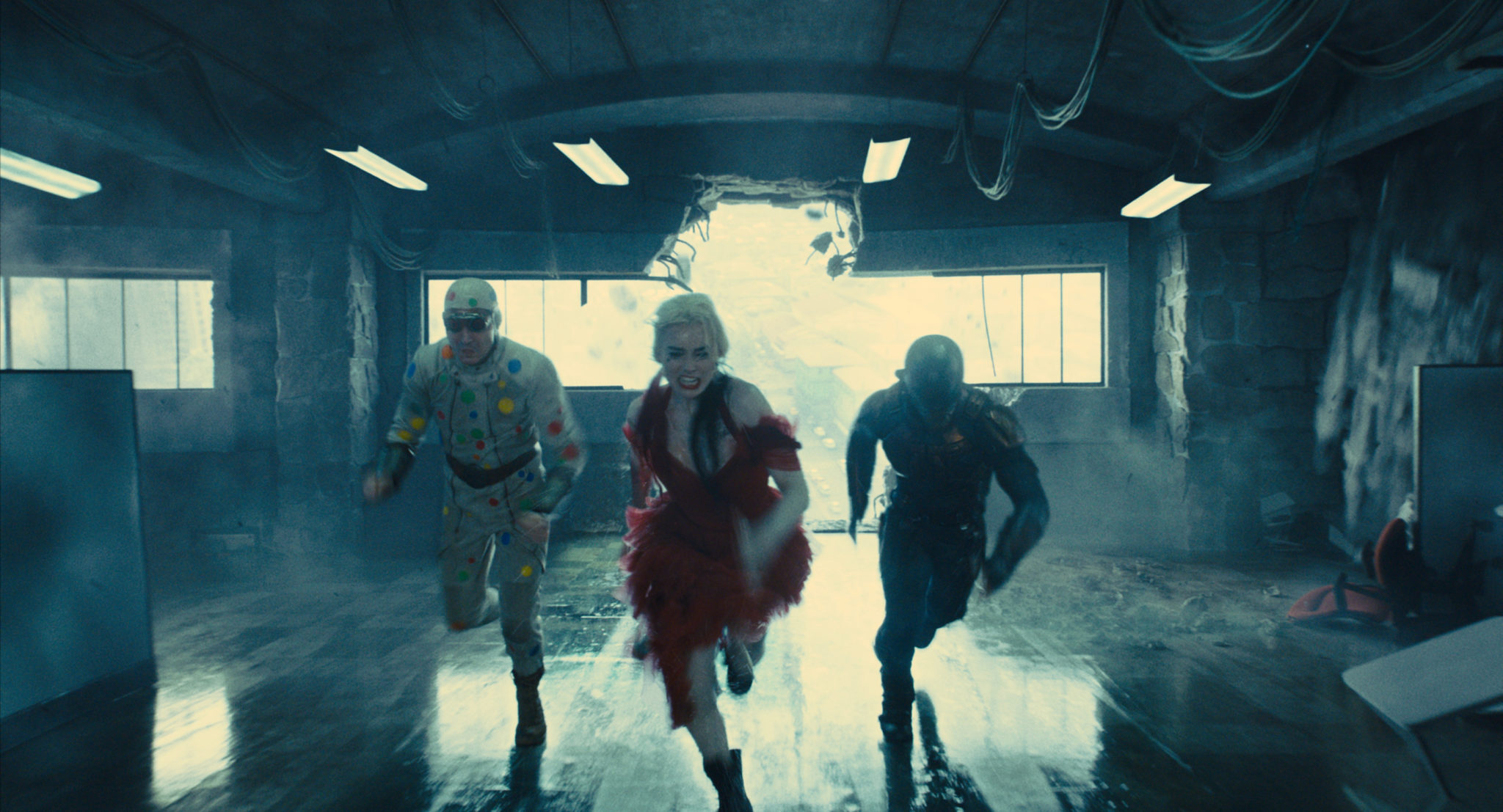 David Dastmalchian
Sarina also spoke to David Dashmalchian in the same interview.
She asked him what it was like being asked to play a supervillain in this universe.
"You jump up and down, you scream!" He said of his initial reaction to the news.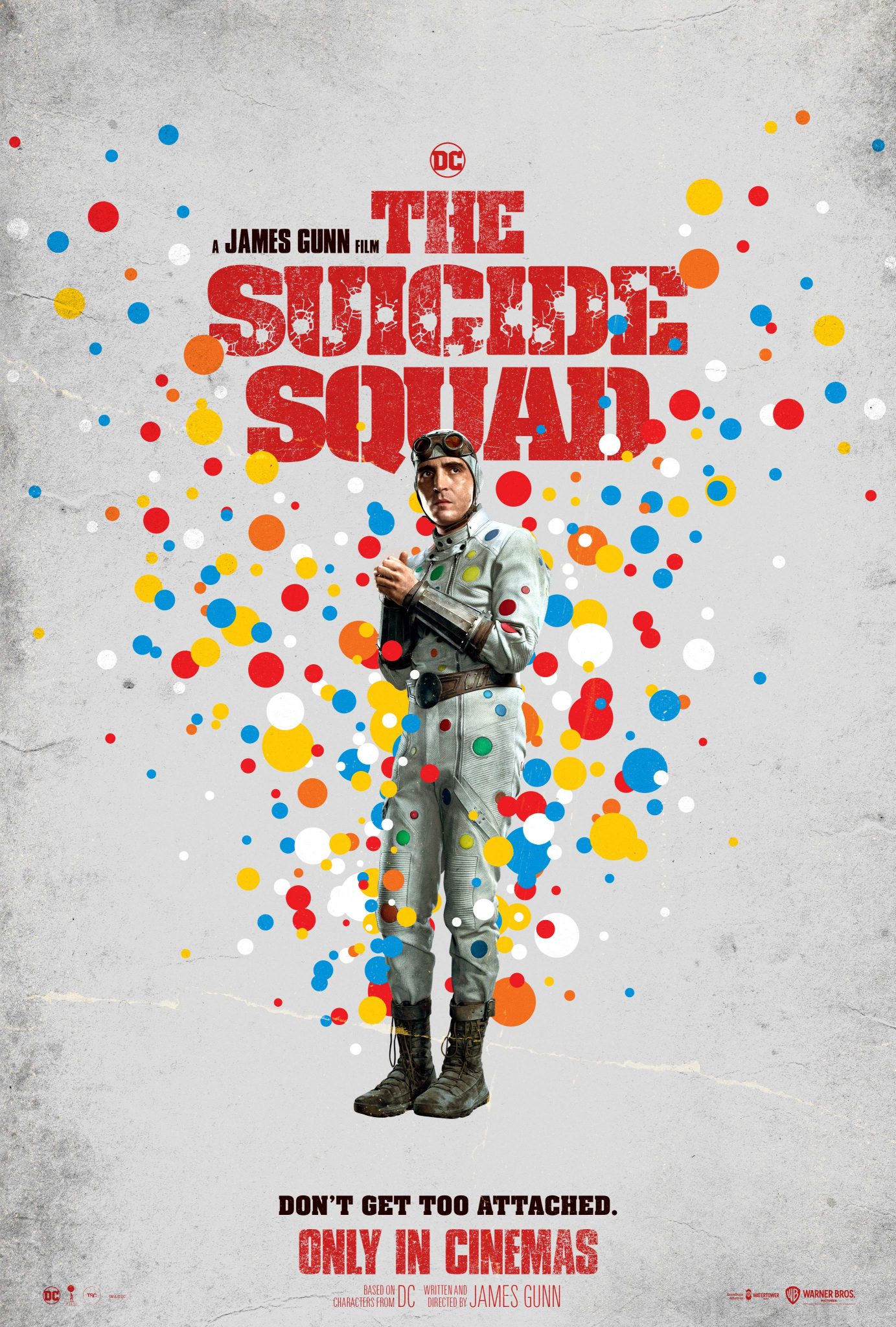 David said when he got the text from director James Gunn, he couldn't believe it.
"That was two years ago... I can't believe this experience I've had... it's crazy!"
Watch the full interview here:
Idris Elba & Daniela Melchior
Sarina reminded Idris of the time they met years ago at a press junket when his career was really just taking off.
She asked him, looking back on that time in his life, did he ever imagine he'd get to where he is now.
"At that junction, I was just having so much fun and feeling very, very lucky," he responded.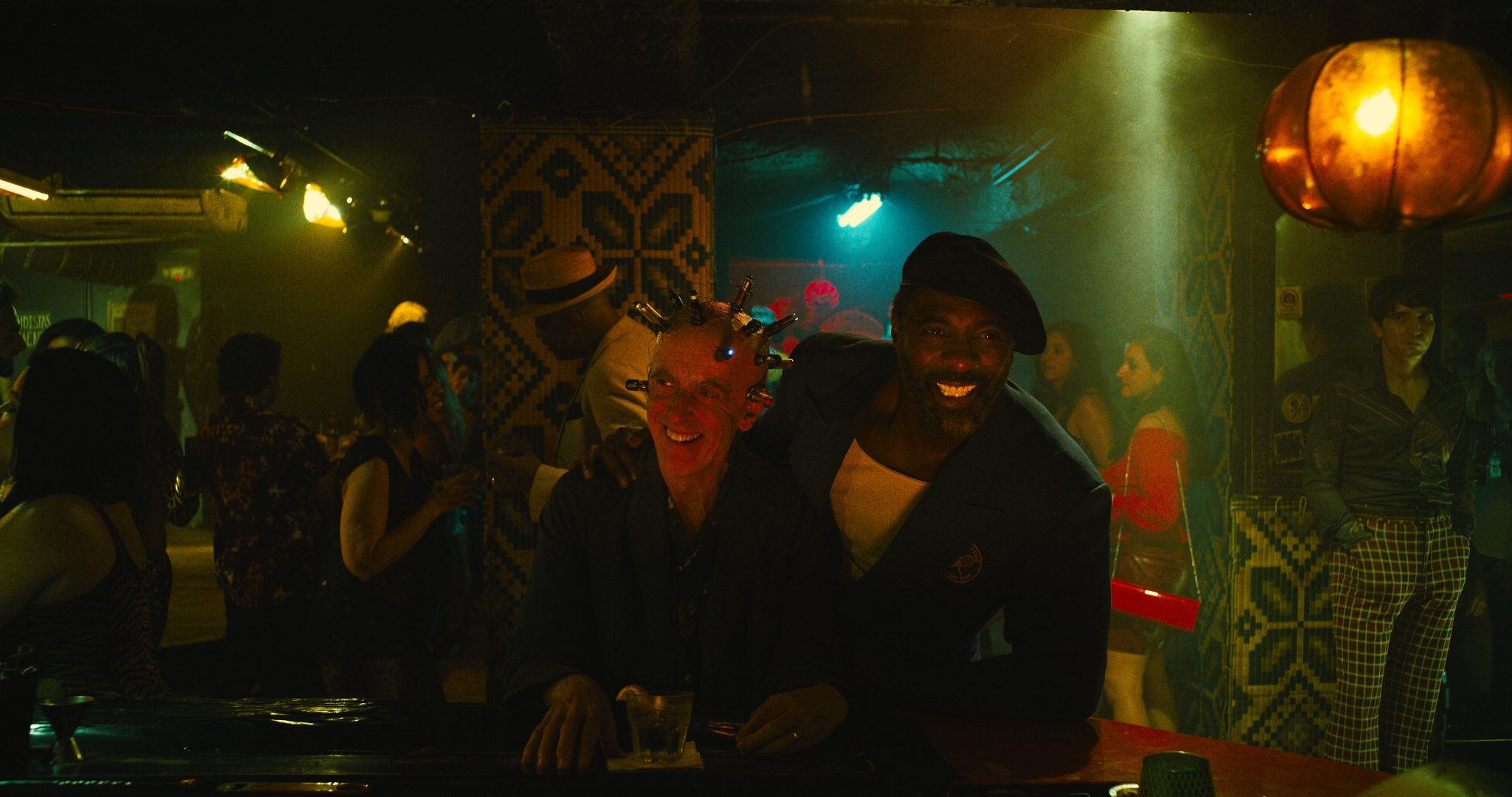 Idris continued, "I didn't have my eyes firmly fixed on where I might be in 10 years but actually now I'm here, I'm sort of thankful for that journey."
"I'm really happy to see that picture dude, really happy to see it."
The SPIN presenter turned to Daniella and asked her about The Suicide Squad cast friendship off-set.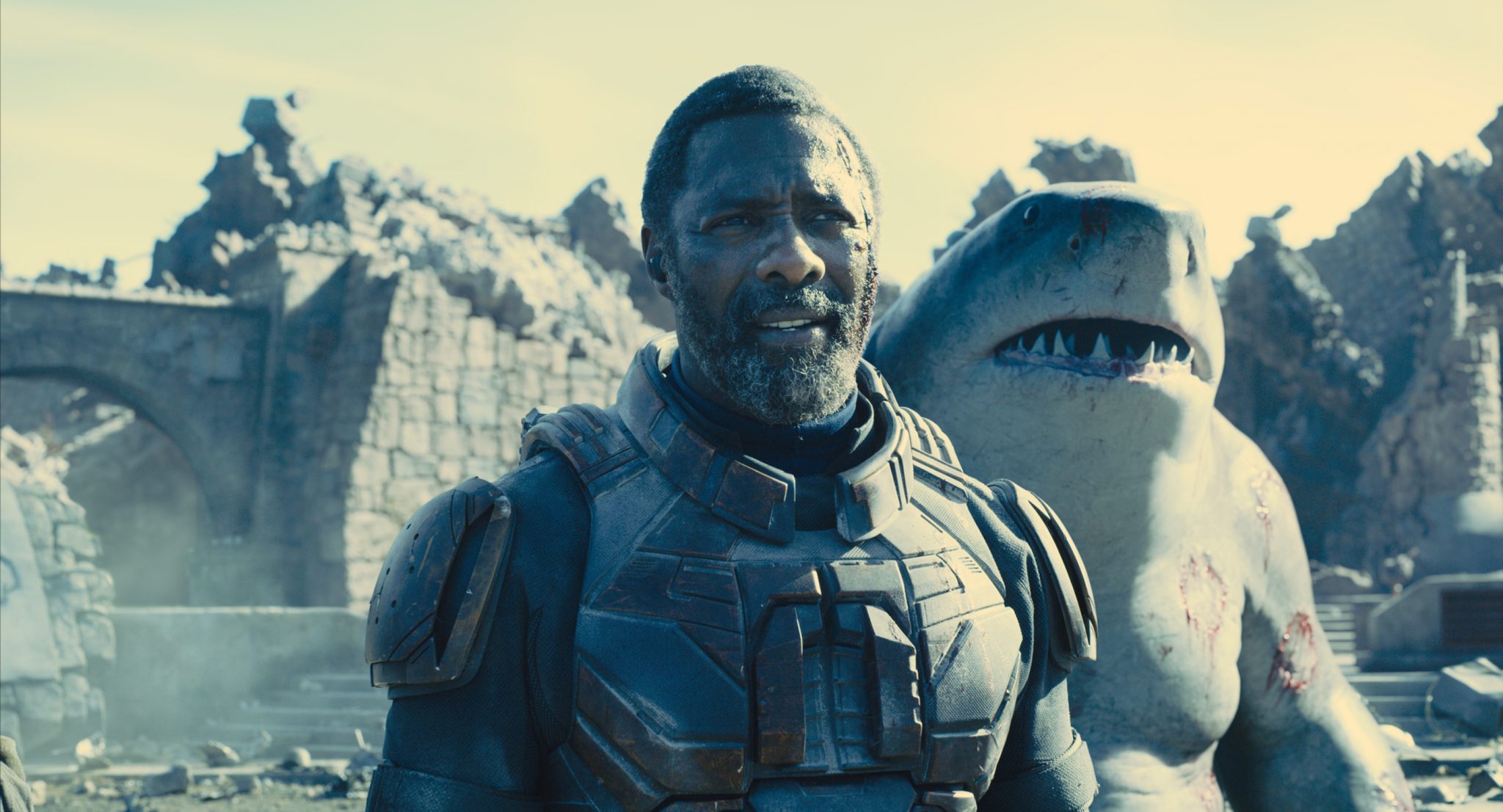 She revealed they're in a WhatsApp group and they often send funny videos from on set.
"Even David still sends us videos from his kids saying a lot of bad jokes and bad words," she laughed.
Watch the full interview here:
James Gunn
Sarina also spoke to director James Gunn ahead of the movie's release.
She asked him why he loves what he does, and he said, "I love telling stories, and in a lot of ways it doesn't really matter what format that takes."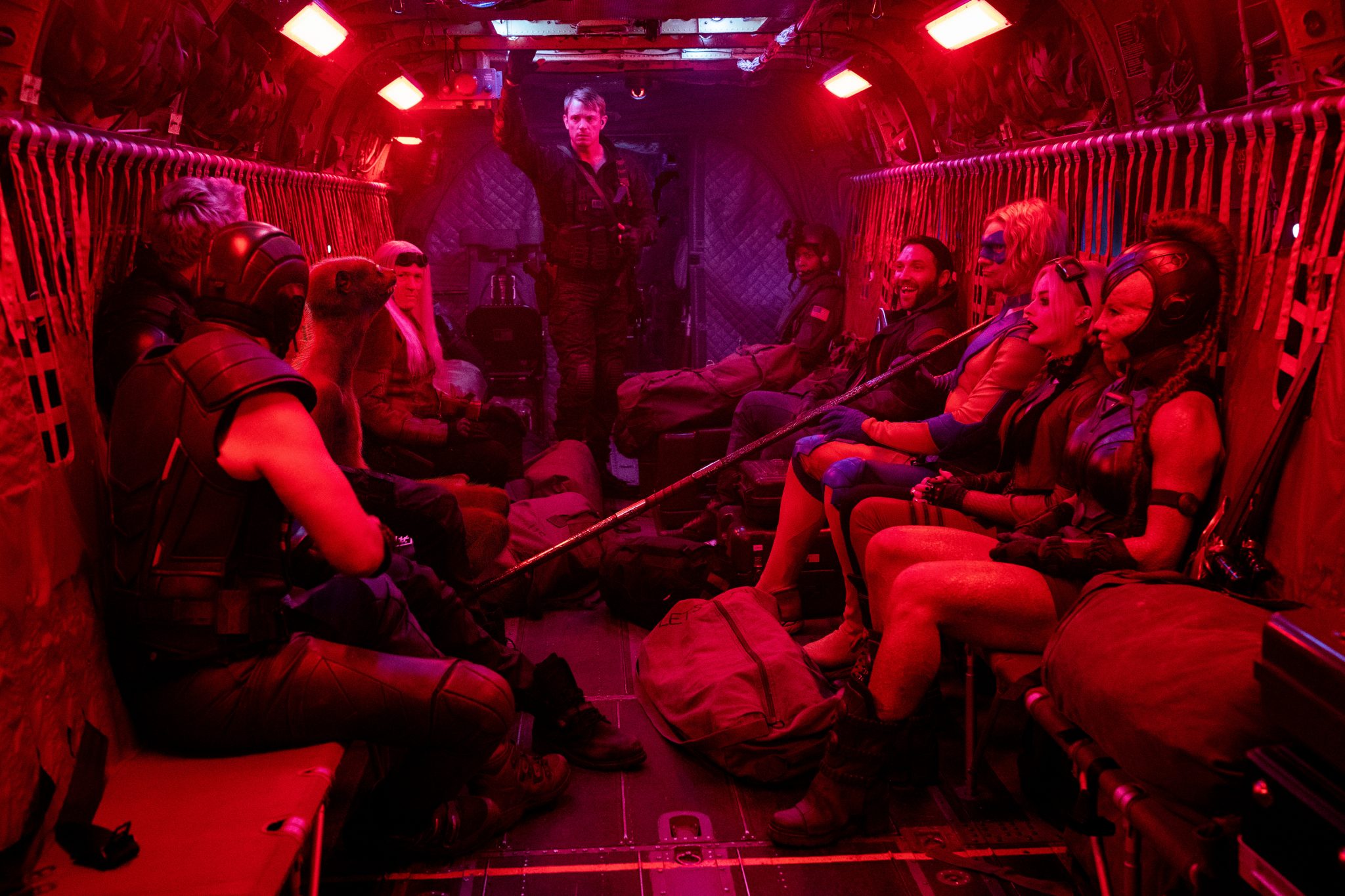 He added, "Being able to do it, with a huge budget and all the toys I get to play with on a big budget movie like this... that's a once in a lifetime opportunity and I decided I wasn't going to waste that by doing something that's the same as everything else."
The director also shared what he loved most about making this movie and what he thinks the hardest part of filmmaking is.
Watch the full interview here:
Peter Capaldi
Peter Capaldi is the Thinker in The Suicide Squad.
He shared why this was such an amazing experience for him, why new jobs still scare him, why he thinks he's extremely lucky, and what makes for a bad day on set.
Flula Borg, Jai Courtney & Nathan Fillion
Flula, Jai and Nathan play Javelin, Boomerang and T.D.K in The Suicide Squad.
They share the only question you ask James Gunn when he is offering you a part, what we can expect from this blockbuster, what it was like looking in the mirror and seeing a supervillain staring back at you, rules for super hero posing and more.
Mayling Ng & Alice Braga
Mayling Ng and Alice Braga play Mongal and Sol Soria in the new movie.
They share why getting to be a part of this film was so special, why this needs to be seen in IMAX, how empowering getting to play a supervillain was, and what it's like seeing their faces on magazine covers.
Joaquin Cosio & Juan Diego Botta
Joaquin and Juan Diego are General Matteo Suarez and Presidente General Silvio Luna in The Suicide Squad. 
They share what it was like finally getting to see the film on the big screen, why it was so much fun to play evil, and what audiences can expect from this blockbuster.
The Suicide Squad is in Irish cinemas from July 30th.