Channing Tatum lashes out at Instagram troll
Magic Mike's Channing Tatum lashes out at Instagram troll who throws shade at his girlfriend Jessie J.
The social media user comments that Channing looks much better with his ex Jenna Dewan.
According to Instagram account Comments By Celebs, the actor responds by calling them a, 'horrible hateful person.'
 

View this post on Instagram

 
It all kicks off when Channing shares a picture of Jessie cuddling into him.
He captions the post, 'Gonna watch this unicorn sang tonight. Then we gonna get it in! Horns out!'
However, it all turns sour when an online troll comments, 'Jenna looks better with you.'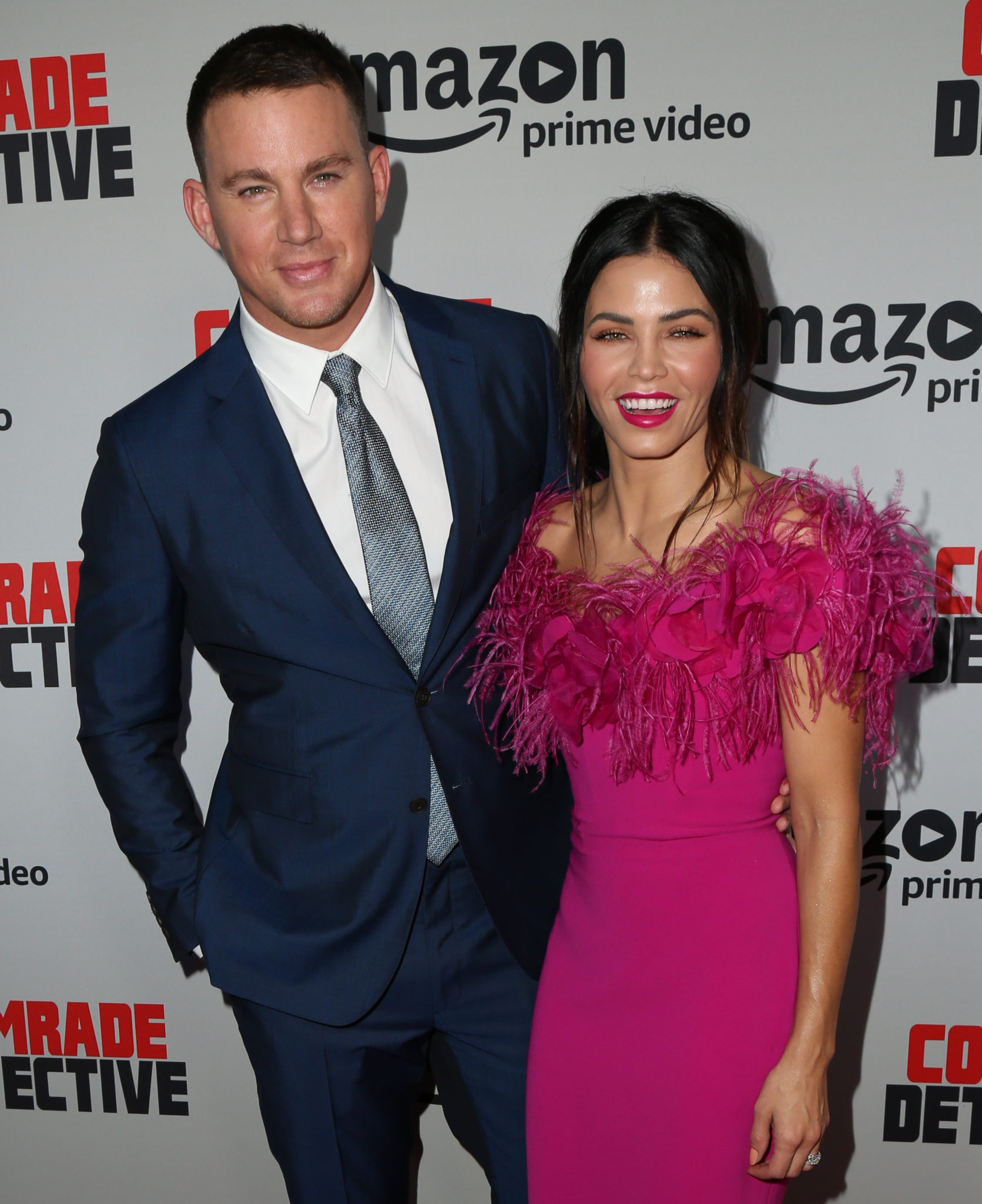 Jenna and Channing had been married for nine years before their split in 2018.
He's moved on with Jessie while she's expecting her first child with partner Steve Kazee.
The former couple however, remain friendly as their main priority is their daughter Everly.
 

View this post on Instagram

 
In a since deleted response, Channing writes, 'I don't usually address s**t like this.'
'But you seem as good a of terrible happy people hating thoughtless person as any of them.'
'Why don't you seriously think about what your doing. It's hurtful and I ain't about it.'
He goes on, 'If you can't not be a horrible hateful person on my page and support the infinite and untouchable beauty and woman that Jess is… please kindly get TF out of here.'
'And ain't no body more stunning and beautiful to look at but even more as a human than Jess.'
Channing concludes the comment, 'And yeah that includes my ex.'
 

View this post on Instagram

 
Channing has the final say
The dancer adds another comment, 'for the other people that love to turn s**t around.'
Channing wants to make it very clear that he still thinks his ex Jenna, 'is beautiful and amazing in her own right.'
'But no and I mean no is more beautiful or better than anyone else. Beauty isn't measurable.'
 

View this post on Instagram

 
He goes on, 'So while all you infinitely beautiful people pour over these words and try and find s**t to start s**t wit.'
'I'm gonna be enjoying my MF night with my gorgeous lady and cuddle up in her beautiful heart.'
Jessie responds, 'My BABY! Horns OUT!'
 

View this post on Instagram

 
His replies have since been deleted and comments have been turned off on the post.