Cara Delevingne defends ex girlfriend Ashley Benson
Ashley Benson has been facing a lot of criticism following her April split from Cara Delevingne.
It's after she was spotted cosying up to G-Eazy shortly after their breakup.
Despite this news, Cara is asking her followers to leave Ashley alone.
Taking to Instagram Stories, Cara wrote, 'It's more important now than ever to spread love not hate.'
'To everybody hating on Ashley Benson, please stop.'
'You don't know the truth, only her and I do, and that's exactly how it should be.'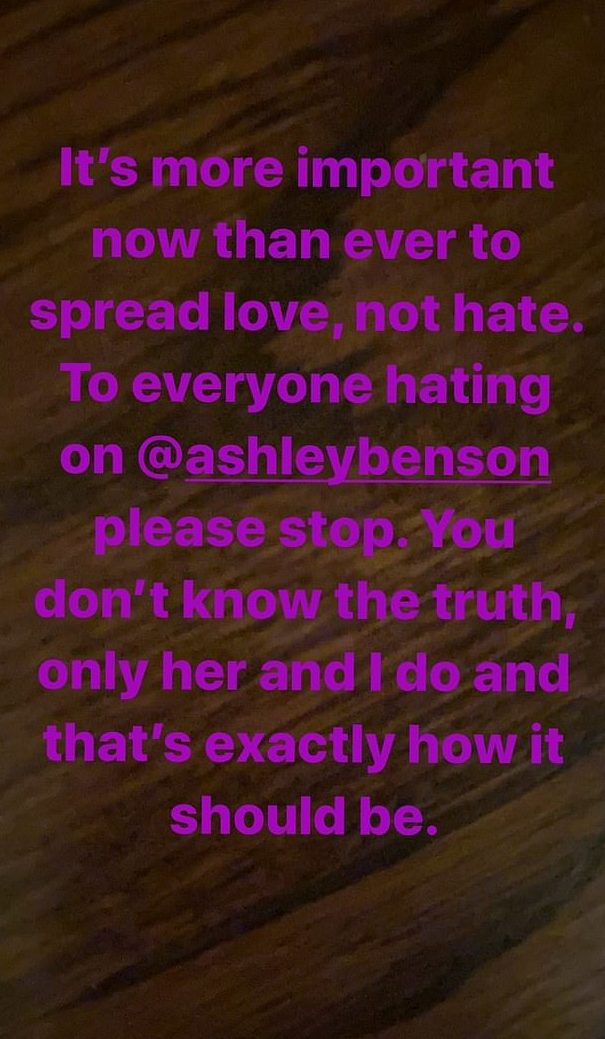 Instagram Stories @caradelevingne 
Cara and Ashley's split
The Hollywood dream team had been inseparable for the better part of two years.
But according to People's sources, they always had their ups and downs.
It's believed the relationship had, 'just ran its course,' and that's why they ended things.
G-Eazy
Earlier this month, Ashley was spotted out with American rapper G-Eazy.
However, she seemed to slam romance rumours when she liked a fan Instagram post defending their friendship.
The post read, 'You can't say they are dating just because of a like and some comments.'
 

View this post on Instagram

 
It went on, 'Can't Ashley have friends now? STOP SAYING ASHLEY CHEATED! OR EVEN CARA!'
'They just needs friends right now more than ever!'
However, according to People, Ashley was spotted kissing G-Eazy on one of their recent outings.
A source told the publication that their reported romance is, 'just a fling for now.'
Before adding, 'She's getting over a breakup.'
Halsey didn't write without me and you should be sad for Ashley Benson to leave Cara Delevigne for G- eazy. pic.twitter.com/JxIJKWvY9B

— ᴡɪɴɢʟᴇꜱꜱ ꜰɪʀᴇꜰʟʏ ❃ (@winglesxfirefly) May 14, 2020
Meanwhile, Ashley will join her Pretty Little Liars co-stars for a virtual reunion tonight.
Read more about that here.