Limerick French teacher Liz is Livestreaming lessons
Liz has been hosting Facebook livestreams due to the current health crisis leading to the closure of schools:
"Since schools closed earlier this month due to Covid 19, I have been doing Facebook Livestreams for Leaving Cert & Junior Cert students of French."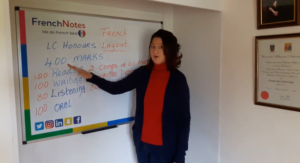 Both Leaving Cert and Junior Cert students can benefit from the streams:
"I offer advice on all facets of the French Junior Cert and Leaving Cert French syllabus and exams."
Students can join the stream on her Facebook FrenchNotes.ie.
Facebook| https://www.facebook.com/frenchnotesA1/