Chilling Adventures of Sabrina
Netflix have released the first official trailer for Chilling Adventures of Sabrina part three.
However, the video isn't exactly what we were expecting.
It's a performance of a new song called Straight to Hell by Sabrina herself.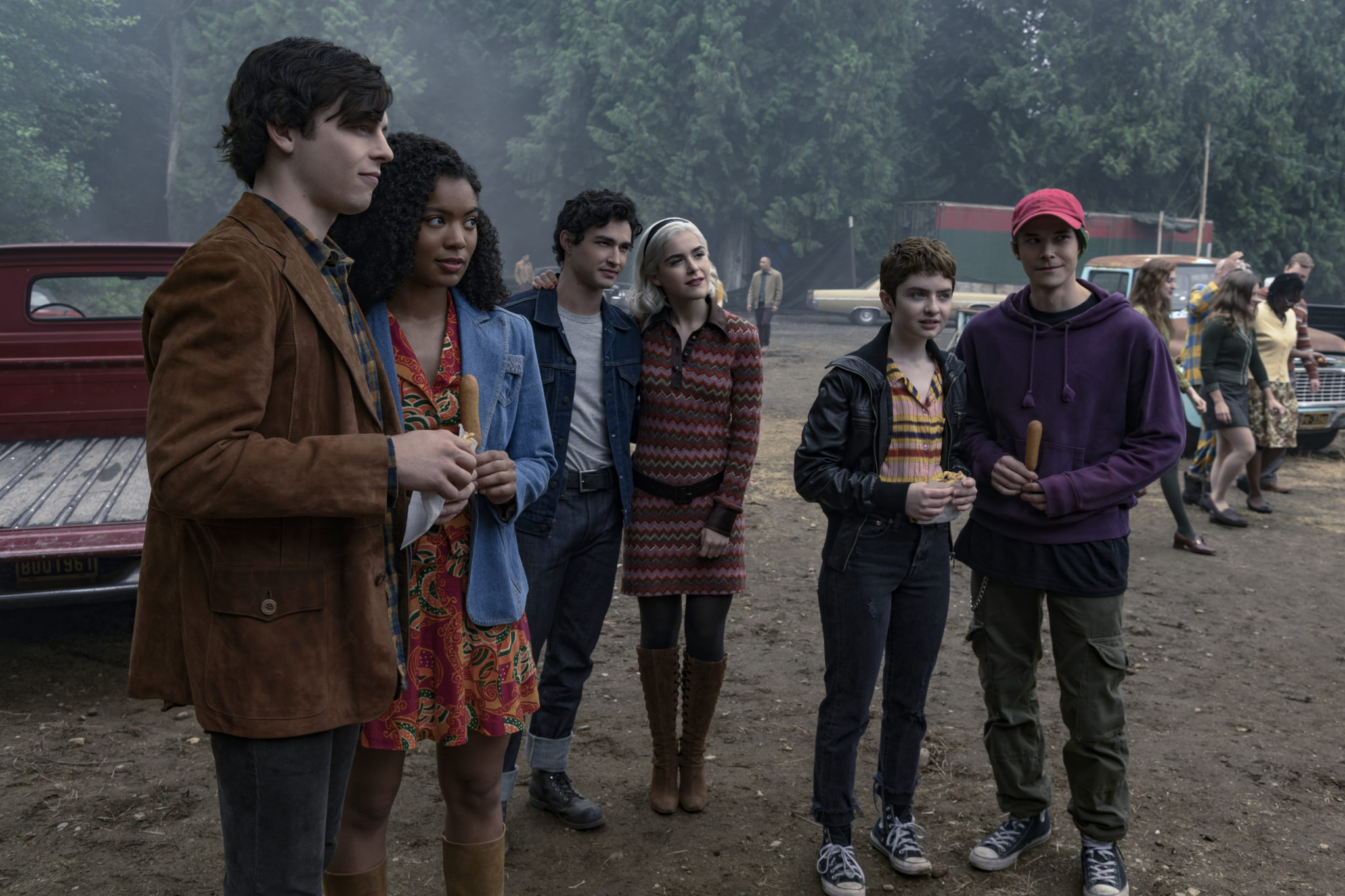 The clip begins with Sabrina stepping out in a red cloak with the moon shining brightly behind her.
She lifts a lantern to her face and sings, "Knock, knock, knock on the gates of hell..."
The witch blows out the candle and suddenly we're transported to the set of a music video.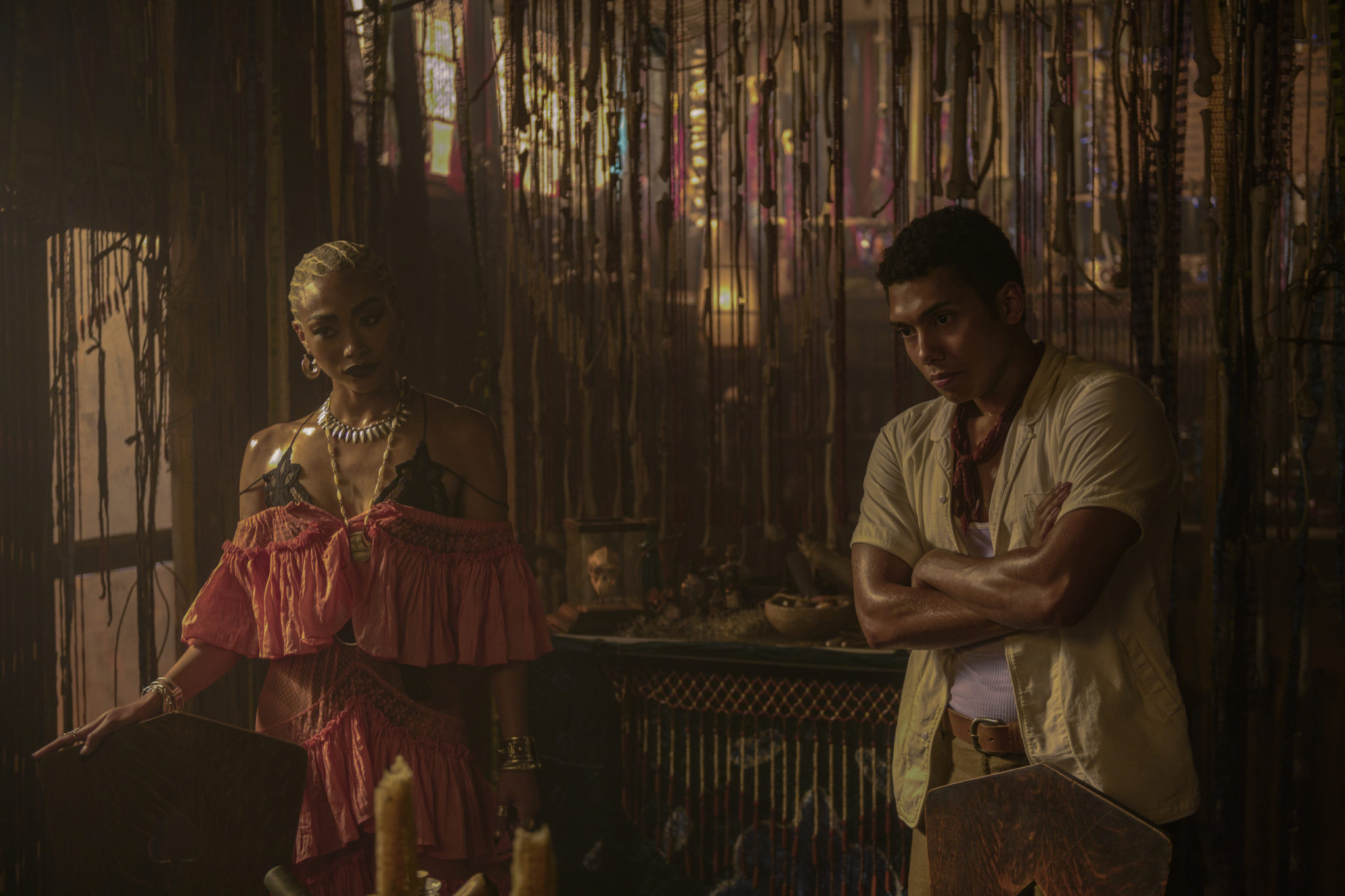 Sabrina dances at the camera and sings about how she would die for love.
She sings about her boyfriend Nicholas Scratch whose body has been taken over in hell by the dark lord himself.
"I'm not afraid to take the chance 'cause let me tell you, when it comes to love I'm going straight to hell."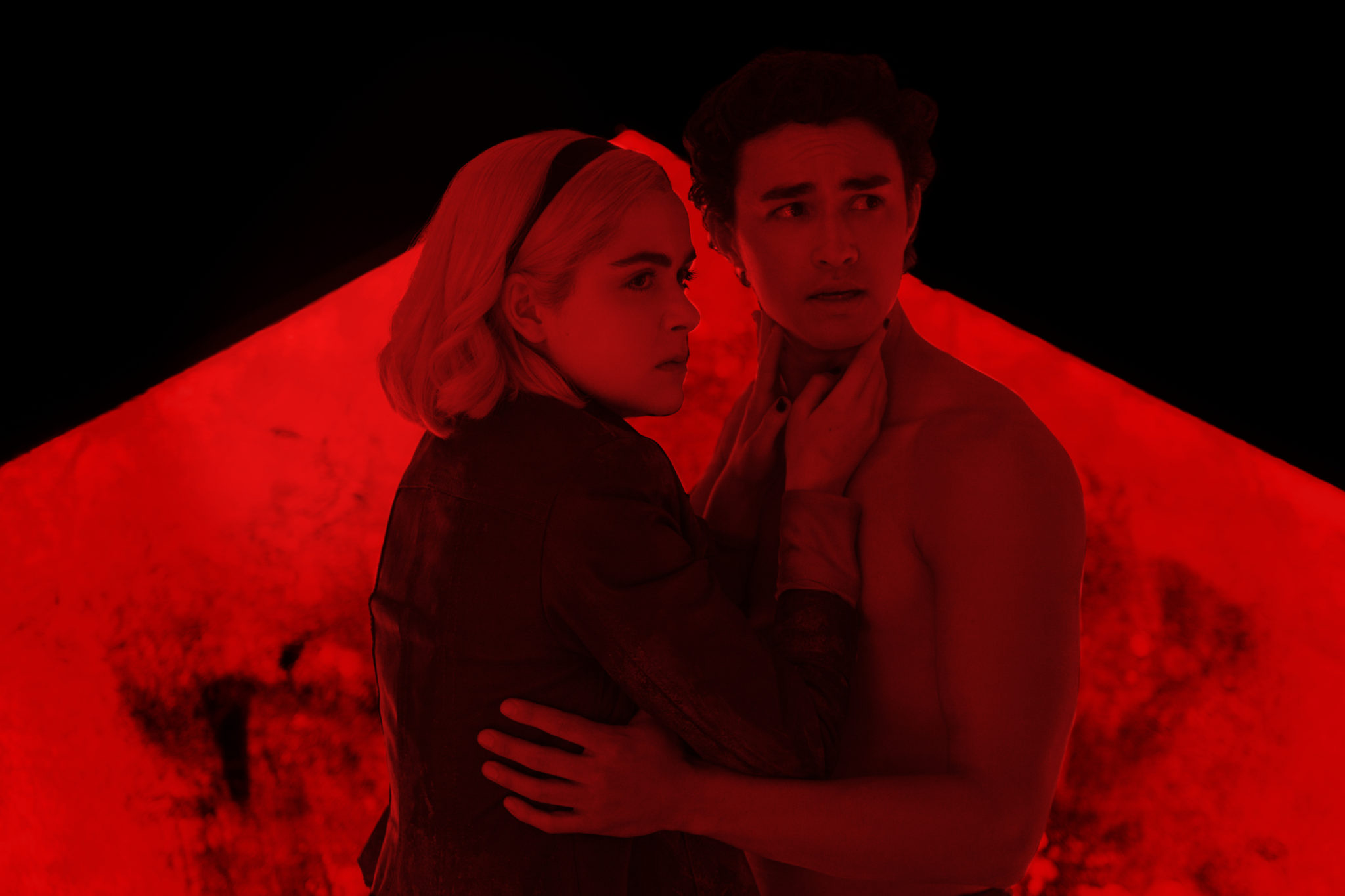 Her ex boyfriend Harvey and her friends Ambrose, Susie and Rosalind all make an appearance in the music video.
While she sings, we're shown flashes of clips from the upcoming season.
In one clip, Rosalind and Harvey can be seen walking through fog surrounded by crosses.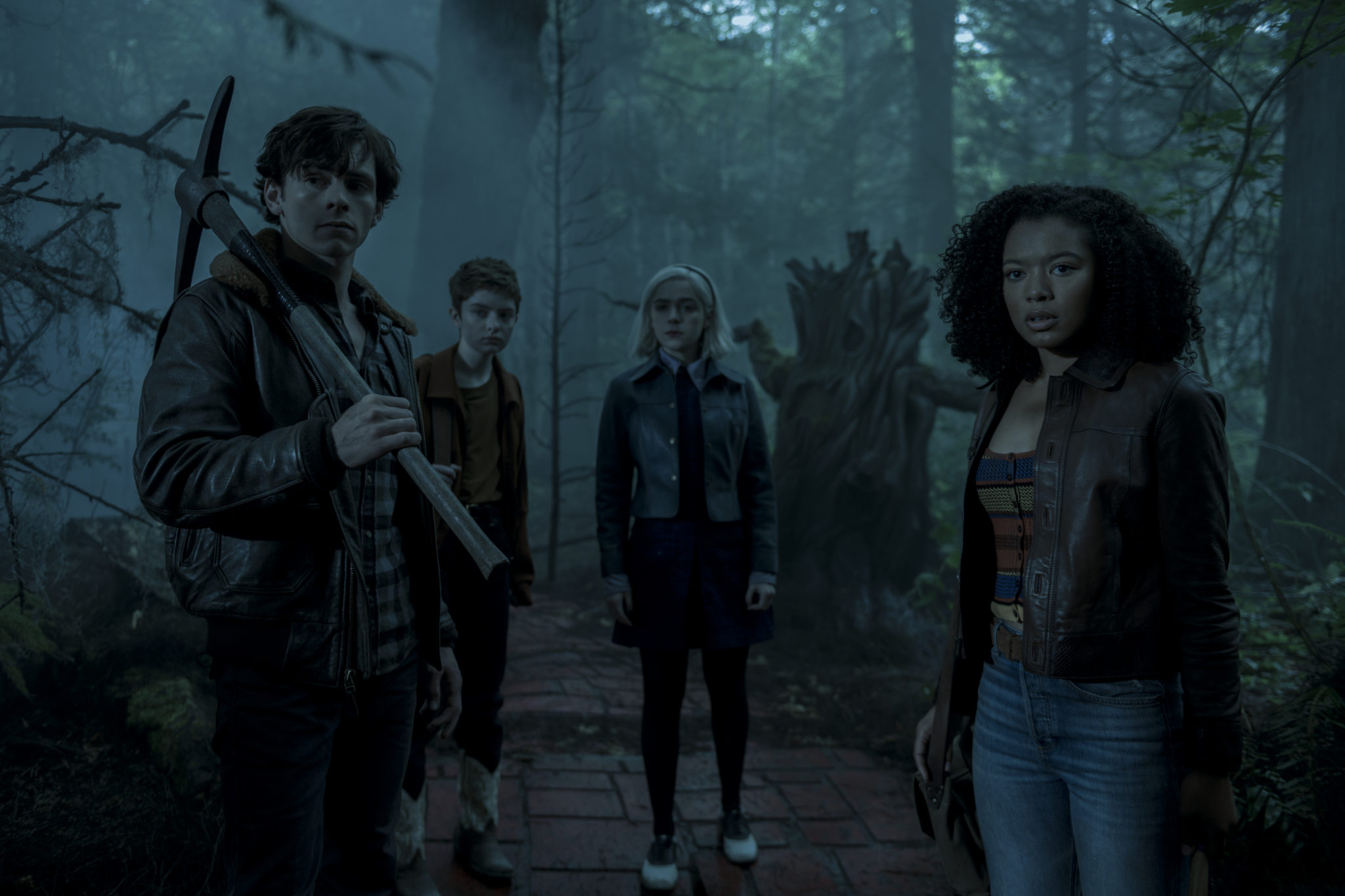 Sabrina is later seen wandering through a dark woods before she stumbles upon a topless Nicholas.
She runs to hug him and soon discovers it's actually her father, Lucifer and not her boyfriend.
Watch the full Straight to Hell music video trailer below:
Chilling Adventures of Sabrina returns January 24th.