Last night's episode saw love triangles and serious chats being had all over the villa.
Here's everything that happened on last night's episode of Love Island.
Yewande Pulls Danny And Arabella For A Chat
The first part of last night's Love Island was pretty heavy as Yewande decided to pull both Danny and Arabella for a chat.
To say it was awkward was an understatement.
Yewande is raging at Danny for showing an interest in new girl Arabella after telling her that his head wouldn't be turned.
She decides to speak to both Danny and Arabella about their current love triangle. 👀
Yewande, all guns blazing asks Danny,
"Arabella came and had a chat with me and she said that you both have agreed you have an undeniable connection and you both want to continue getting to know each other?"

 
Danny responds, "Yes."
Yewande feels as if Danny hasn't been entirely honest with her,
"You never said to me that you had a connection [with Arabella]."

 
Danny says,
"I just said it was a really good date and that she would get on really well with everyone in the villa."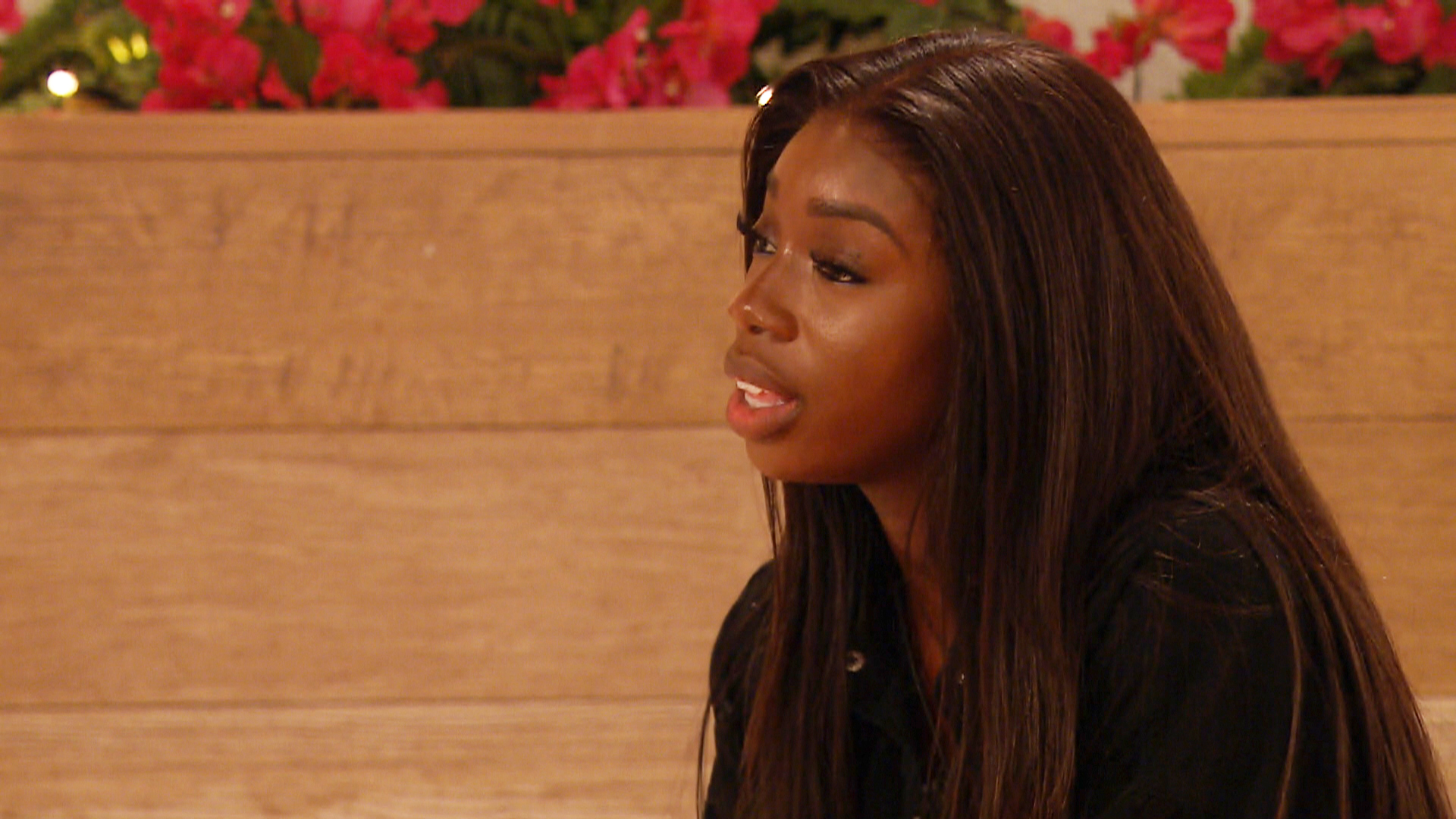 Yewande says,
"But you told me that you wanted to progress things with me.You failed to mention that you want to get to know her even though you already told me that you're not interested in getting to know anyone else."

 
She questions him,
"Am I right or am I wrong? Did you or did you not say that no matter who walked in your head wouldn't be turned?"

 
Danny admits, "Yes. I said that."
 Yewande asks, "So, what's going on?"
Danny says, "She came in and we had a really good date and I can't deny that."
Arabella leaves the conversation to allow Yewande and Danny to talk one-on-one.
Yewande asks Danny, "What do you want from me? I don't really get it. Do you know what you want?"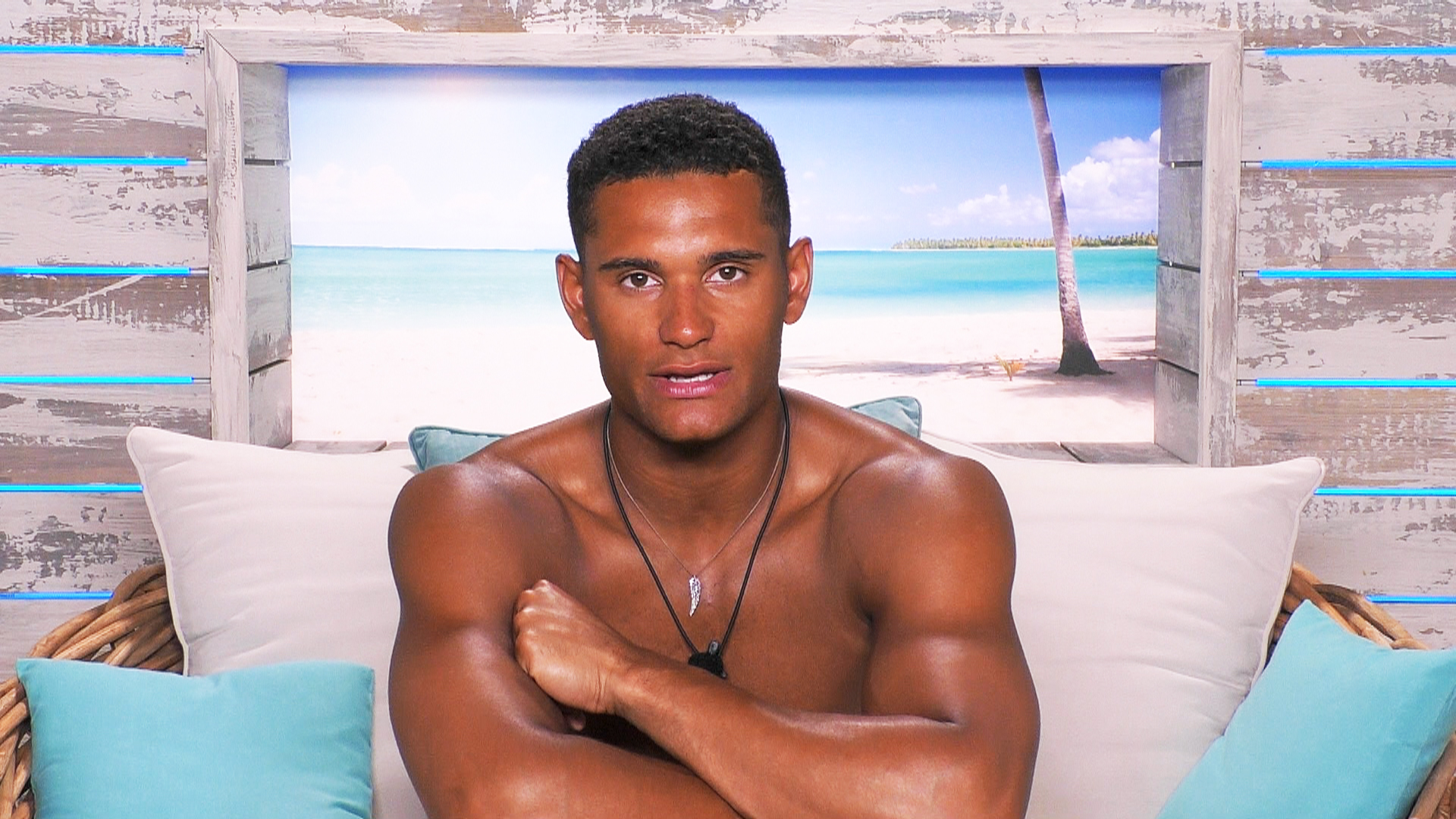 Danny says, "I want me and you to continue talking and I don't want it to be awkward. In regards to Arabella, I just want to get to know her. That's it."
Danny asks Yewande, "Can I ask what you want?"
Yewande says, "It's hard for me to know what I want knowing I am now in competition with someone else."
The 'Gym Bunnies' challenge
The unsuspecting Islanders were chilling in the villa when, Arabella got a text, it read;
Girls. It's time to hop-it, as you all compete in today's challenge 'Gym Bunnies'. #atitlikerabbits #runrabbitrun.
Here's what the girls had to do;
Over two rounds, the girls must complete a course which is made of four stages, in the fastest time possible.
The girls will be dressed as 'Gym Bunnies' or something out of Bridget Jones, while the boys will act as their very own personal trainers.
The girls had to knock back a rabbit-food green juice whilst running on a treadmill.
Once they've finished the drink they then jump on to the bunny box and have to do ten bunny hops.
They must munch on an entire carrot whilst on a rowing machine without using their hands.
Finally, the girls must complete 20 sit-ups whilst giving their boy a bunny kiss each time they sit up.
The was SUPER awkward between Danny & Yewande.
Watch the challenge below;
Maura impressed everyone with her fast time and won the challenge.
Maura reflects on the challenge, "I didn't think I was very competitive but since coming in here, I think I'm a really competitive girl."
Tom and Maura's first kiss
While the rest of the villa is gripped by the love-triangle drama, Tom is keen to make a move on Maura.
As Maura speaks with the girls on the day beds, Tom asks Maura to the terrace.
Tom asks her, "How are you feeling after the kissing challenge? What did I give you?"
Maura says, "I think it was a seven. You're going to say that I deserved higher. Obviously, I know that."
Tom says, "I'd like to revise my score," to which Maura tells him, "You can't."
Tom then makes a move on Maura and says, "Well, rate this," as he leans in for a kiss.
"Rate this." WHAT A LINE #LoveIsland
220 people are talking about this
Maura later reflects in the Beach Hut, "Not a lot of people shock me, but Tom has shocked me."
"I don't want to be soppy but it was really good. I enjoyed it. He's a really good kisser."
The Hideaway Drama
That evening, after winning the 'Gym Bunnies' challenge, Maura is given the opportunity to spend the night in the Hideaway with a boy of her choice.
She chooses Tom who is ecstatic at the thought of some alone time with Maura.
The nation watching The Hideaway drama unravel in a matter of seconds:#LoveIsland
4,774 people are talking about this
Maura gets ready for her night with Tom while he chats to the boys in the garden.
When she goes out to speak to him, she overhears his banter with the boys about their upcoming night in the Hideaway and she is not happy.
Love Island returns to Virgin Media Two tonight from 9pm.
This content is brought to you by Eternal Beauty Salons.