On the week of the 100th anniversary of Michael Collins' death, a new podcast tells, for the first time, the story of a double agent who helped him to secure vital information.
The Belly Of The Beast, a GoLoud original podcast, looks at the fascinating life of Ned Broy and how his activities helped change the course of Irish history.
Ned Broy was a young Irish policeman who worked closely with British intelligence agencies, while at the same time was leaking key information to Michael Collins.
The series starts when Dublin-based history teacher Brendan McCauley learns he has bought Ned Broy's original home.
From there, Brendan takes you on a six-episode journey.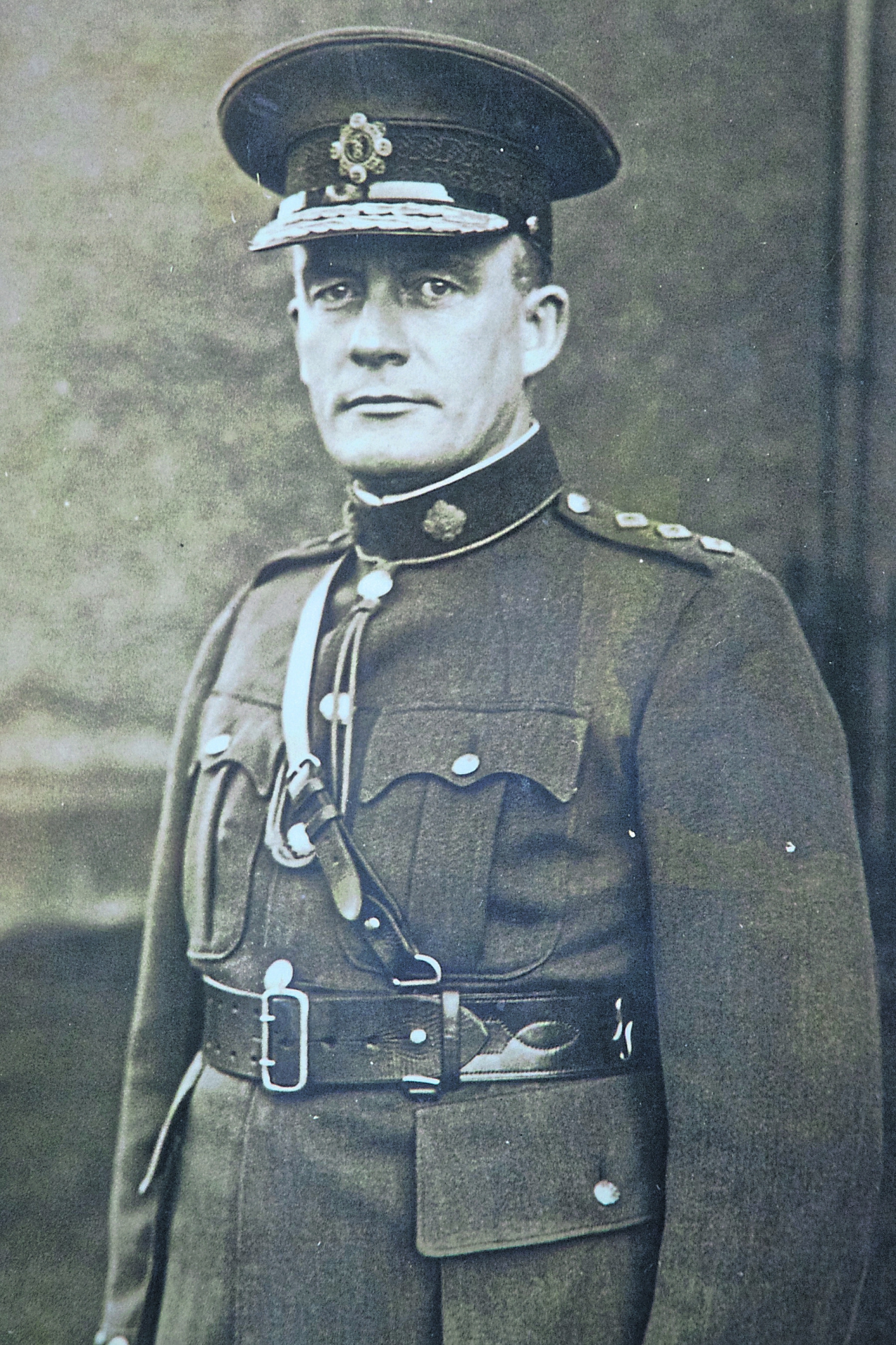 It starts when Ned Broy smuggles Michael Collins in April 1919, who was at the time the most wanted man in the British Empire, into the belly of the imperial beast.
Collins is allowed to read his own secret file which would give the Irish the advantage in their fight for freedom.
Ned Broy is a man who walked a dangerous tightrope between the British imperialist machine and those fighting against it for Irish freedom.
Numerous of Ireland's top historians contribute to this podcast, while Brendan also manages to track down Ms Aine Broy, who is Ned's youngest daughter.
The story was the recipient of the €20,000 GoLoud Podship.
The Podship is a special bursary designed to foster creativity and remove the barrier to podcasting for creators either with or without audio experience.
"Every morning I wake up in Ned Broy's bedroom and sometimes I think I hear his ghost on that creaking last step of the stairs," said Belly of the Beast creator Brendan McCauley.
"Often, when the house is silent, I imagine Broy sitting by our fireside, recalling past conversations with his idol Michael Collins, the Big Fella, and other players in the pivotal years of Ireland's struggle for Independence."
"Some days digging in the garden I wonder will my spade strike the metal of buried and silenced guns."
"I always wondered what stories these walls have to tell, and after receiving the GoLoud Podship, I was thrilled to be able to pursue the story and shine a spotlight on a pivotal figure of Irish history."
The Belly of the Beast, a GoLoud Original Podcast launched this week with Episode 1 available now on the GoLoud app and on goloudnow.com