With the new SPIN South West App powered by Go Loud we've made it easier than ever to hear your favourite shows and podcasts.
Your SPIN South West app has got a whole lot bigger. More music, more podcasts and more of the content you love.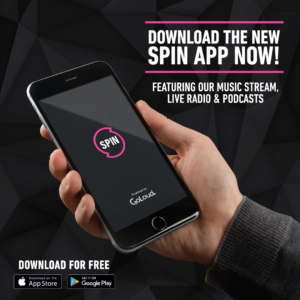 With the SPIN South West app, you can also enjoy our SPIN Xtra stream!
We've taken all your favourite radio stations, added the best podcasts and playlists and created a brand new app
Listen to SPIN South West in HD quality, live and on the move.
Check the show schedules to see what's coming up next.
Subscribe to your favourite shows
The new SPIN South West App is powered by GoLoud – Podcasts, radio and music to your ears.
With Go Loud you can;
Hear the best shows from the biggest names in radio
Listen to all of Communicorp's stations and streams in HD audio.
Discover and listen to hundreds of award-winning audio shows in the Podcasts section.
If you want to relax or exercise, choose Playlists and we'll serve you the best music for your mood.
Update your app now or download from the App Store or Google Play.