Whipped Coffee recipe
We've all see the Whipped Coffee videos on TikTok this week.
But does is really work? And what are the measurements of each ingredient?
Thanks to food blog Jessica In The Kitchen, we have the answers!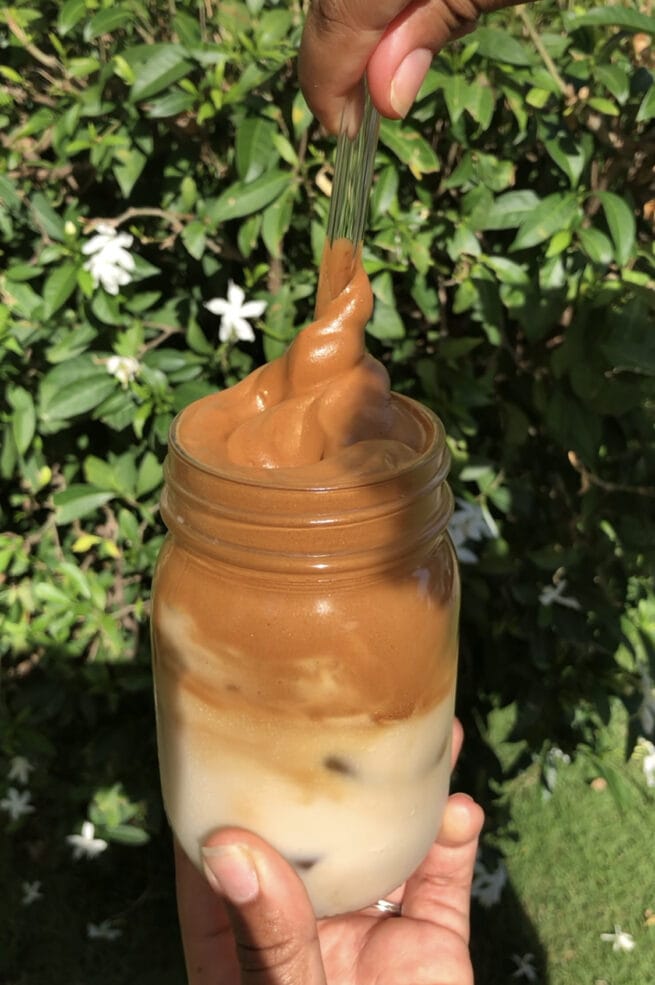 According to Jessica's recipe this is what we need:
2

 

tablespoons

 

instant coffee

2

 

tablespoons

 

granulated sugar

2

 

tablespoons

 

boiling water

a pinch of cinnamon

 

optional

1

 

cup

 

milk of choice
And here's the how to video:
We recommend you use a hand blender if possible.
While all those TikTok videos make it look so quick and easy, you could be whisking for up to 20 minutes otherwise.
Enjoy!