Harry Potter At Home
J.K. Rowling launched Harry Potter At Home at the beginning of April.
The website is filled with games, quizzes and magical fun designed to keep us entertained during lockdown.
And now Harry Potter At Home has taken a new form!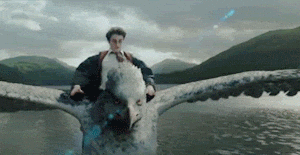 Harry Potter At Home: Readings popped up on Spotify yesterday in the form of a podcast.
Here is the official description:
'Some of the best-loved names from global entertainment, music and sport have lent their voices to the story they love by recording themselves reading the timeless first Harry Potter book.'
So each celeb will take a chapter each and up first is Daniel Radcliffe!
You can listen now on Spotify for free.
Thank you J.K. Rowling!