Forbidden Fruit is back!
It's finally the June bank holiday weekend which means it's time to gear up for the Forbidden Fruit Festival.
We have everything you need to know from stage times and transport to bag checks and ID below!
Lineup
The lineup for this years festival is bound to keep you on your feet.
Skepta, Mura Masa and Elbow are the three headline acts across the weekend.
Skepta will headline the Saturday, Mura Masa on the Sunday and Elbow on the bank holiday Monday.
Check out the full lineup here: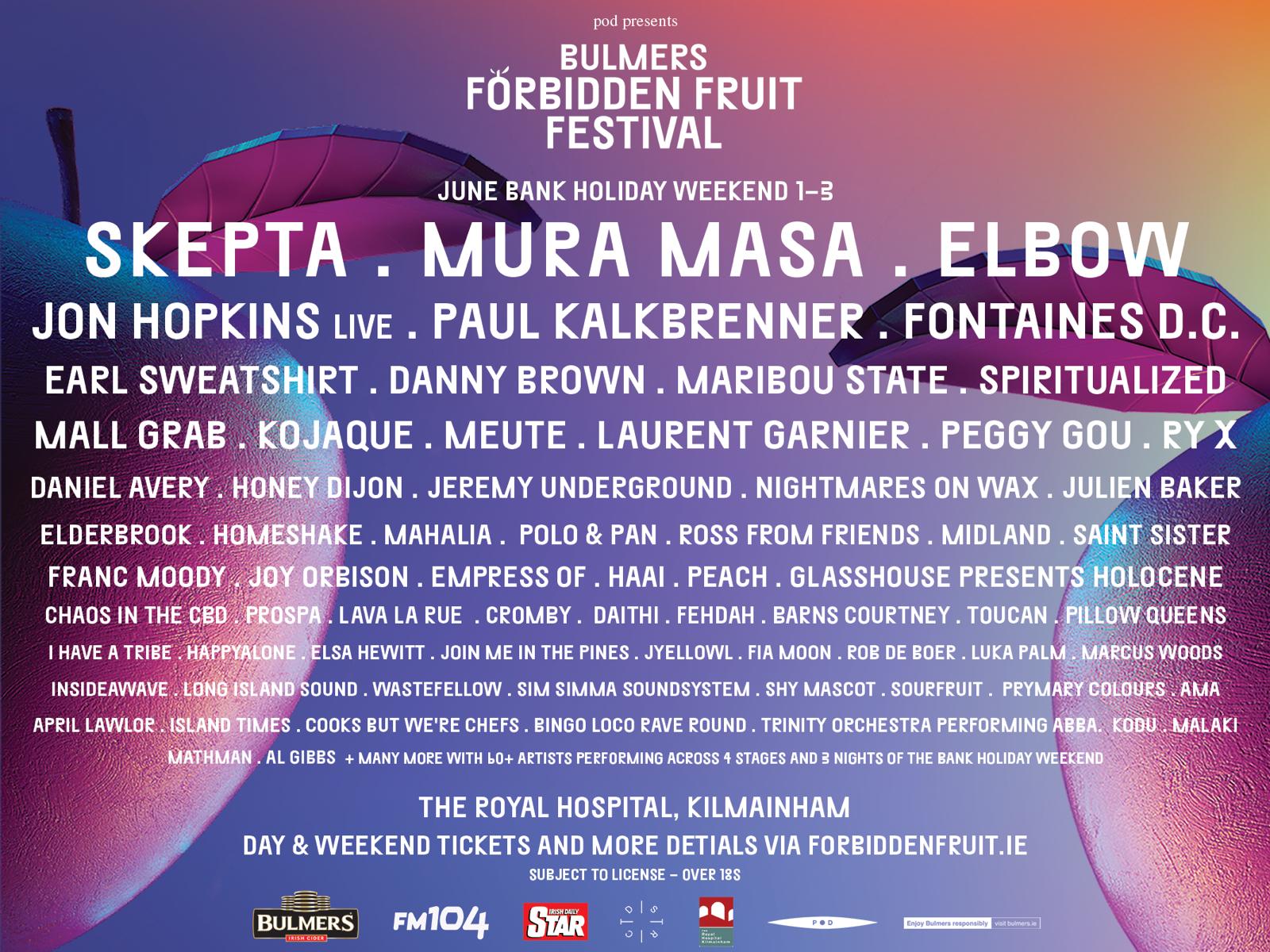 Day by day breakdown
Saturday
The first day of the festival has more of an urban focus with Kojaque, Danny Brown and Earl Sweatshirt on the bill.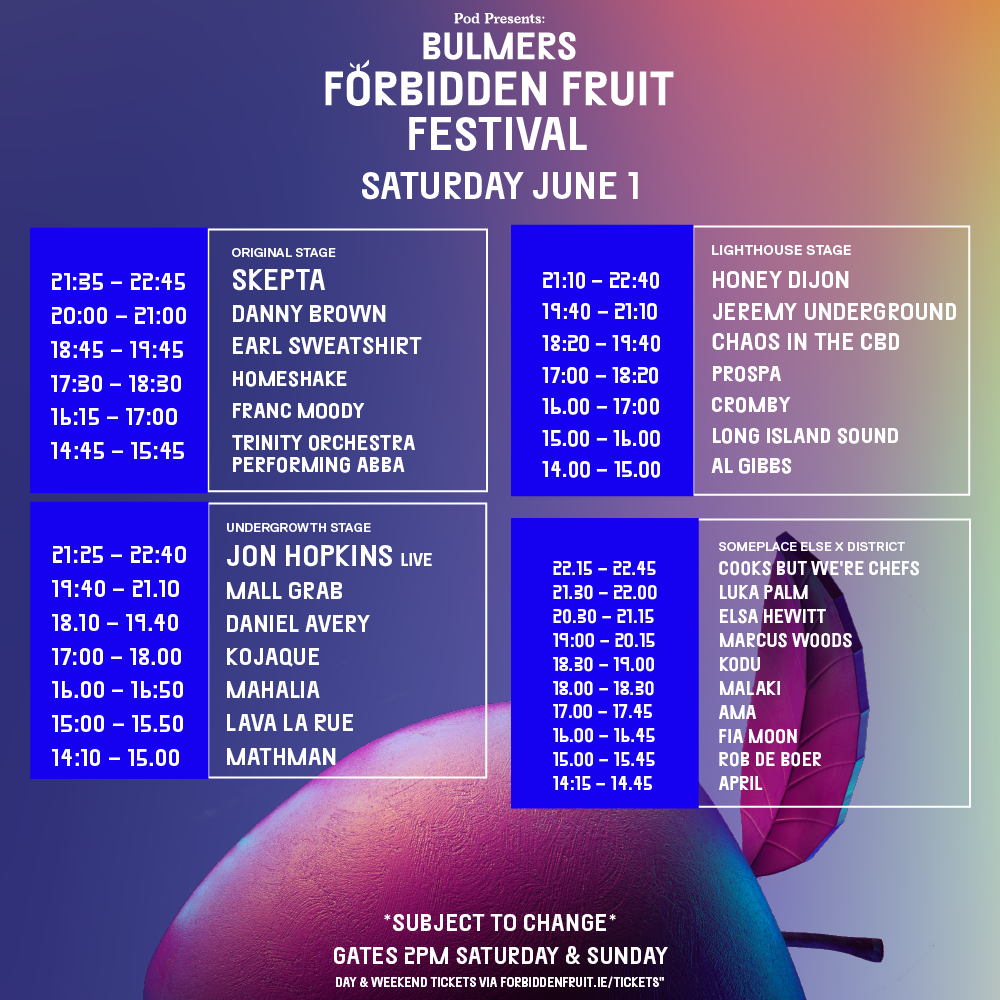 Sunday
Big dance acts like Paul Kalkbrenner, Laurent Garnier and Peggy Gou will take to the stages on Sunday.
Bank holiday Monday 
While Monday is aiming for an older crowd with Elbow headlining.

Tickets
There's a limited number of tickets available so we strongly advise you act fast if you want to get your hands on them.
Below are the ticket prices and you can by them here.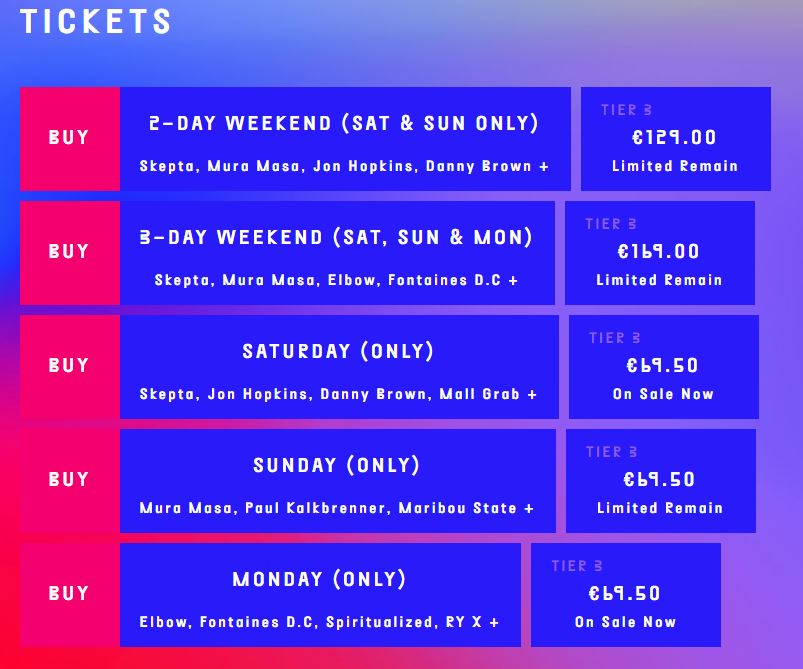 Opening times
On Saturday and Sunday the gates open at 2pm while on Monday they open a little later at 3:30pm.
You're going to want to make sure you're in by around 9pm because final entry is at 9:30pm.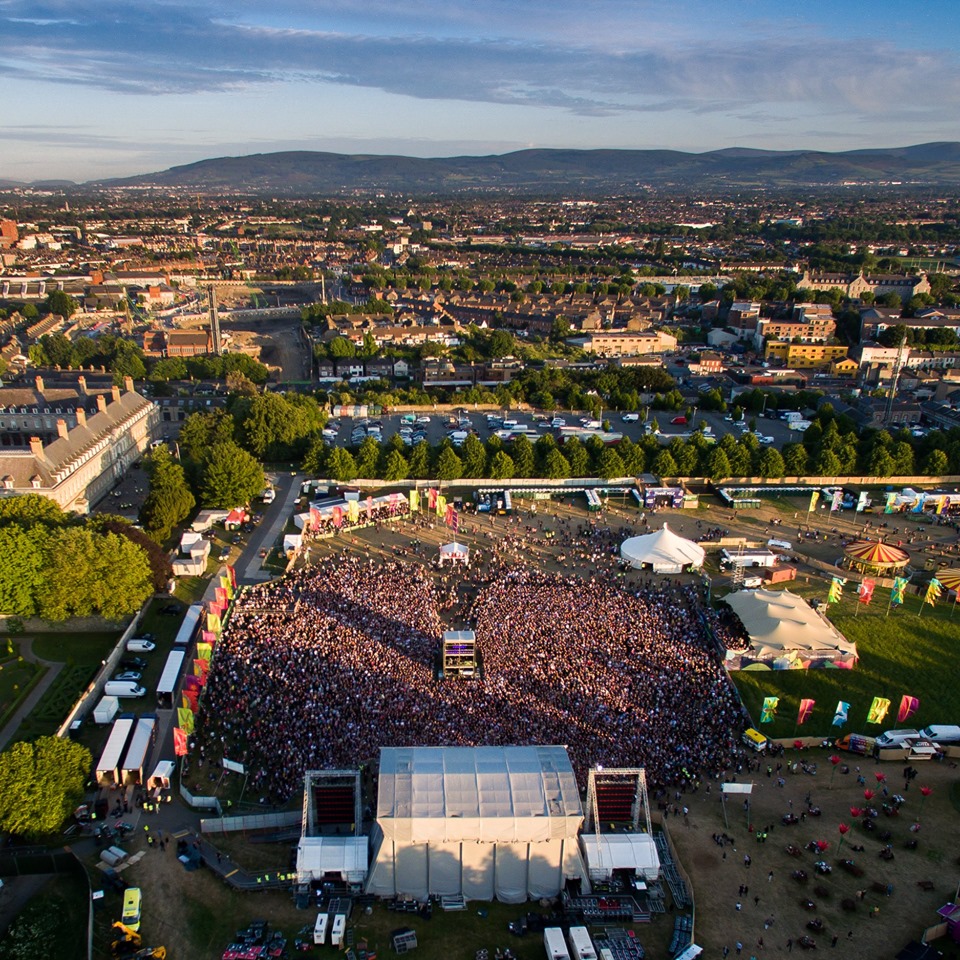 How to get to the festival
Forbidden Fruit takes place on the grounds of the Irish Museum of Modern Art, Royal Hospital Kilmainham, Dublin 8.
Pedestrian access is via East Gate, Military Road and West Gate, James St.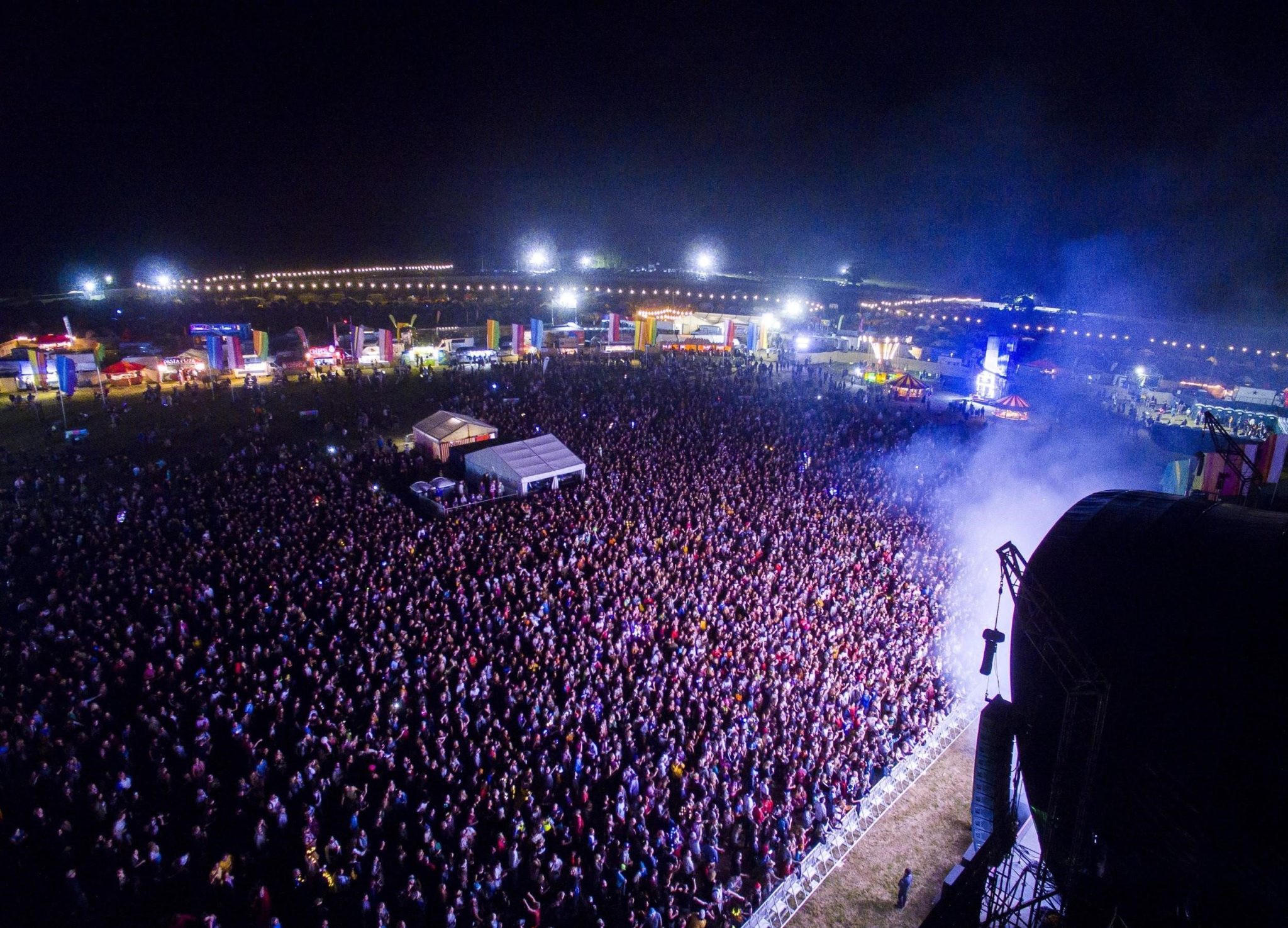 By car
We advise you use public transport rather than drive as there is no parking at the venue.
However, if you do decide to drive, the nearest public car park is Park Rite at 7 Queen Street, Dublin 7.
There will be traffic restrictions in place on Military Road and Kilmainham Lane.
Directions: 
Coming from the West: Off N4 towards Heuston Station
From the North: Off M1 towards Heuston Station
From the South: Off N7 towards Heuston Station
Luas
Take the red line from The Point towards Saggart, then exit to Heuston Station and it's a five minute walk from here to the East Gate entrance.
Check the timetable here.
Bus
CITY CENTRE:
From Upper O'Connell Street / College Green:
Route numbers: 40, 123 and 13 (every 10-15 min on Friday and Saturday, 20-30 min on Sunday)
Take bus 40 towards Liffey Valley
Take bus 123 towards Walkinstown
Take bus 13 towards Grange Castle
Go out on Saint James Hospital bus stop
Please check timetables here: No 40 / No 123 / No13
From city centre Aston Quay, Temple Bar
Route numbers: 79 / 79A (approximately every 15-20 min Friday, Saturday and Sunday)
Take bus 79 towards Spiddal Pk
Go out on Saint John's Road West stop
Please check timetables here: No 79 / 79A
From city centre Wellington Quay, Temple Bar
Route numbers: 25A (every 10 min on Friday, 20 min on Saturday, 30 min on Sunday)
Take bus 25A towards Lucan S.C.
Go Outside Heuston Train Station
Please check timetable here: No 25A
PALMERSTOWN:
From Palmerston towards Kilmainham
Take routes 25A or 66A
Please check timetables here:  25A /  66A
Train
From Celbridge go to Heuston Station; It's a five minute walk from here.
From Maynooth go to Connolly Station
From Greystones go to Connolly Station.
From Balbriggan go to Connolly Station.
From Connolly take LUAS Red Line towards Saggart to Heuston Station.
Please check timetables here.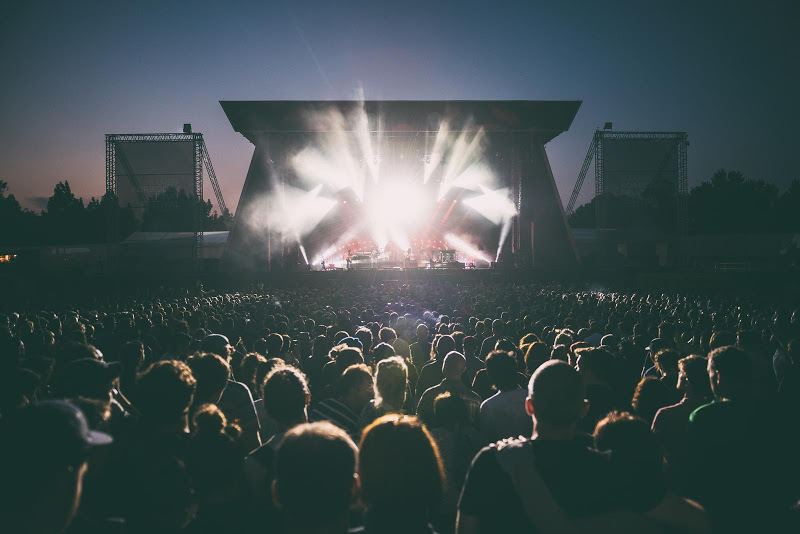 Security and bag checks
No large bags will be permitted and any bag that's A4 size and smaller will be checked by security.
Those with no bags will be fast tracked into the arena so we advise you pack lightly.
Here's a list of things that is not permitted:
liquids
illegal drugs
fireworks
drones
professional recording equipment
pets
smoking in enclosed spaces
parking at the venue
re-enrty with Day tickets
Wristband tempering
There will be onsite bars that may ask you for ID so we advise you bring it with you just in case.
After parties
If you're planning on carrying on the session after the event, there's plenty of after parties for you to attend.
The tickets for the parties are only valid with your Forbidden Fruit Saturday, Sunday or Monday passes or weekend wristband.
These tickets are available to purchase exclusively at the festival. Here's a list of after party events taking place: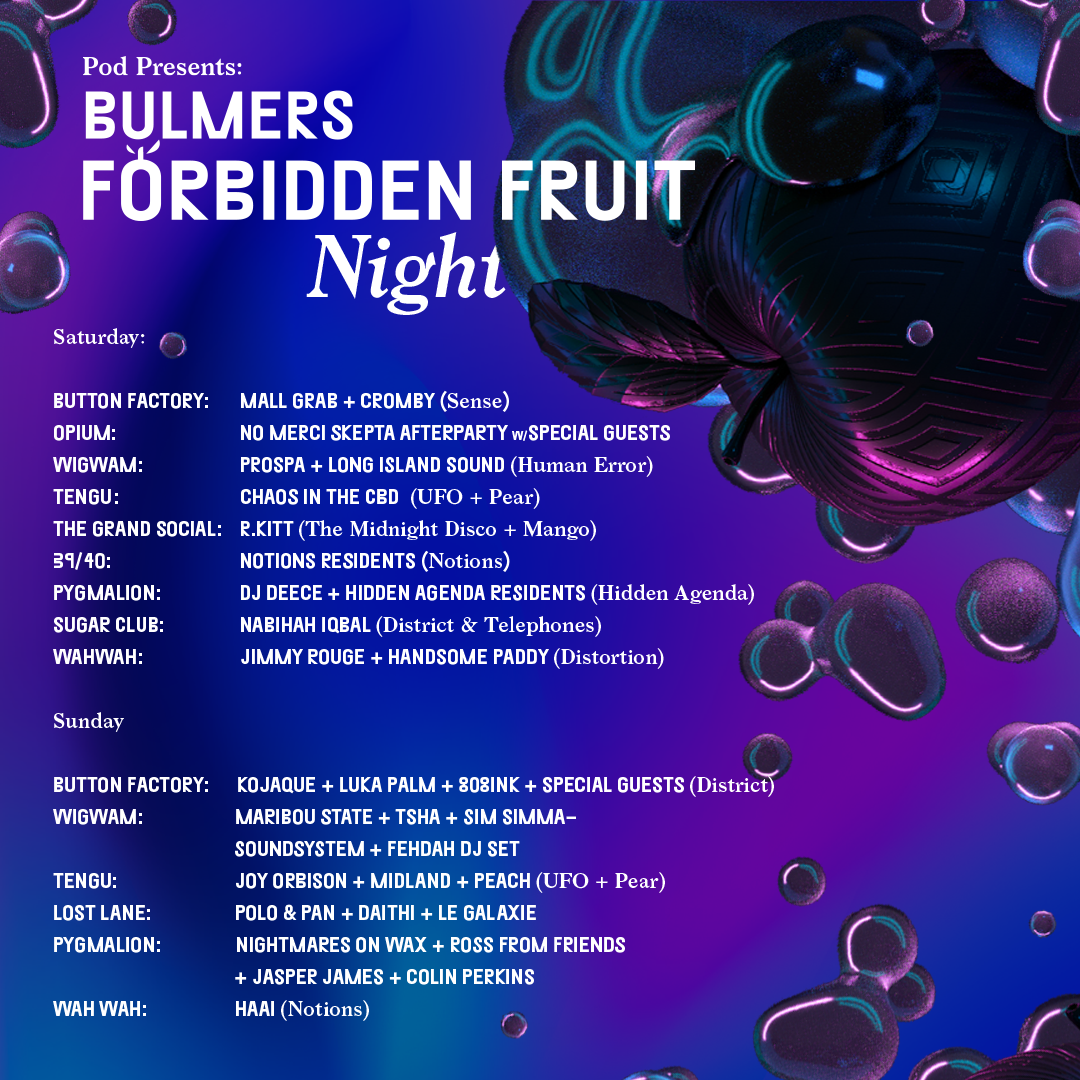 Weather forecast
Saturday:
In the morning it will be mostly dry but there will be some outbreaks of rain throughout the day.
There'll be highs of 16 to 18 degrees so it is set to be a relatively warm day.
Temperatures will drop to around 9 degrees then on Saturday night.
Sunday: 
There will be a few showers on Sunday and it will be a little bit cooler than Saturday.
Sunday night will see scattered showers with temperatures dropping to around 7 degrees.
Monday: 
For the final day of the festival there will be some sunny spells with scattered showers here and there.
Highest temperatures between 13 and 15 degrees.
Map
Before we let you go, this might come in handy! Here's a map of the festival: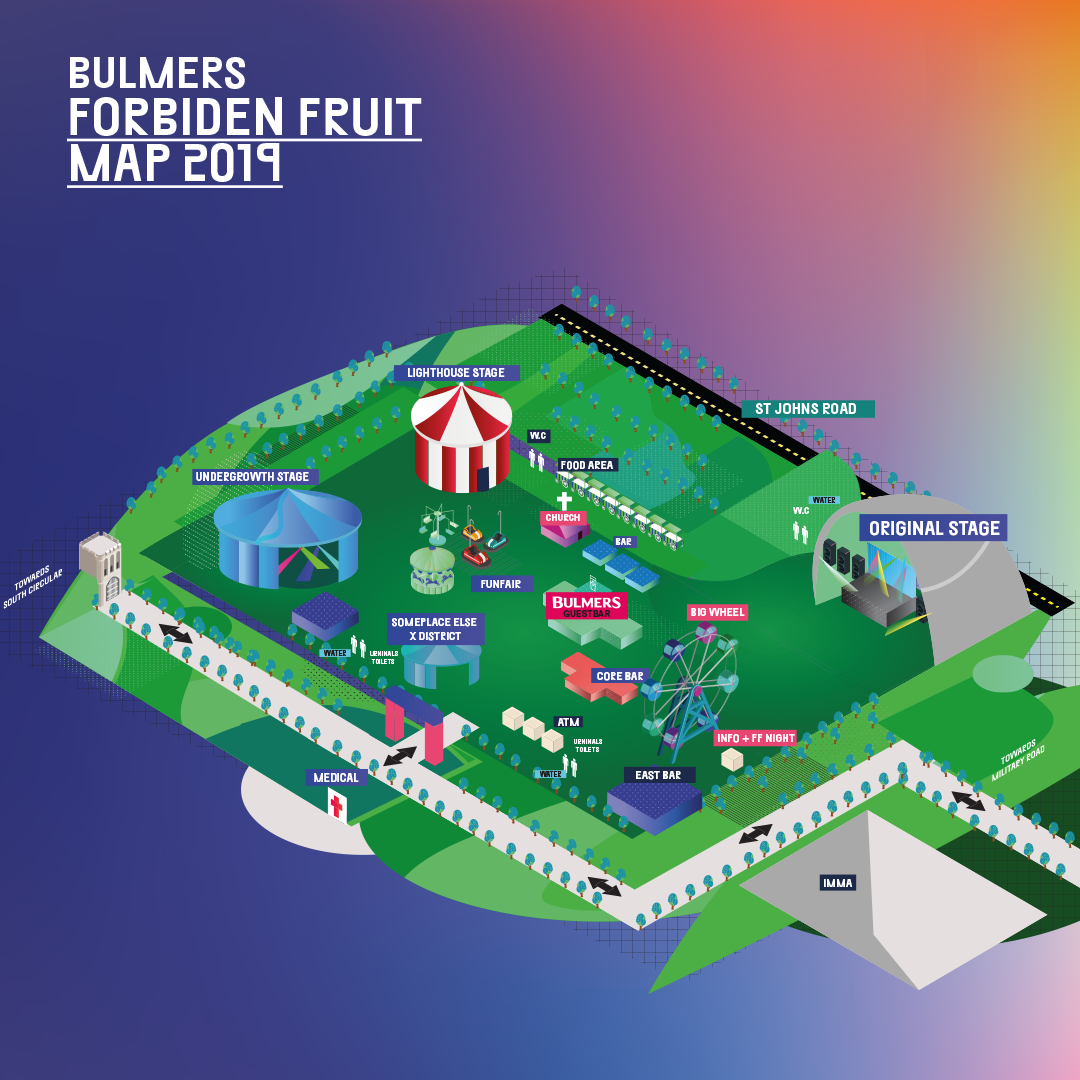 Now go have a ball!