Drake booed off stage
Drake was booed off stage at Tyler, The Creator's annual Camp Flog Gnaw festival at Dodger Stadium in LA over the weekend.
He made an appearance as the surprise headline act but the crowd weren't impressed.
The rapper finished his set 20 minutes early.
 

View this post on Instagram

 
E! News reports fans were expecting Frank Ocean as the surprise performer.
So when Drake stepped out on stage, there was uproar.
He addressed their reaction half way through a performance of his song Wu-Tang Forever.
He shouts to the crowd, "Make some noise for yourself tonight!"
"I'm here for you tonight. If you want to keep going, I will keep going. What's up?"
Judging from the amount of people booing, they definitely didn't want him to keep going.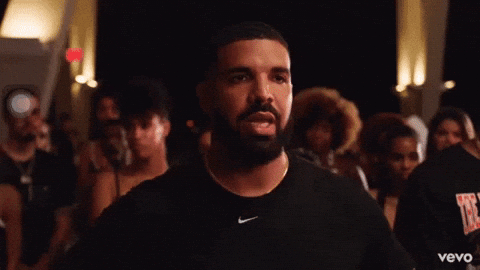 Drake goes on, "If you want to keep going, I will keep going tonight."
When the crowd yelled, "no," he walked off stage before thanking them for having him.
"It's been love, I love ya'll. I go by the name of Drake. Thank you for having me."
Heve."pic.twitter.com/n1BYrvLThc

— Andrés Tardio ✍🏽 📷 (@AndresWrites) November 11, 2019
Shortly after the performance, Drake addressed the reaction in the caption of an Instagram post.
'Plot twist...just signed a 10 year residency at Camp Flog Gnaw...'
'sorry kids see you EVERY SINGLE YEAR till you are 30'
 

View this post on Instagram

 
Tyler, The Creator reacts
Host of the festival Tyler, The Creator took to Twitter to address the situation.
'I thought bringing out one of the biggest artists on the fu**ing planet to a music festival was fire!'
— Tyler, The Creator (@tylerthecreator) November 11, 2019
'But flipside, a lil tone deaf knowing the specific crowd it drew.'
'Some created a narrative in their head and acted out like assholes when it didn't come true and I don't f**k with that.'
'Yall represented me and flog to my guest and made us look sooo entitled and trash.'
— Tyler, The Creator (@tylerthecreator) November 11, 2019
— Tyler, The Creator (@tylerthecreator) November 11, 2019
— Tyler, The Creator (@tylerthecreator) November 11, 2019
— Tyler, The Creator (@tylerthecreator) November 11, 2019
— Tyler, The Creator (@tylerthecreator) November 11, 2019
— Tyler, The Creator (@tylerthecreator) November 11, 2019