Niall Horan and Selena Gomez
Selena Gomez and Niall Horan have sparked romance rumours this week.
It's after he was spotted with his arm around her during a group photograph last week.
And now she's been pictured arriving to his LA home with a bag of groceries.
 

View this post on Instagram

 
Selena also took time to promote his new song in a now expired Instagram Story.
'This came out like 5 mins ago and I'm pretty sure you need to download.'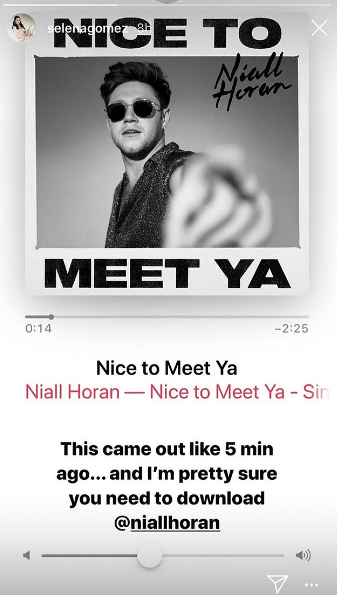 Unfortunately for adoring fans, there's reportedly nothing romantic between them.
A source tells E! News, 'Selena and Niall are not dating and have been hanging out as friends.'
 

View this post on Instagram

 
'They have always been good friends and have kept in touch throughout the years.'
'They both always have been very supportive of each other's music and have talked about collaborating before.'

Their past romance
Niall and Selena shared a brief romance in 2015.
According to E! they were spotted packing on the PDA at Jenna Dewan's 35th birthday party.
'Selena and Niall came together and were seen kissing.'
 

View this post on Instagram

 
'They tried their best to keep to themselves in their private booth behind the DJ table in the main room...'
'But that was not happening. They were seen making out by a handful of people.'
 

View this post on Instagram

 
Niall and Selena have yet to comment.