Love Island's Lucie talks Belle and Anton split
Former Love Island contestant Lucie reveals Belle is actually quite upset about her split from Anton.
The surfer opens up during an interview at the TV Choice Awards last night.
'I was surprised and gutted at the same time that they've ended things.'
 

View this post on Instagram

 
The reality star spills the beans in an interview with MailOnline at the event.
She tells the publication, '[Belle's] quite down about it, bless her, she really did like him.'
'But Anton's busy and she's busy so it must be hard. It's so mad when you come out you just don't expect it.'
 

View this post on Instagram

 
When asked why they split Lucie says, 'They don't get much time...'
'I don't think either of them have had a long term relationship so I think both of them found it hard.'
 

View this post on Instagram

 
Belle and Anton
News of their breakup emerged earlier this month.
It came shortly after she posted a cryptic message on Instagram.
'Know your worth. Know the difference between what you're getting and what you deserve.'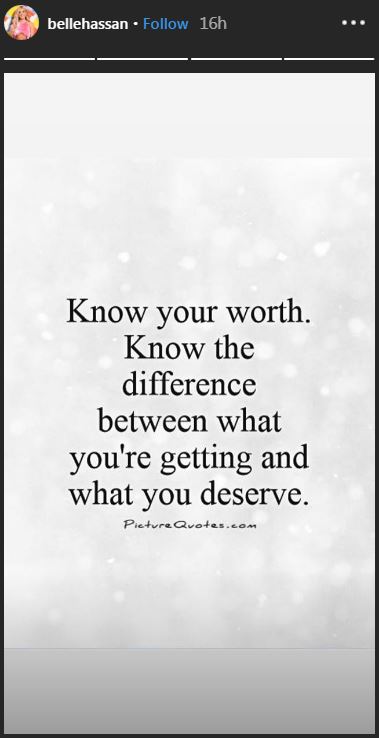 The personal trainer took off on a lads holiday to Ibiza this week.
It's believed she made the decision to walk away after seeing his Instagram Stories from the break away.
A source tells The Sun, 'Belle has seen all the pictures and videos of Anton in Ibiza and now just wants out.'
 

View this post on Instagram

 
The former islanders Instagram account was flooded with pictures of him living it up in Ibiza.
He was seen posing with a number of female fans and even spent one afternoon with Craig David.
It seems Belle finds his obsession with the singer a little weird, 'His obsession with Craig David also made her feel awkward.'
 

View this post on Instagram

 
'He seemed to be more excited about reuniting with Craig than speaking to her.'
The source goes on, 'She feels he's disrespecting their relationship and can't see him changing his ways.'
 

View this post on Instagram