Nooooooooo
The couple have decided to go their separate ways following a year-long romance, after winning Love Island in 2021.
A source close to the couple told MailOnline: 'It's been really hard for both Millie and Liam to come to this decision.
Millie has announced the news on her IG story.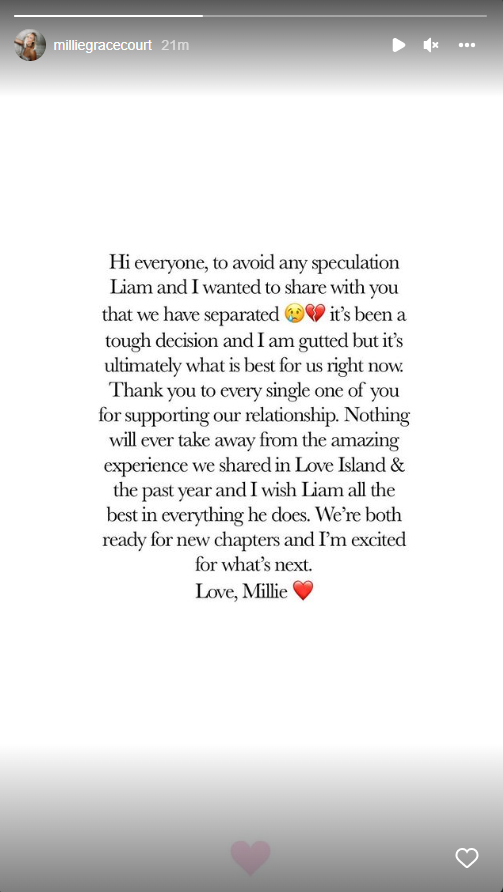 Millie and Liam winning the show came as a shock to many after Liam cracked on with Lillie in Casa Amor.
Some branded him a 'cheater' and lots are surprised that the couple lasted this long.