Caitlyn Jenner talks about her transition
Reality star Caitlyn Jenner opens up about her transition on last night's I'm A Celeb.
The topic comes up during a chat with her fellow camp-mates at Snake Rock.
She admits, "I thought I was gonna transition before I was 40."
When you're stuck in the Australian jungle with Caitlyn Jenner, you have to ask about her family.
Jacqueline questions if her children knew she was going into the jungle.
Caitlyn admits, "Yeah, they all know." Caitlyn's transition
The topic soon turns to Caitlyn's transition from man to woman, "I thought I was gonna transition before I was 40."
"I didn't want to be an old chick but this is the latter '80s and I never felt like I fitted in anywhere."
"I was trying to figure myself out, running around town." Irish comedian Andrew Maxwell asks, "Running around town, what do you mean?"
Caitlyn responds, "Cross dressing running around."
Andrew asks, "So you'd cross dress in your car and drive around town?"
 

View this post on Instagram

 
Caitlyn explains, "I had a turbo Porsche and it was like the day before Halloween."
"This car pulled up beside me and it's my next door neighbour."
"I said I was going to a Halloween party."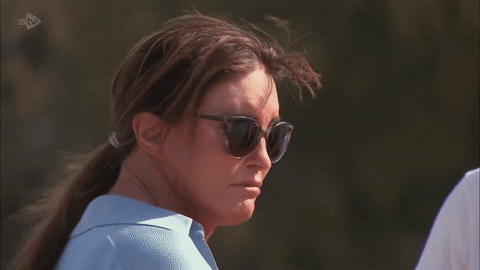 The reality star recalls another time when, "Some guy in a pick up truck beeps his horn."
"And you look over and he's like blowing kisses."
She reveals she would listen to Aerosmith's Dude Looks like A Lady in the car.
The camp reacts
Caitlyn's fellow camp-mates are in awe at her story.
James sympathises, "It's interesting about wanting to express yourself and how hard it is in life wanting to express yourself, but having a thing where you can't let it and that you have to drive around town."
He shares his opinion, "I think the biggest thing about your thing is all those people thinking about not being able to do it is the fact they should feel comfortable to do it however hard it is because 99 per cent of the time it'll work out alright."
Caitlyn admits, "All my life I struggled with all of those."
I'm A Celeb returns tonight from 9pm on Virgin Media One.