The Charity is doing so to highlight the rescue dogs that come through the re-homing centre in Finglas.
DogsTrust says it has sent over nine thousand furry friends to new homes since the centre opened it's doors in 2009.
Almost eight hundred were adopted last year alone, Terriers and Lurchers were the most popular breeds.
They have released this video, with the line "I have sheltered you, can you shelter me?". It's one that tugs at your heartstrings.
To highlight the hundreds of rescue dogs coming through our doors every year, we are urging people to consider adopting rather than buying a dog! Right now, we have 133 dogs #WaitingForYou

— Dogs Trust Ireland (@DogsTrust_IE) January 20, 2020
Adopting a dog is good for the human too!
Mr. Saul adopted his pooch from DogsTrust, a Lab cross called Maggie.
When her owner had difficulty breathing, Maggie sprung into action!
She barked at the rest of her family, who called an ambulance.
Her owner Frank had a short stay in hospital but he has made a full recovery.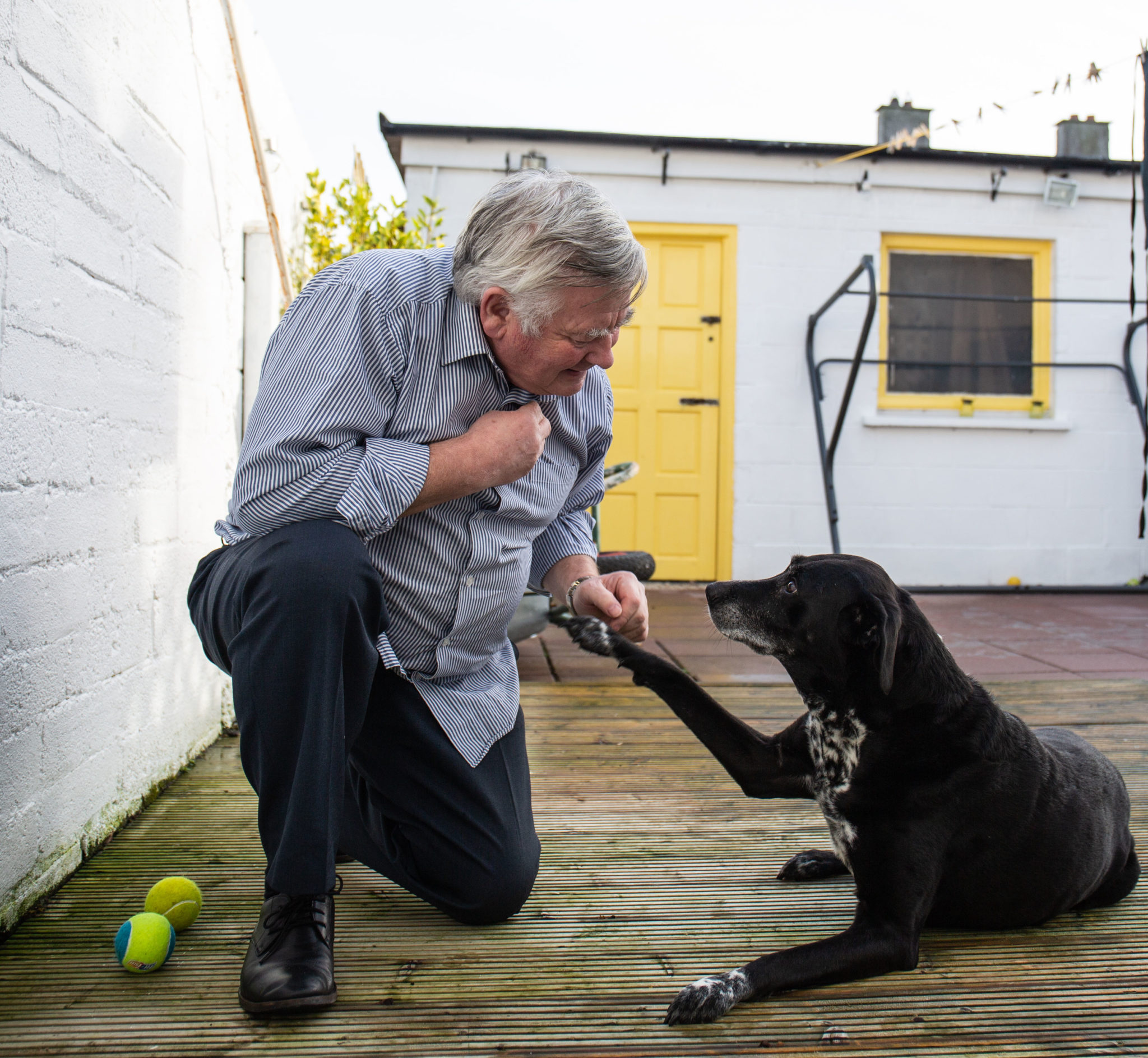 Maggie the black Lab and her adopter.
We need YOUR help to spread our message please!! We would love to see Twitter full of images of your dog waiting for you to help spread the message that the dogs in our Rehoming Centre are #WaitingForYou to take them home 🐾 pic.twitter.com/4OzFrLOE5d

— Dogs Trust Ireland (@DogsTrust_IE) January 20, 2020
How to adopt a dog from DogsTrust?
Their website has a re-homing section that explains in a couple of steps how it works.
They say it takes, on average, eight days from a meeting to adoption.
It costs €160 but the dog is healthy, microchipped and neutered.
Karla Dunne is the Head of Operations at DogsTrust.
She says, "our Rehoming Centre isn't a substitute for a loving home. Our dogs might not win 'best in show', but they will win your heart."
"Rescue dogs are amazing and thoroughly deserve a second chance in life."
There are currently 170 dogs and puppies in the re-homing centre, waiting for their forever homes.