Furry friends big and small made their way to Christchurch Cathedral today for Peata's Canine Carol Service. 
The special service aims to celebrate man's best friends as well as the organisation's human and canine volunteers. 
The cathedral was filled with the sound of carols and howls as the dogs barked along with the church's girl's choir. 
Archbishop Micheal Jackson was even in attendance, giving each dog a special Christmas blessing.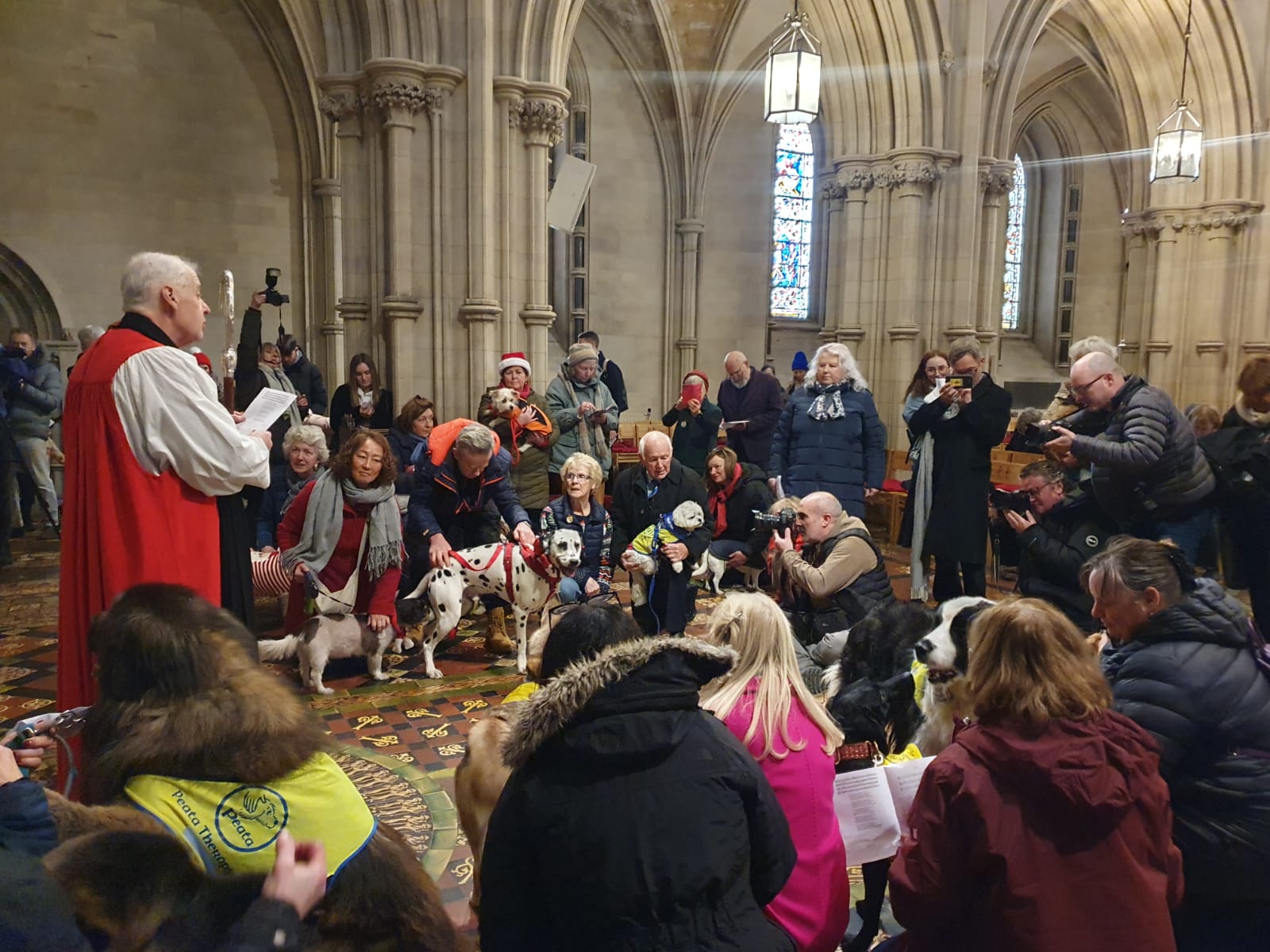 Dermot Dunne, the Dean of Christchurch led the service.
Despite being more of a cat man, he spoke passionately about the work that Peata does, and was visibly delighted at the ceremony:
"This is the highlight of our Christmas really, to see all the pets here... It's wonderful cause we kind of take our pets for granted and it's an occasion to give them the highlight."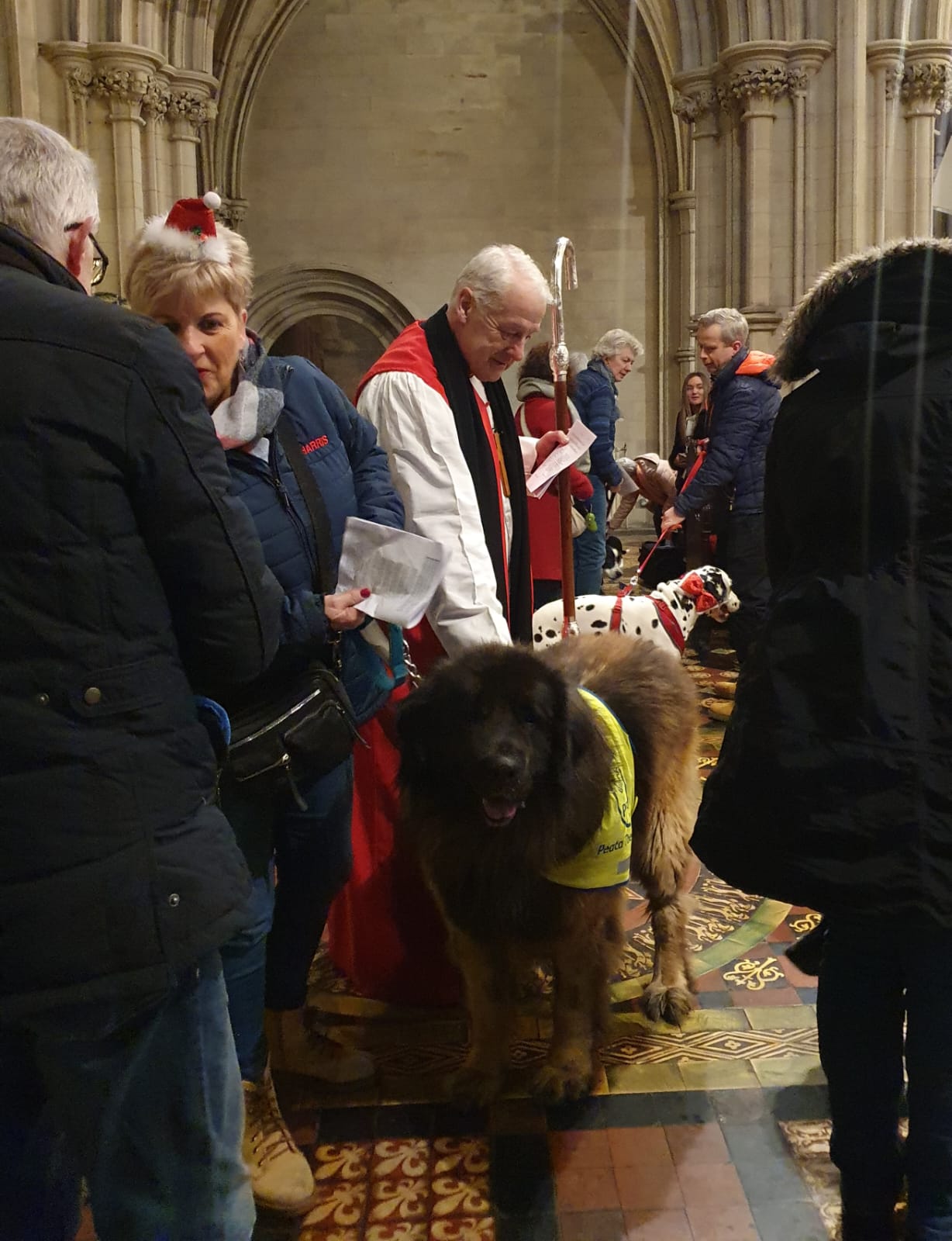 Peata's volunteer dogs have provided therapy services for care facilities across Ireland for the last 26 years. You may have seen one at your college during exam season. They also visit nursing homes, rehabs, hospitals and schools. 
Ian Sutton is the chairperson of the organisation, but began his work with Peata as a volunteer visitor with his own dog. 
He spoke about the power of pet therapy at the service, outlining how a visit a furry volunteer can boost a person's mood as they pet their stress away.
He says he has seen the impact of pet therapy with his own eyes when he worked as a volunteer:
"I saw it myself first hand the impact and relaxation in patients who were otherwise non verbal and were very ill. As soon as they started petting the head of the dog, you could see their facial expression change into a smile, and their breathing relaxed. It's a fantastic service there's no doubt about it!"