Two new boys make their Love Island debut
On tonight's episode of Love Island the arrival of two new boys was teased.
Now it's time to get bombshells Connagh and Finley!
Connagh Howard
Age: 27
Hometown: Cardiff
Occupation: Model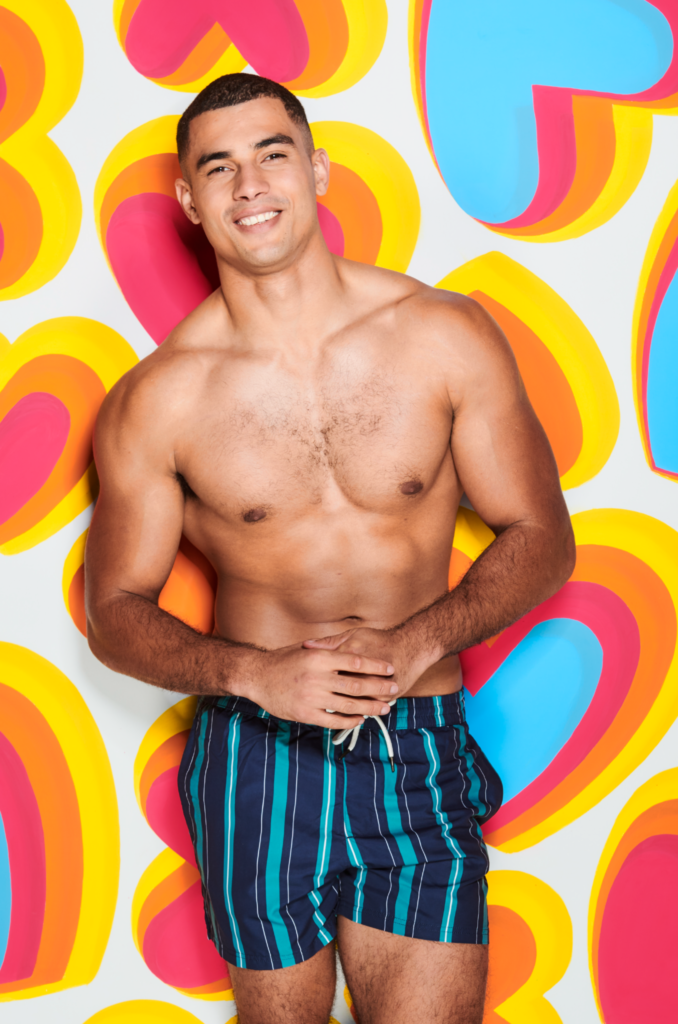 Connagh is a self-proclaimed good laugh.
He says he's fun to be around, honest and laid back.
If he had to describe himself in three words they would be, "Goofy, laid-back and compassionate."
Connagh gives himself an eight to an 8.5 out of ten for looks and says his jaw line is his best feature.
In the villa he's looking for a brunette with nice eyes.
He wants someone who takes care of themselves and is into sports.
Connagh's celebrity crush is Nicole Scherziner.
And he's already got his sights set on Islanders Shaughna, Sophie and Siânnise.
Connagh usually meets girls on social media.
His ideal date would be a trip to the cinema and his worst dating experience involved him pouring a drink all over the girl.
Once he gets into the villa he'll try his best not to be a homewrecker.
However, he says he won't let a good opportunity go by.
When asked if he has a wandering eye Connagh says, "It's hard to say that you're not going to be attracted to more than one person, that's
the reality of it."
"But if I'm committed then I will be loyal."
Finally his claim to fame is that he once appeared in an advert with Anthony Joshua.
"I'm a big boxing fan. I was really excited to meet him."
"In the ad we are both training. It was pretty nerve-wracking, he's a big boy!"
Finley Tapp
Age: 20
Hometown: Milton Keynes
Occupation: Recruitment Consultant & Semi Pro Footballer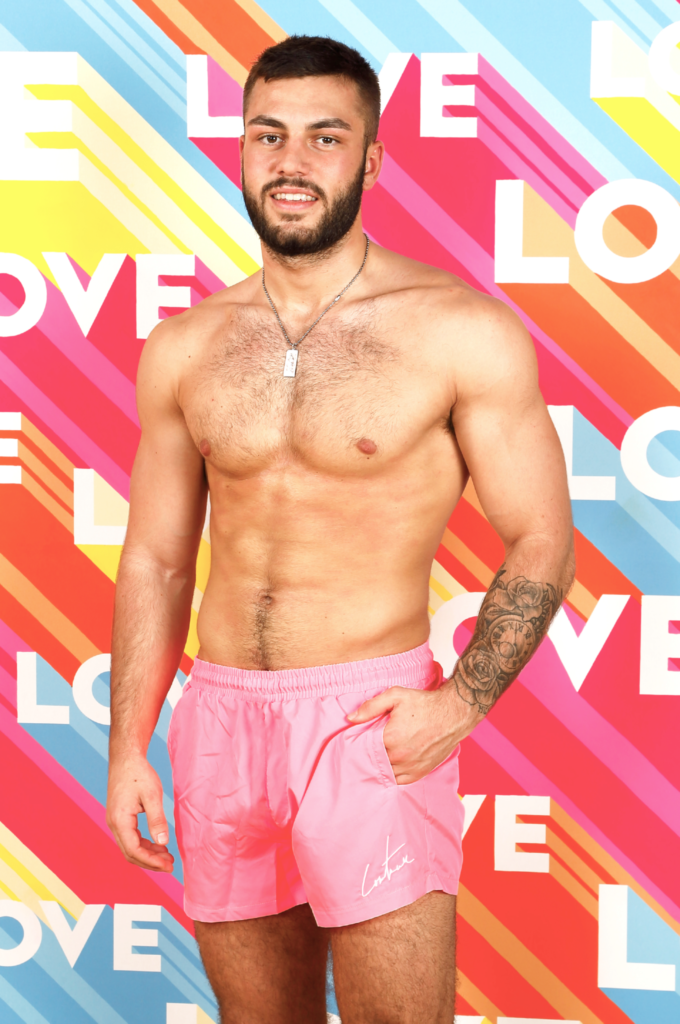 Finley says he's a relationship guy who is, "looking for a partner to come out of the villa with."
If he had to describe himself in three words he would use loud, outgoing and good looking!
He's confident with his looks giving himself a nine out of ten.
Finley claims his eyes are his best feature, while his worst habit is snoring.
His ideal girl is, "fun and outgoing and someone who can make me laugh."
Finley doesn't have an exact type, but his celebrity crush is Maya Jama.
From the Islanders he likes Paige, Sophie and Siânnise.
Finley stays away from online dating and likes to meet people in real life.
Chatting about his worst dating experience he says, "I shaved my eye brow off an hour before I went on a date once, that wasn't great."
"It was an accident, I was trying to shape it!"
Finley's not into chat up lines.
His biggest turn off in a partner is ignorance or arrogance.
However, if he meets the right girl in the Love Island villa he will step on toes to get what he wants.
When it comes to girlfriends Finley says he's always loyal claiming, "Whenever I start getting the wandering eye, it's time to break up."
Lastly, his claim to fame is that he's a semi pro footballer with Oxford City!
Check out his Wikipedia page here.
Love Island continues tomorrow night at 9pm on Virgin Media One.