Fate: The Winx Saga
SPIN's Sarina Bellissimo caught up with the cast of Fate: The Winx Saga this week to chat about the new series.
It landed on Netflix earlier this month and has become a massive success.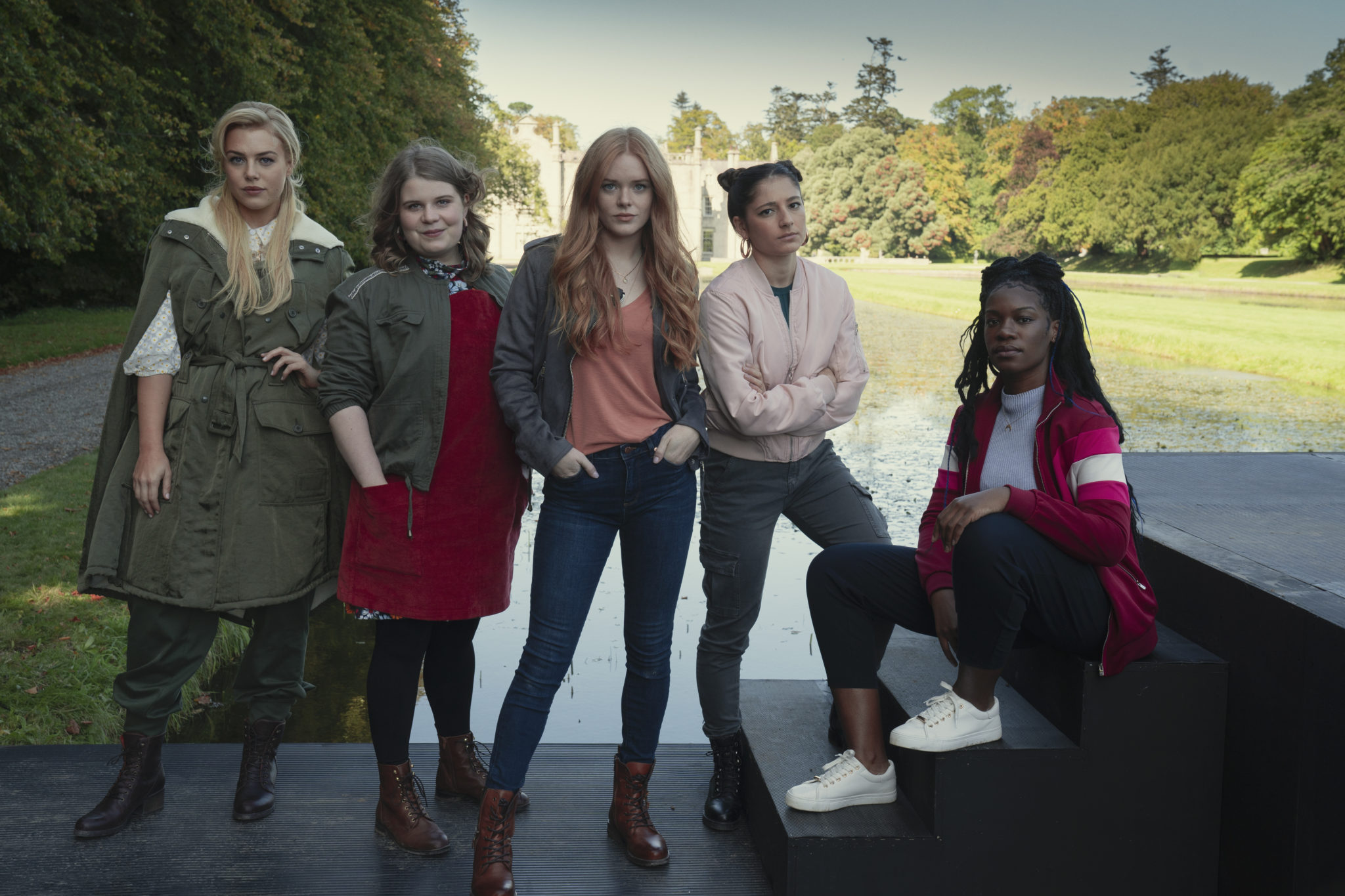 What's Fate: The Winx Saga all about?
Brian Young, who worked on The Vampire Diaries, brings us this brand new teen fantasy series.
It follows the coming-of-age journey of five fairies attending Alfea, a magical boarding school in the Otherworld.
Here, they must learn to master their powers.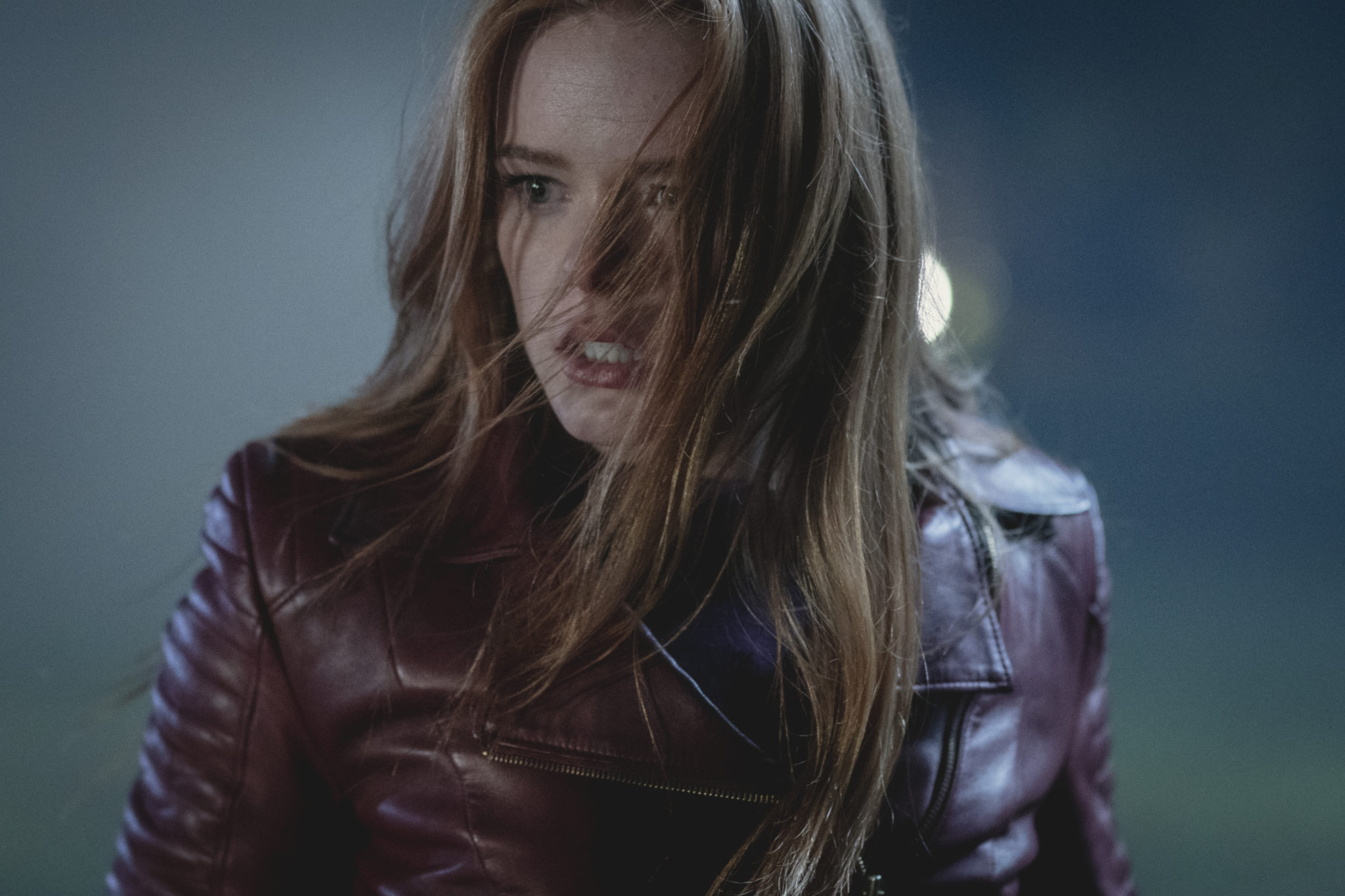 All while navigating love, rivalries, and the monsters that threaten their very existence.
Fate: The Winx Saga is a live-action reimagining of the Italian cartoon Winx Club from Iginio Straffi.
Watch the official trailer here:
Abigail Cowen & Danny Griffin
Sarina caught up with Abigail and Danny, who play love interests Bloom and Sky in the series.
Danny admitted he actually didn't know much about the cartoon series, so his best friend helped him out.
"She just sent me a bunch of videos... and named a few episodes that Sky makes quite a lot of appearances in."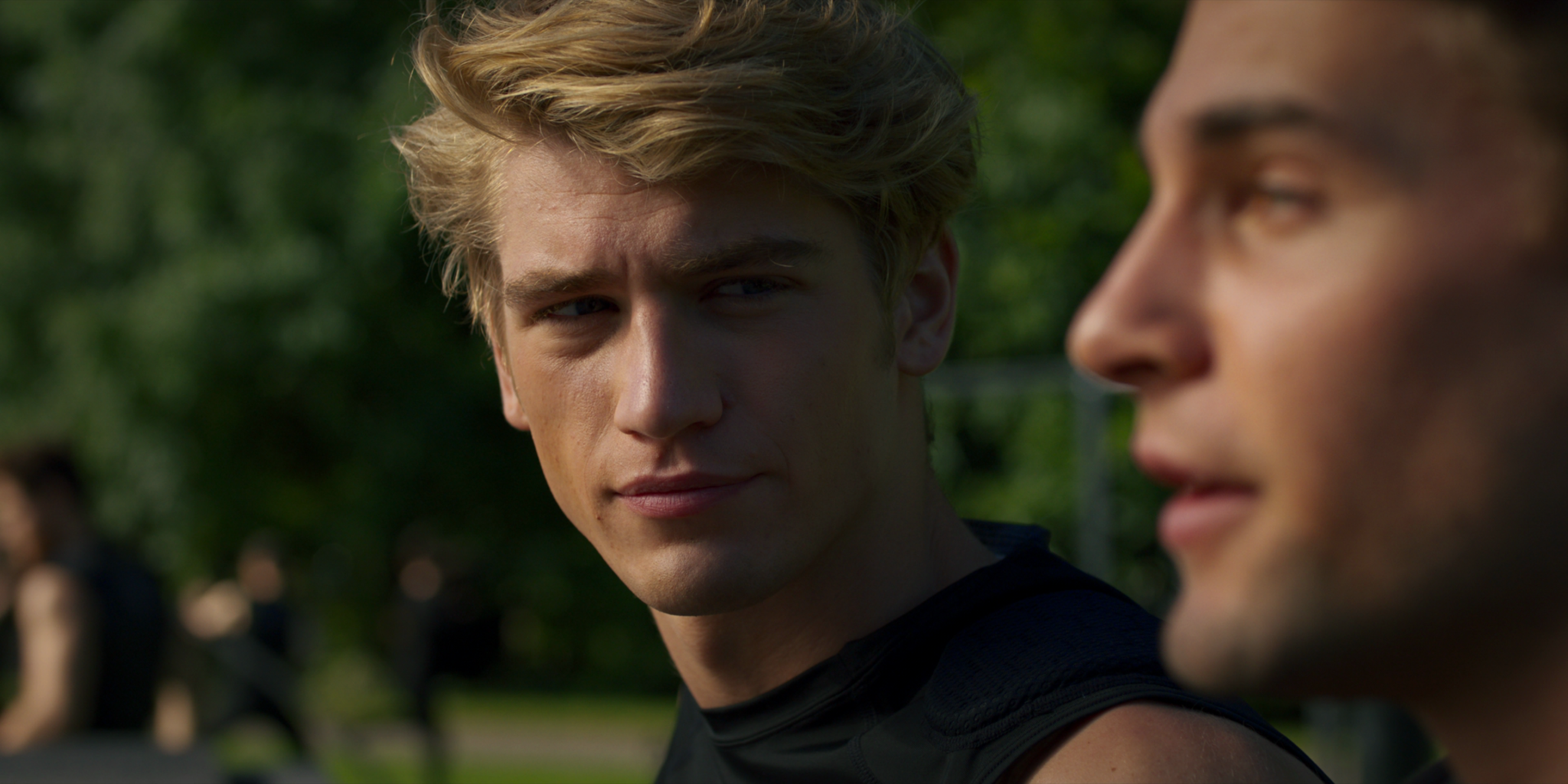 "She knew so much about it... so I'm quite grateful that she gave me some bite size chunks."
"I think without her I would have been quite lost with regards to the show," he admitted.
Sarina asked the actors about their friendship, and a story she heard about Abigail bringing wigs to the set.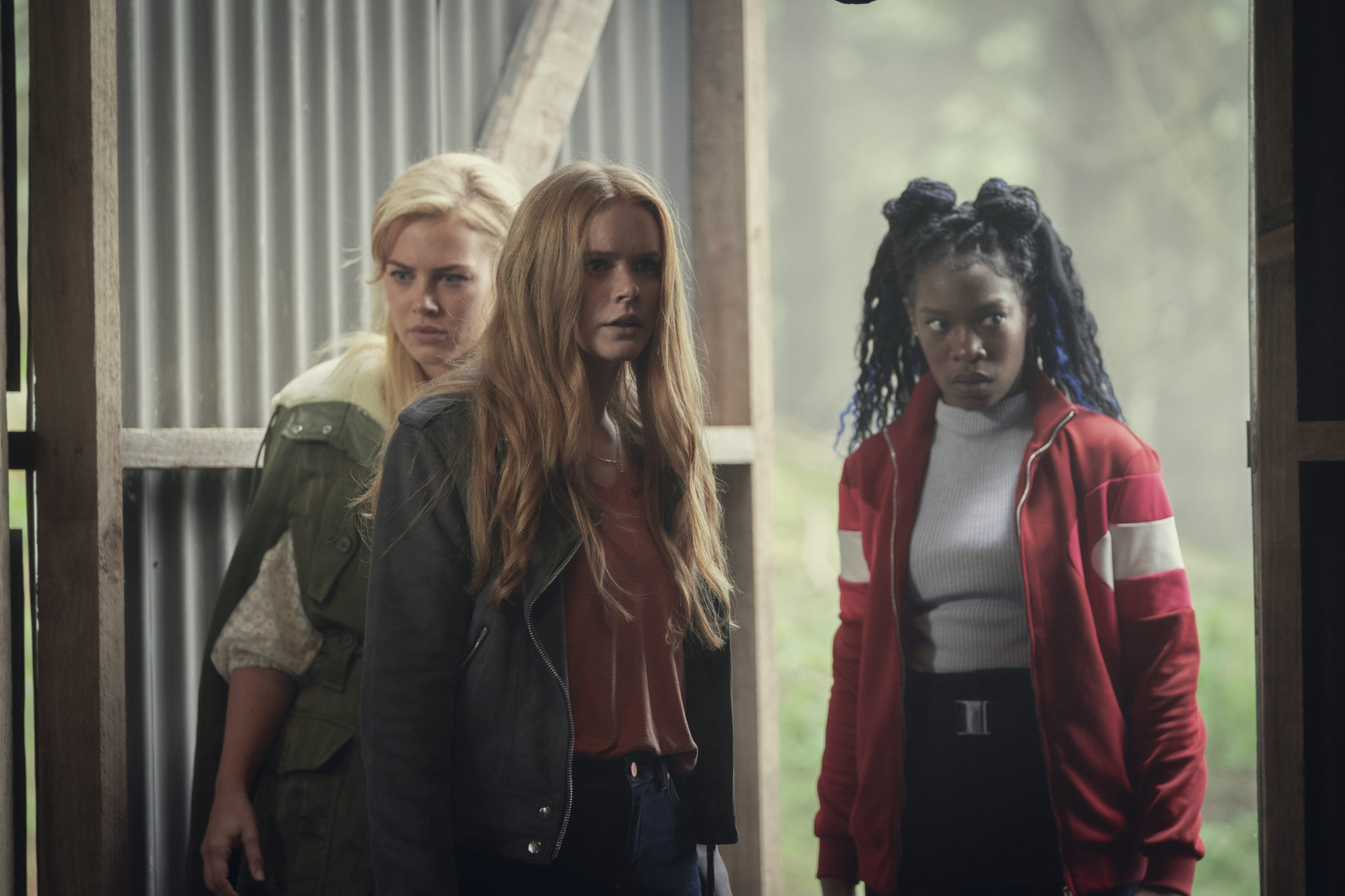 She said she's always had the wigs because she thinks, "they're hilarious."
"I was packing and I had my friend help me and I had a little extra room in my suit case, and I walked in and had my wigs."
"She was like, 'Don't you dare. Abby, they are going to think you are so weird. Do not.'"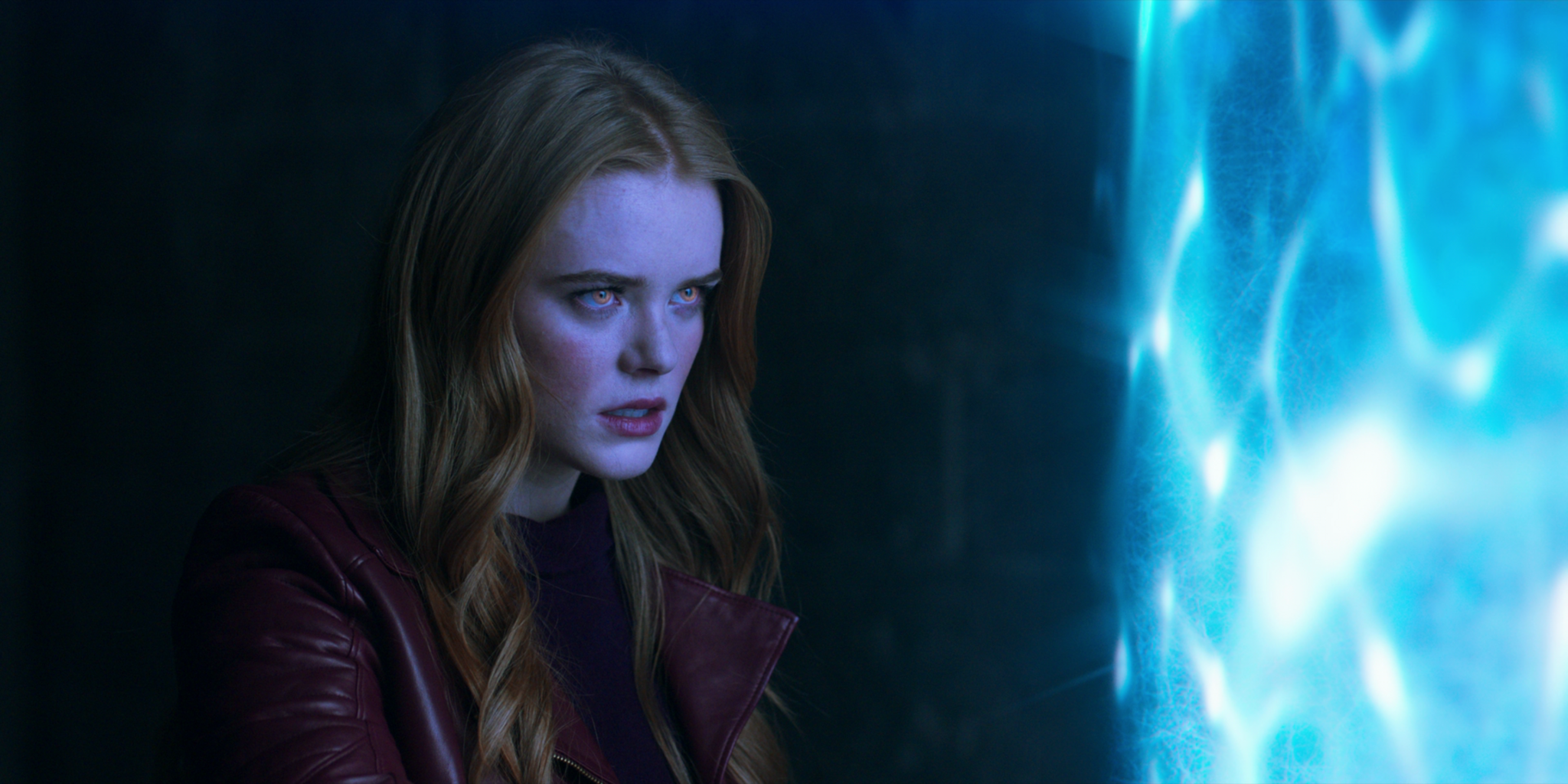 Abigail had no intention of showing anyone, but Stella actress Hannah, found them in her room.
The Bloom actress recalled, "She started dying laughing and was like, 'Who the hell brings wigs to work?'"
"And so sure enough, they put them on and I will tell you they were a hit."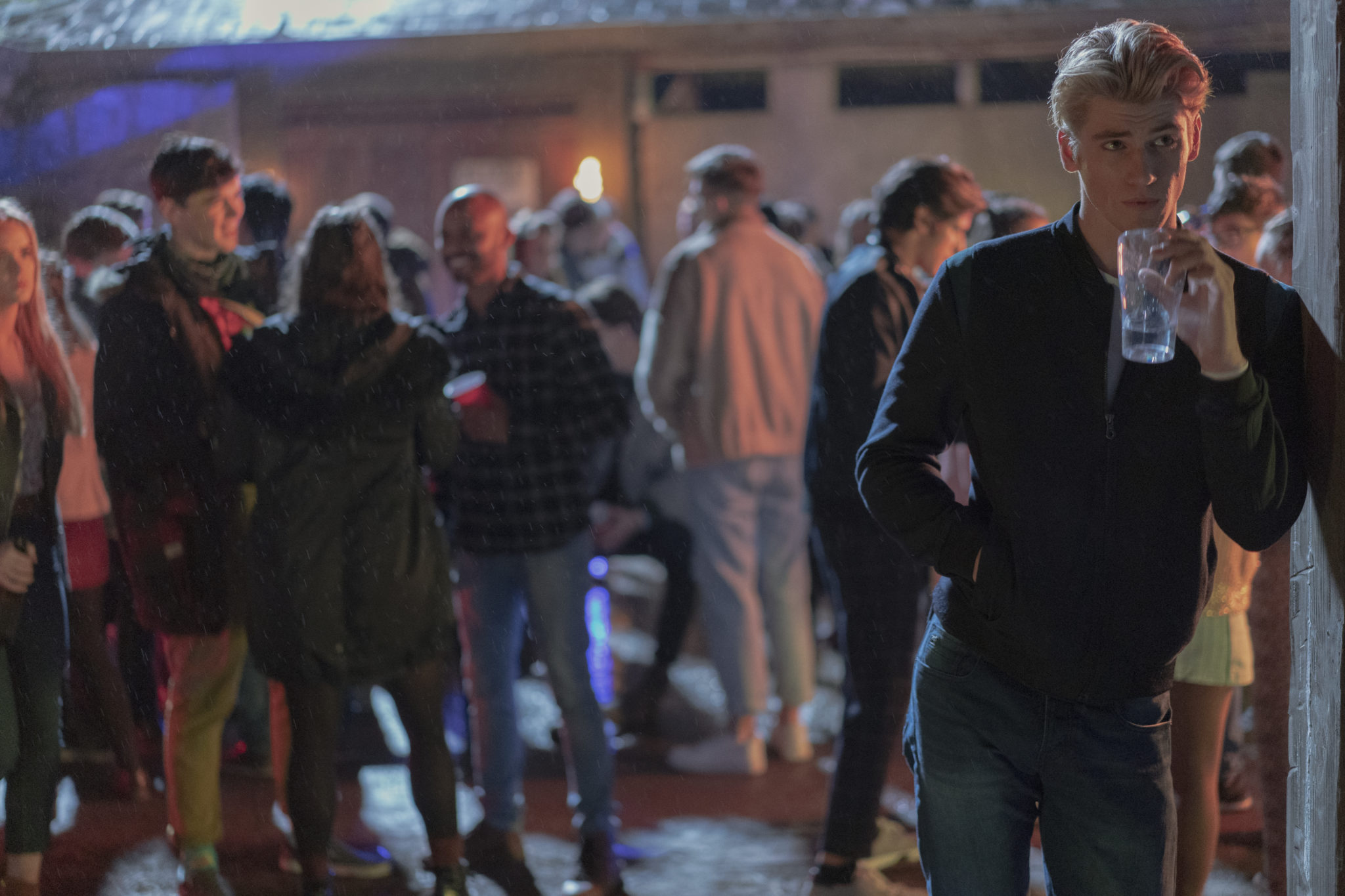 The series was filmed in Ireland and Sarina wanted to know their favourite memories in the country.
Danny recalled a couple of them going to Bray Head, "on one of the windiest days."
"We had a wonderful day like in proper Irish weather."
Precious Mustapha & Eliot Salt
Sarina also caught up with Precious and Eliot who play Aisha and Terra in the show.
The SPIN presenter asked the girls how they're feeling following the success of the show, and they're both ecstatic.
Eliot said it's very strange because they can't go out and celebrate properly amid the pandemic.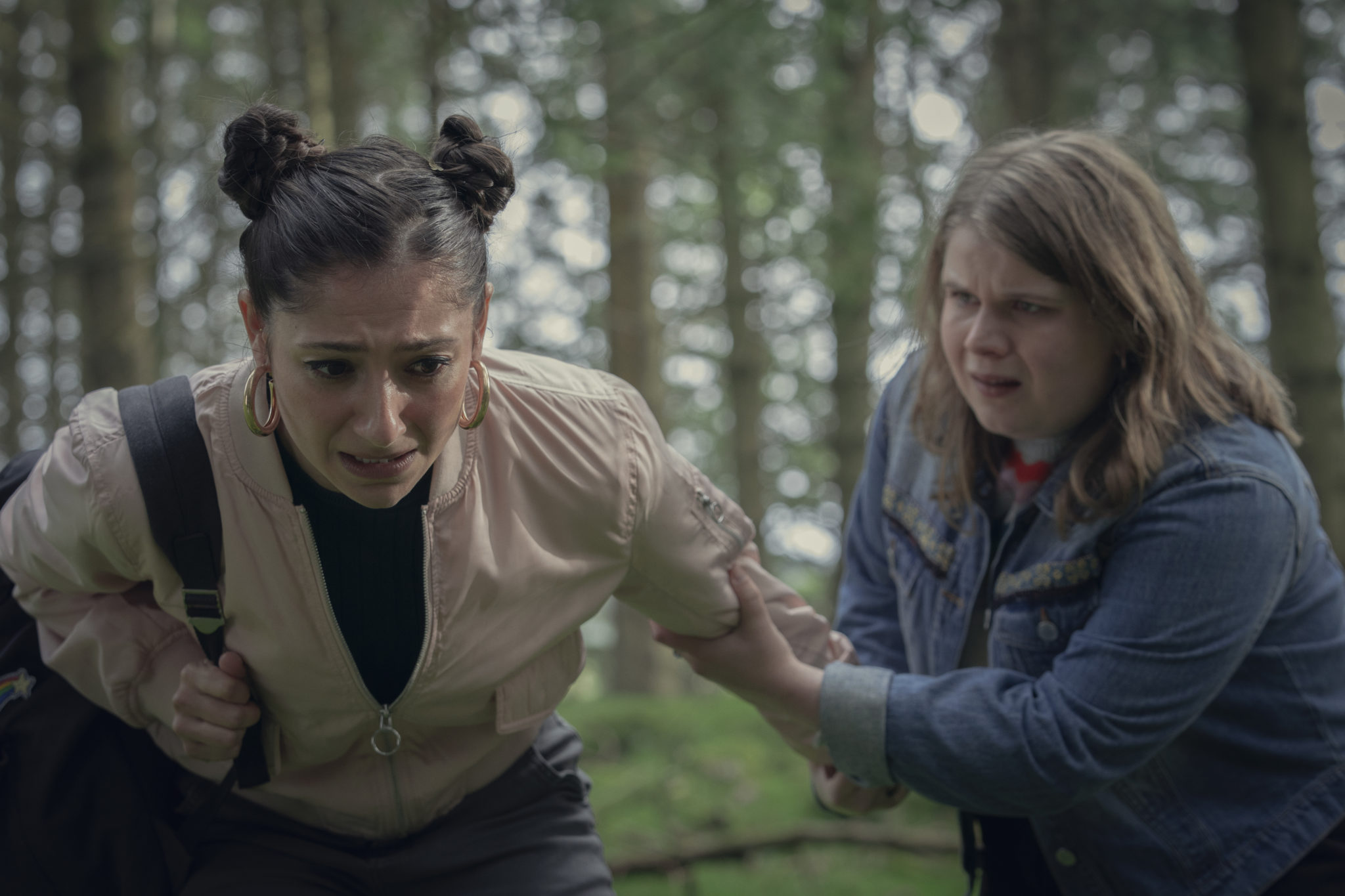 "It's like there are two lives going - one of them is being at the top of the Netflix charts and being in a huge show."
"The other part is me getting rid of the curry that burned in the toilet."
She laughed, "Which is what happened on the night that it was released."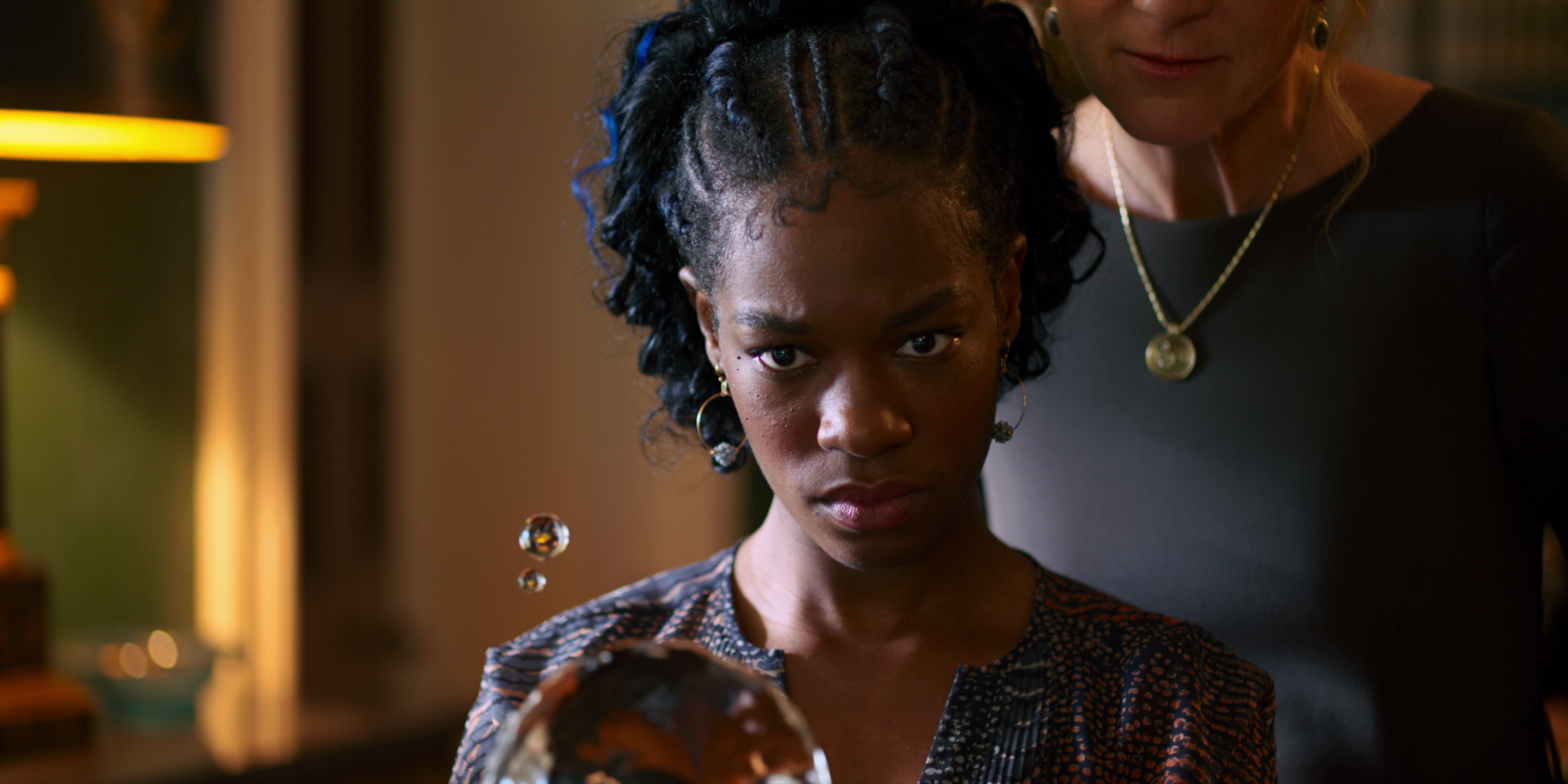 Precious went on to reveal she prepared for the show by writing a diary on behalf of her character.
"In my head I was like if Aisha would have anything, I think she would keep a diary..."
"She's very regimented and she swims regularly... and I think she would always keep on top of that."
Elisha Applebaum & Hannah van der Westhuysen
Sarina also spoke to Elisha and Hannah who play Musa and Stella in the show.
The SPIN presenter asked the girls about their friendship, and Hannah admitted she talks to her co-stars, "pretty much everyday."
"I'm obsessed with them, who knows if it's visa versa!" She laughed.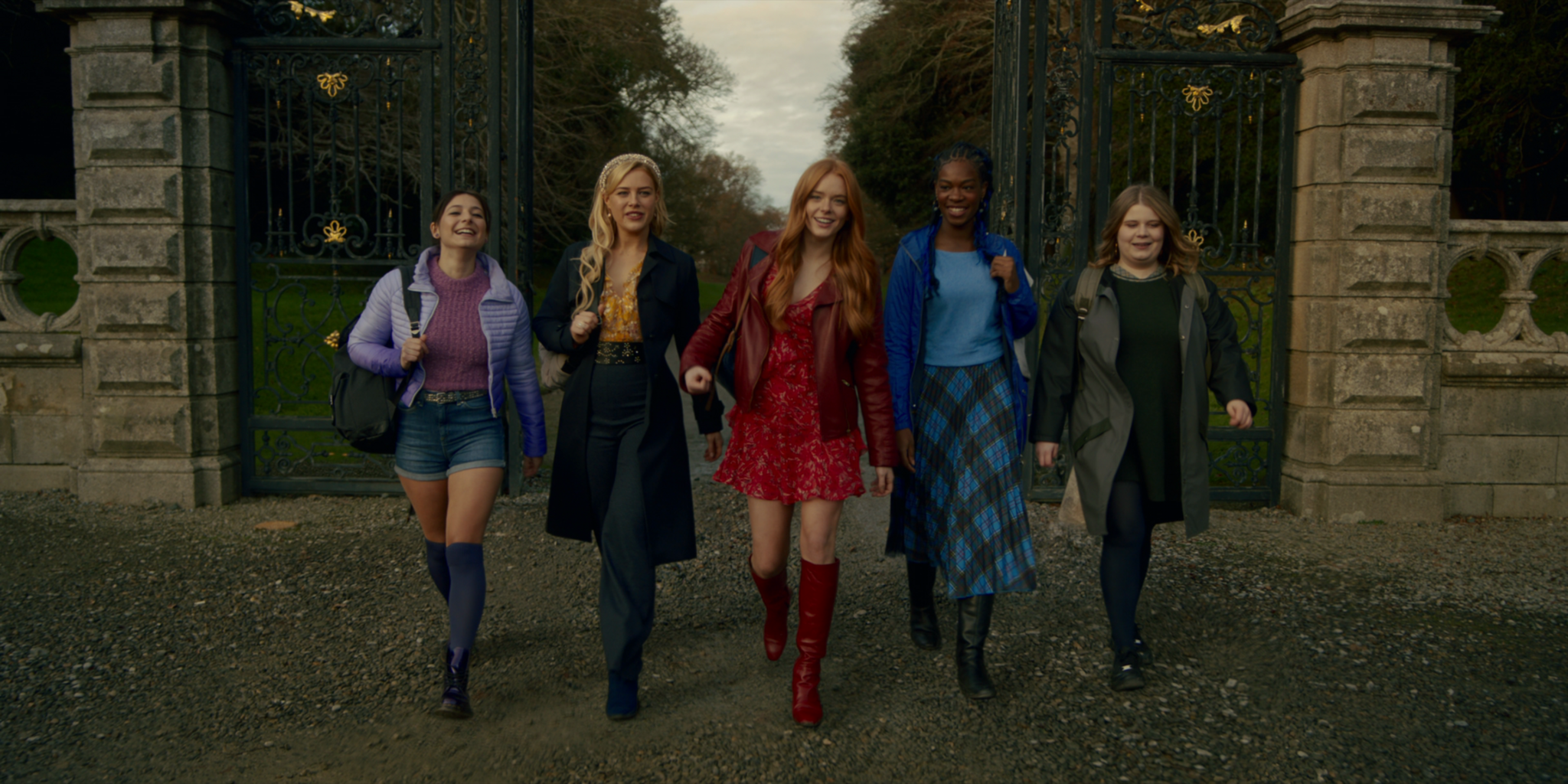 Hannah gushed over how excited she is to be doing a press junket on video chat with her pals.
She exclaimed, "It's so cool!"
Elisha confirmed they have a, "bond that can't be broken," and she credits living together in Ireland for that.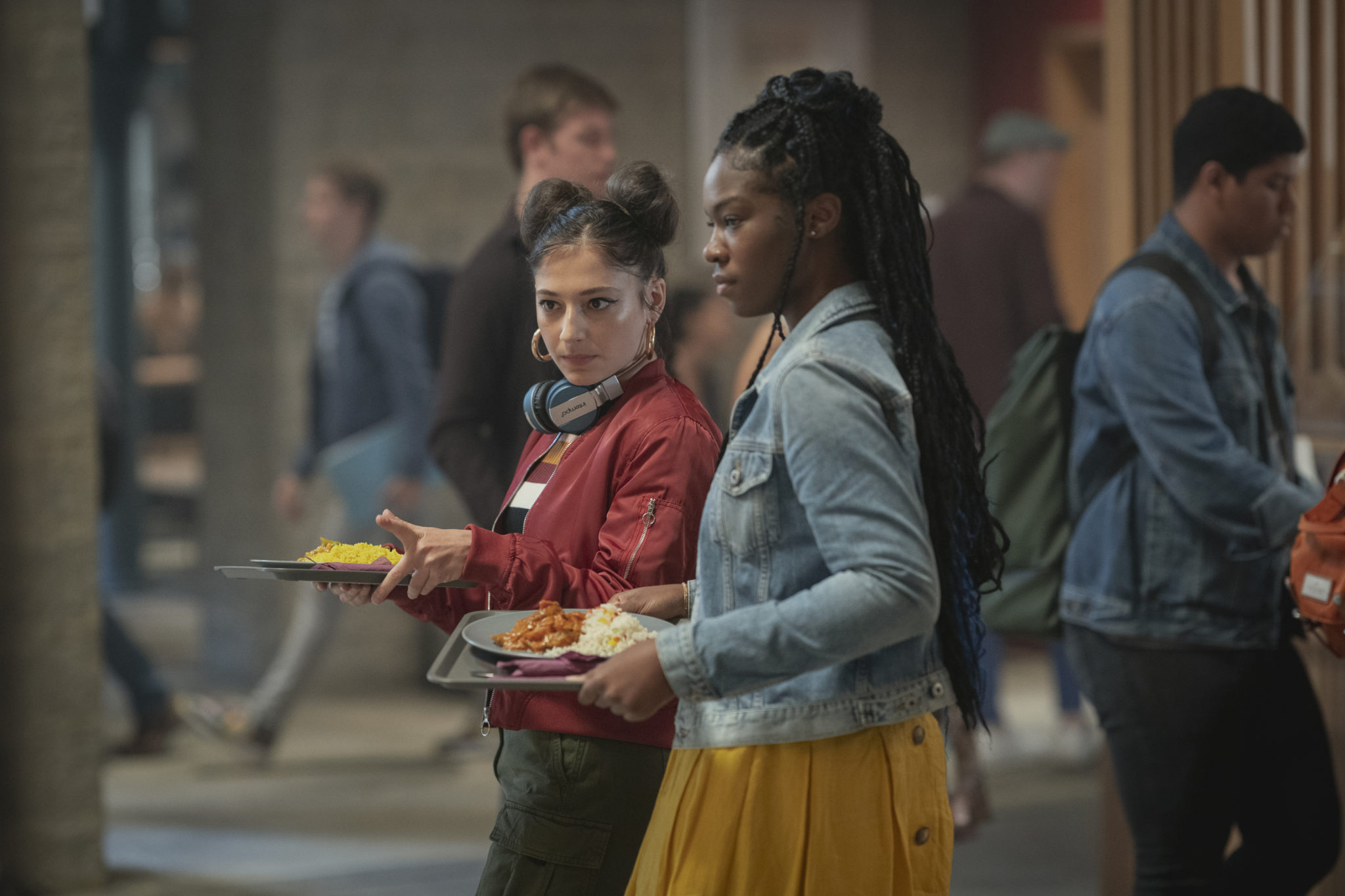 "We're all such good pals now that I don't think if you questioned any of us, about any of us, we'd have a bad word to say."
Hannah also talked about their trip to Bray Head, which Danny mentioned earlier.
She said, "It was raining so much!"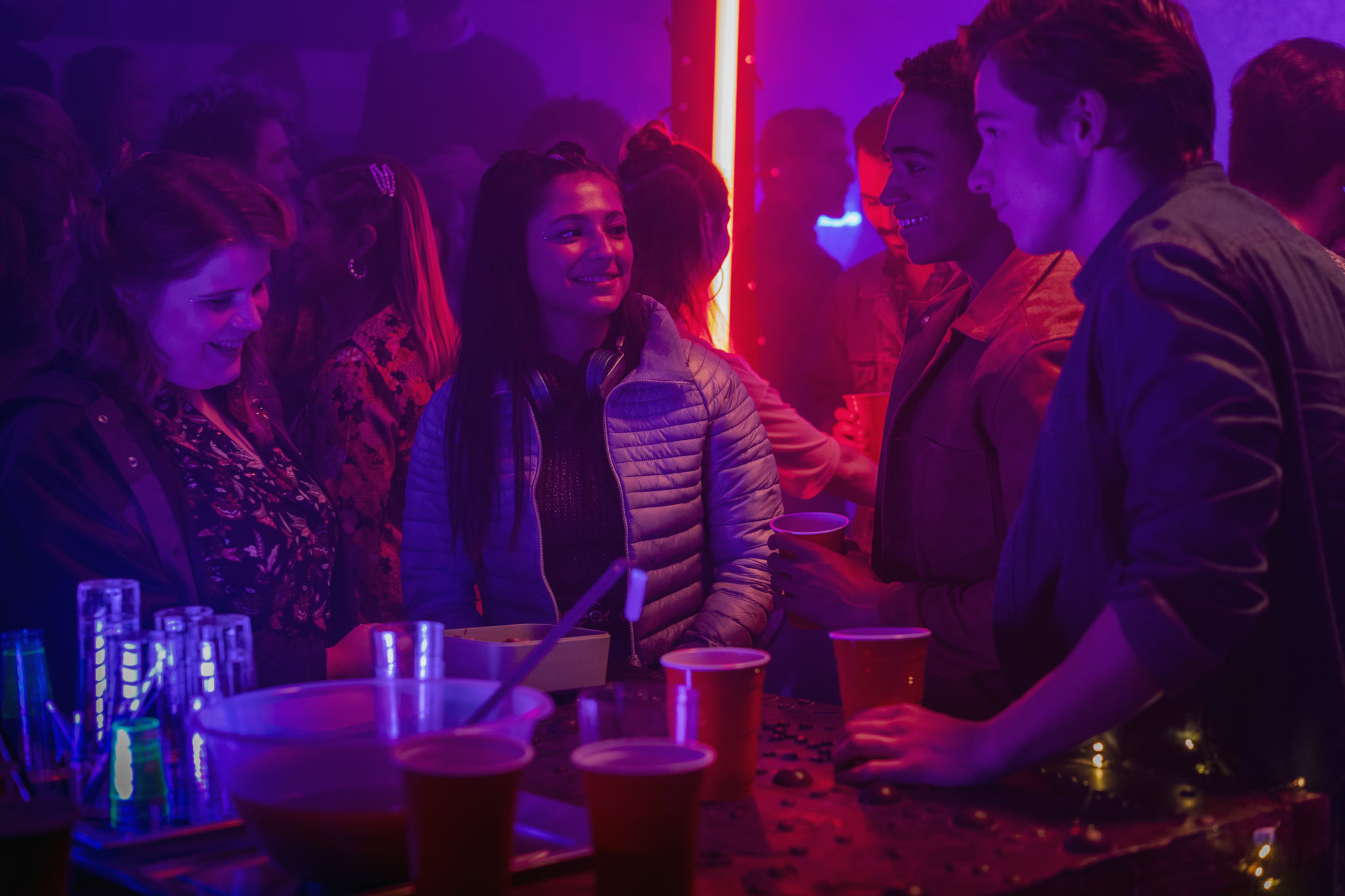 "When we got to the top I was honestly nearly sideways."
Elisha added, "It was like being at the top of a mountain with all this wind."
Watch the full interview here:
Season one of Fate: The Winx Saga is streaming on Netflix now.