Space Force
Netflix have released the first official trailer for Steve Carell's new show Space Force.
It features an all star cast including Lisa Kudrow, John Malkovich, Ben Schwartz and loads more.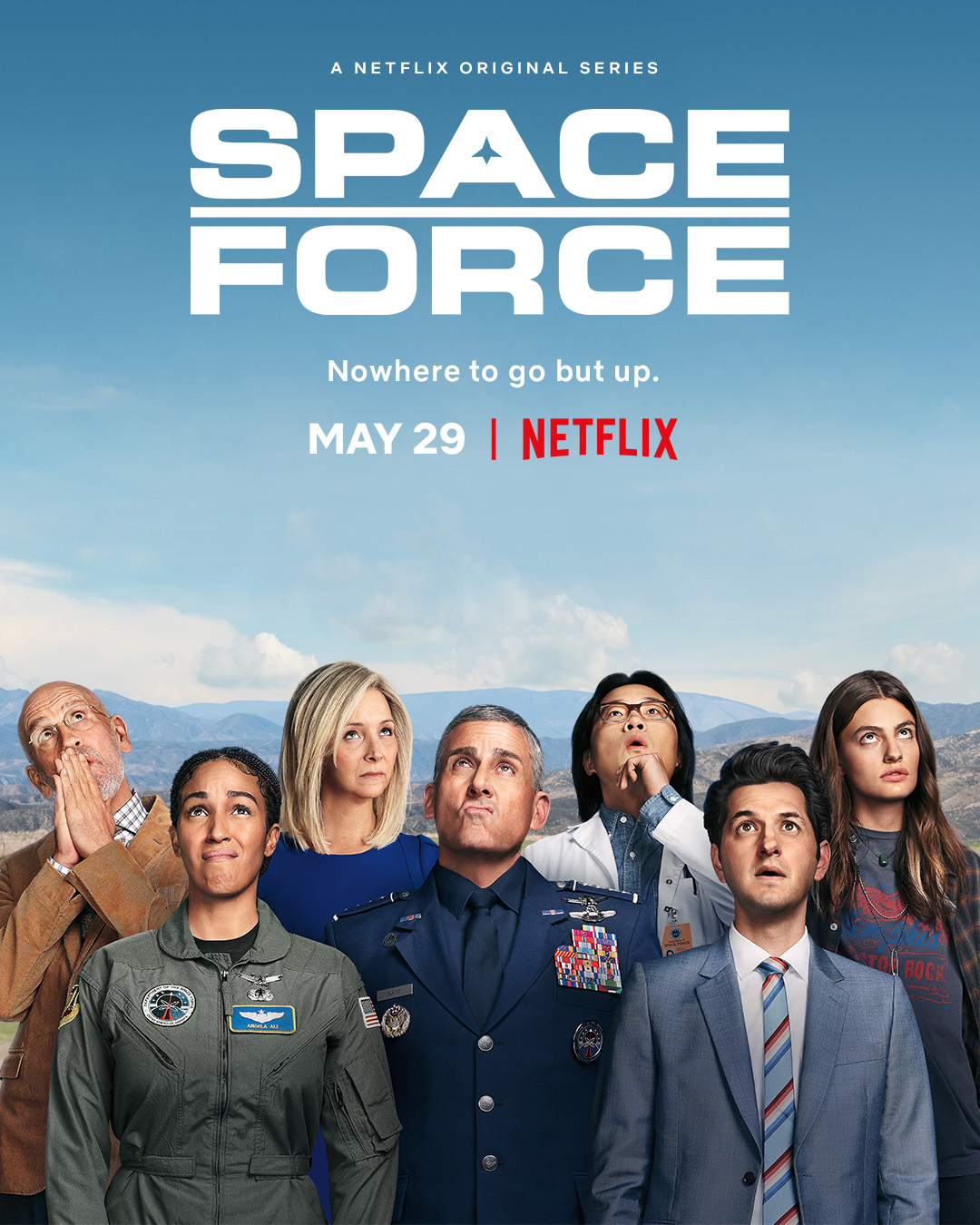 Space Force follows the story of a decorated pilot named Mark R. Naird (Steve Carell) with dreams of running the Air Force.
He's thrown for a loop when he's given the task of leading a newly formed sixth branch of the US Armed Forces; Space Force.
Skeptical but dedicated, Mark uproots his family and moves to a remote base in Colorado.
Here, he joins a colourful team of scientists and, 'Spacemem.'
They're tasked by the White House to get American boots back on the moon as soon as possible.
If they do this, they'll have achieved total space dominance.
In the trailer, Mark can be heard saying, "It has always been my dream to start something from the ground up."
He's shown sitting in what looks like a court room, addressing an audience.
Nervously, Mark says, "But space is hard..."
Space Force drops this May 29th.
Meanwhile, Netflix have announced The Umbrella Academy season two is out this July.
Read more about that here.