Kim Kardashian on My Next Guest
Lizzo, Kim Kardashian, Robert Downey Jr. and loads more star in the trailer for season three of My Next Guest Needs No Introduction.
In one scene, Kim breaks down in tears during a candid discussion with host David Letterman.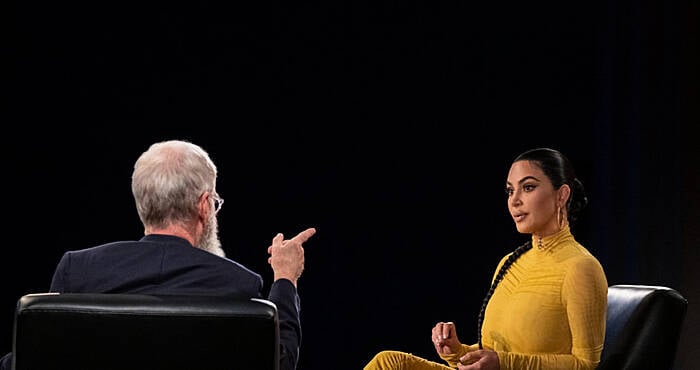 The trailer begins with the KUWTK star teaching David how to be a social media influencer.
She holds the camera and says, "Hey guys."
Off-camera, the talk show host is heard asking, "Should I be in it or not?"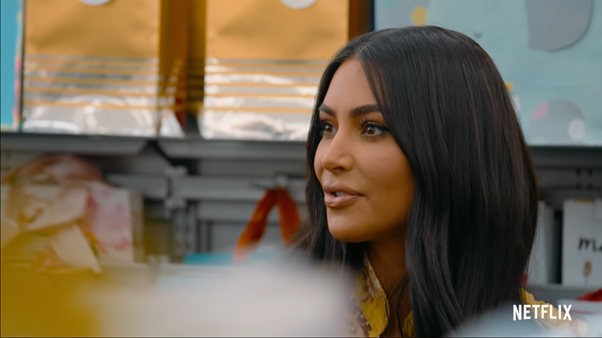 Next, she shows him how to take a selfie, and he exclaims, "That's great!"
Kim tells him she can air drop the image to him, "Do you know what air drop is?"
He hilariously responds, "Sure..." before shaking his head at the camera.
Later in the trailer, he sits down for a candid discussion with the reality star.
Suddenly she breaks down into tears, and he reacts, "Oh no, no, no, no, no. Are you alright?"
Kim replies, "I don't know why I'm crying, I've talked about this before."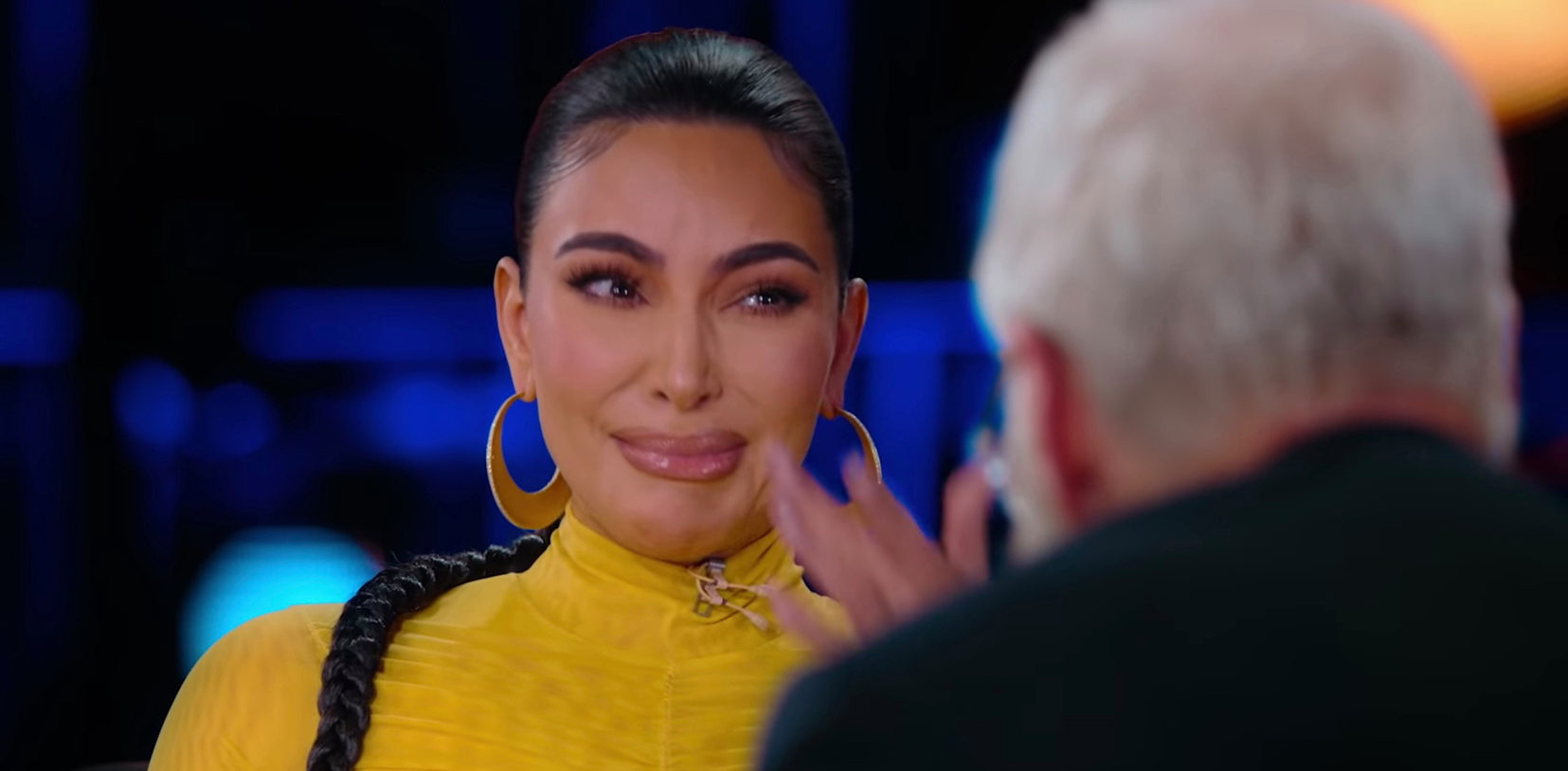 What the series is all about
The series sees David Letterman interview some of the world's biggest stars in an intimate setting.
Not only does he sit down for a chat with them, but he also takes a deep dive into their lives.
While Kim showed him the influencer life, pop-star Lizzo showed him the life of a musician.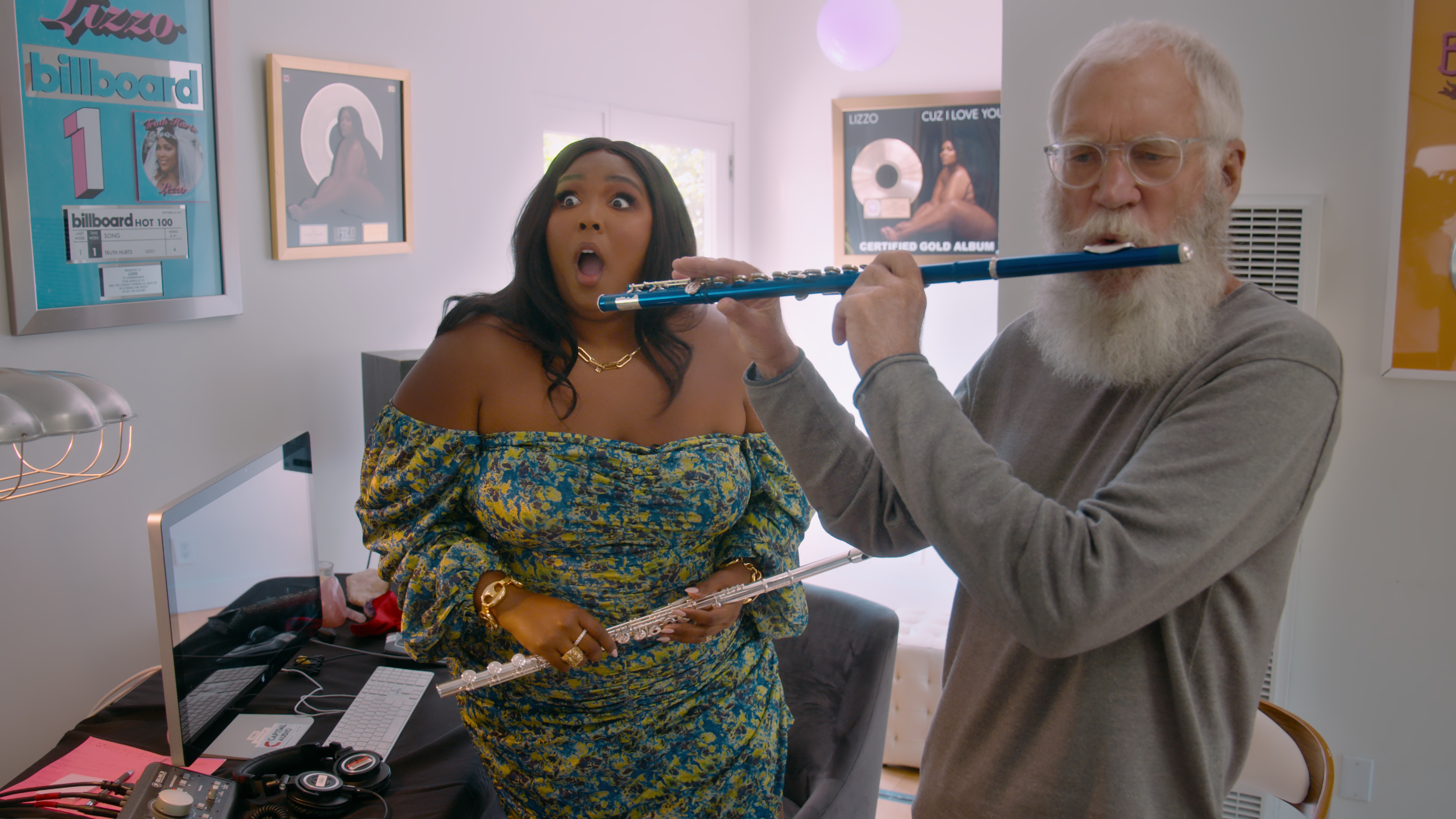 In the trailer, she tells him, "You're about to be Jay Z, you're Dave Z!"
He looks completely uncomfortable as she sits him in front of a microphone.
David tells her he's never done this before, and she responds, "Are you serious?!" He sarcastically replies, "No. Look at me!"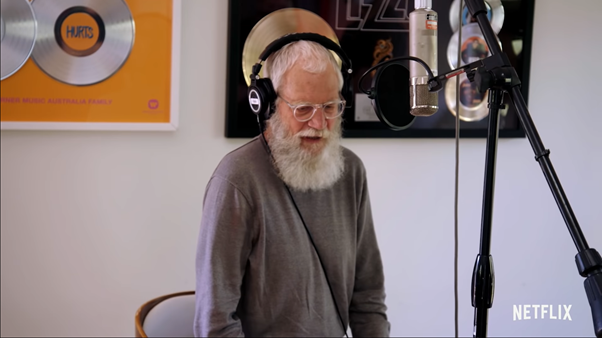 David has interviewed Ellen DeGeneres, Barack Obama, Kanye West and loads more in previous seasons.
In this latest installment, he'll chat to Kim Kardashian, Lizzo, Robert Downey Jr., and Dave Chappelle.
Watch the official trailer here:
Season three of My Next Guest Needs No Introduction drops October 21st.