Selling Sunset reunion
The Selling Sunset season five reunion special drops on Netflix today.
Ahead of its release, the streamer shared a clip of Jason getting quite emotional talking about Chrishell.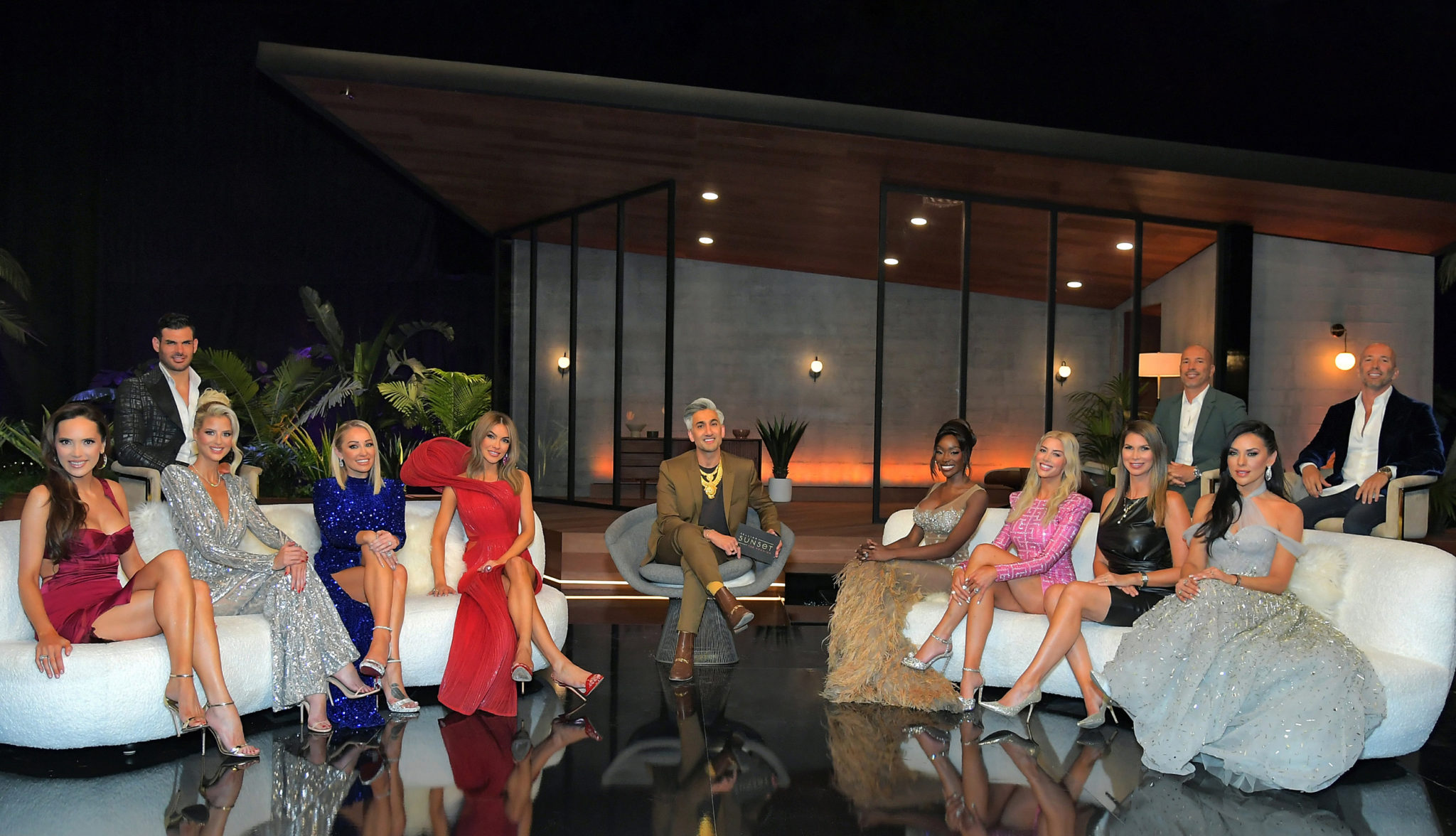 He was asked if their relationship was a, "showmance," and he said it's a, "stupid question."
"I don't feel the need to explain to people that a very meaningful-" Jason stopped to clear his throat and gather his thoughts.
Tears formed in his eyes and the whole room went completely silent.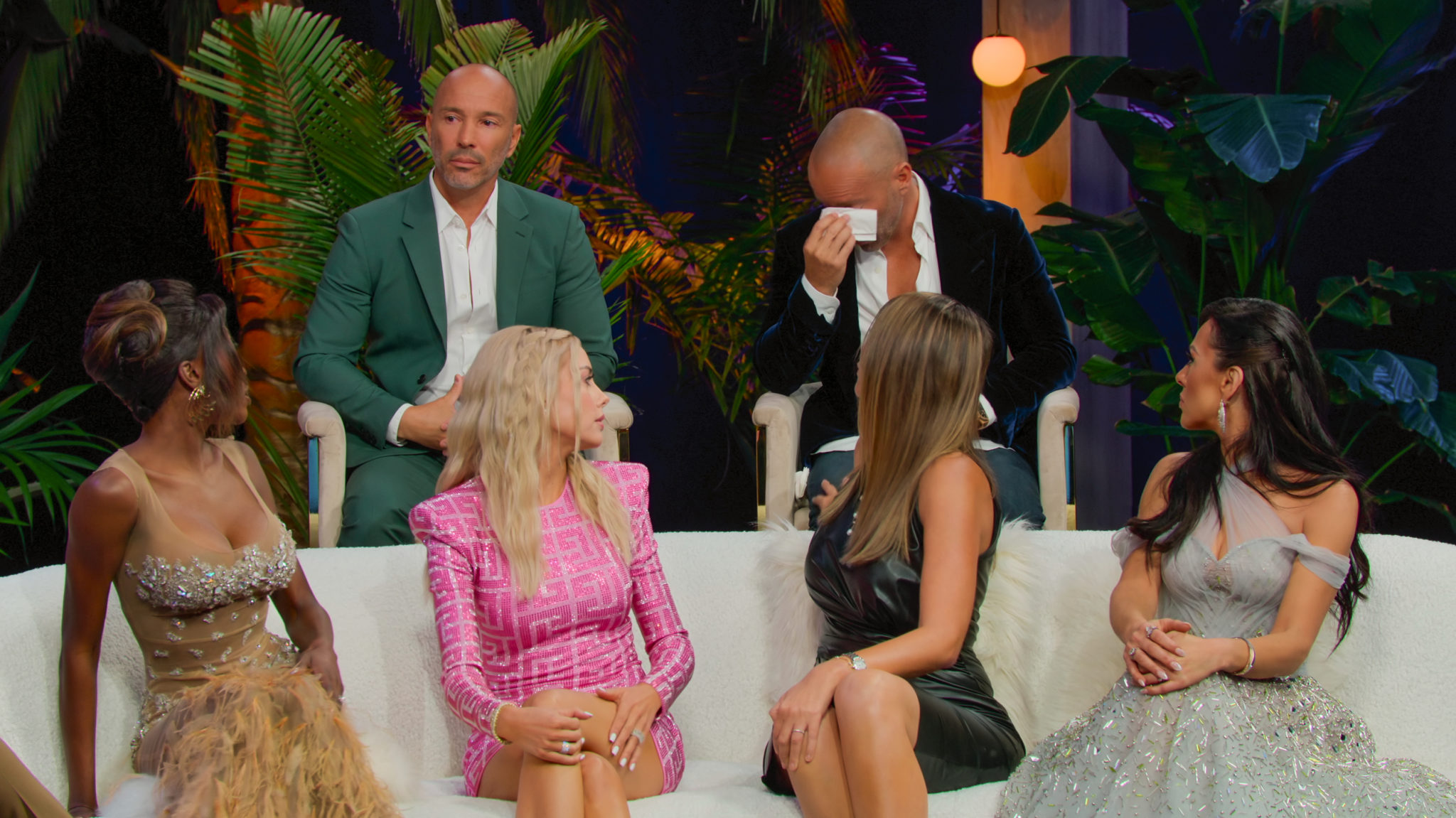 Jason's brother Brett reached over and placed his hand on his shoulder for support.
Then, new agent Chelsea Lazkani said, "Oh, you're going to make me cry. I've never seen Jason sad..."
Meanwhile, Chrishell remained quiet on the couch next to Mary.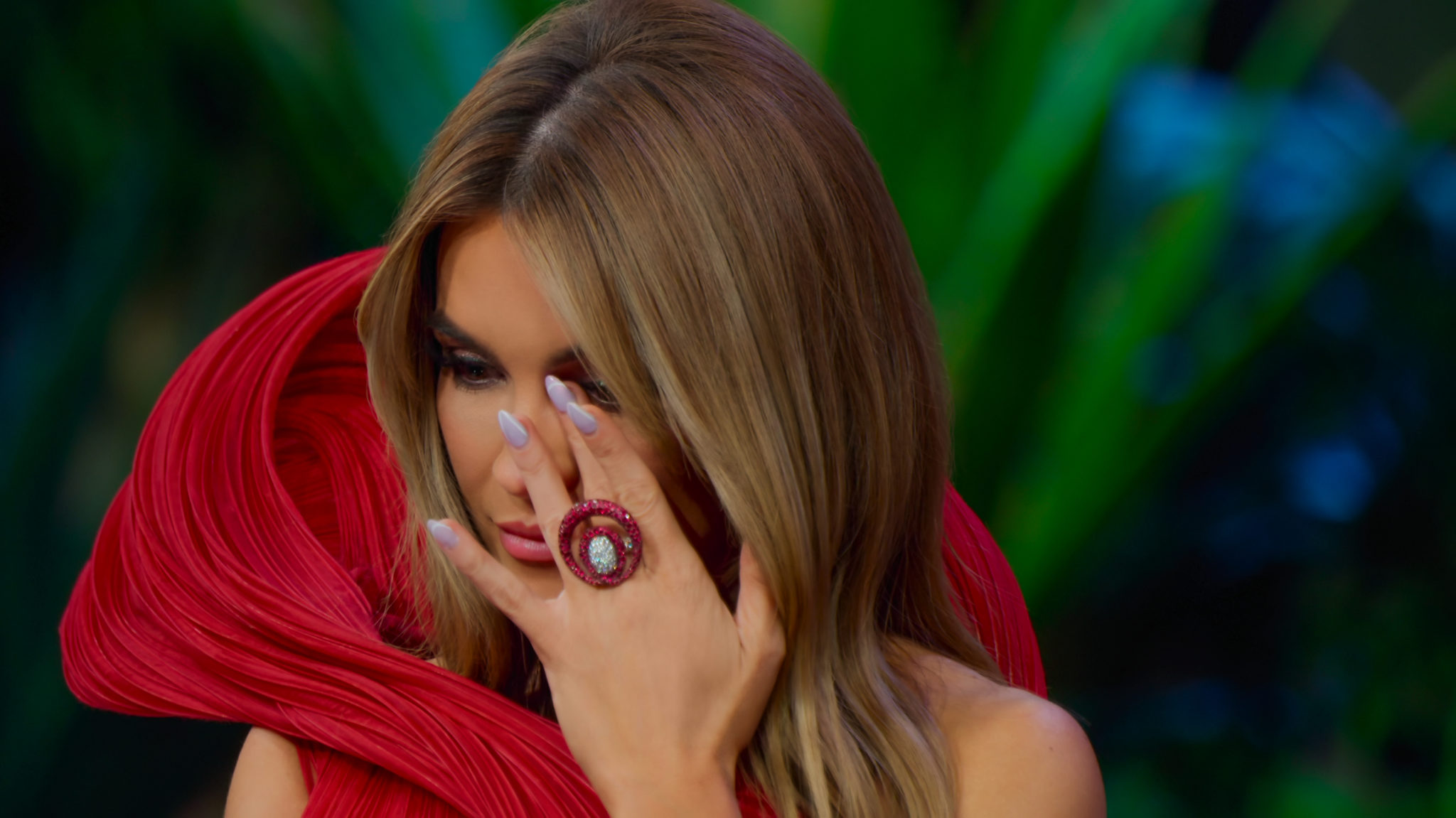 Jason continued, "I mean, there's a lot of sadness and loss."
"I think watching this show made it more difficult... you know, brought it back up."
"It's been a few months but I'm still just going through stuff."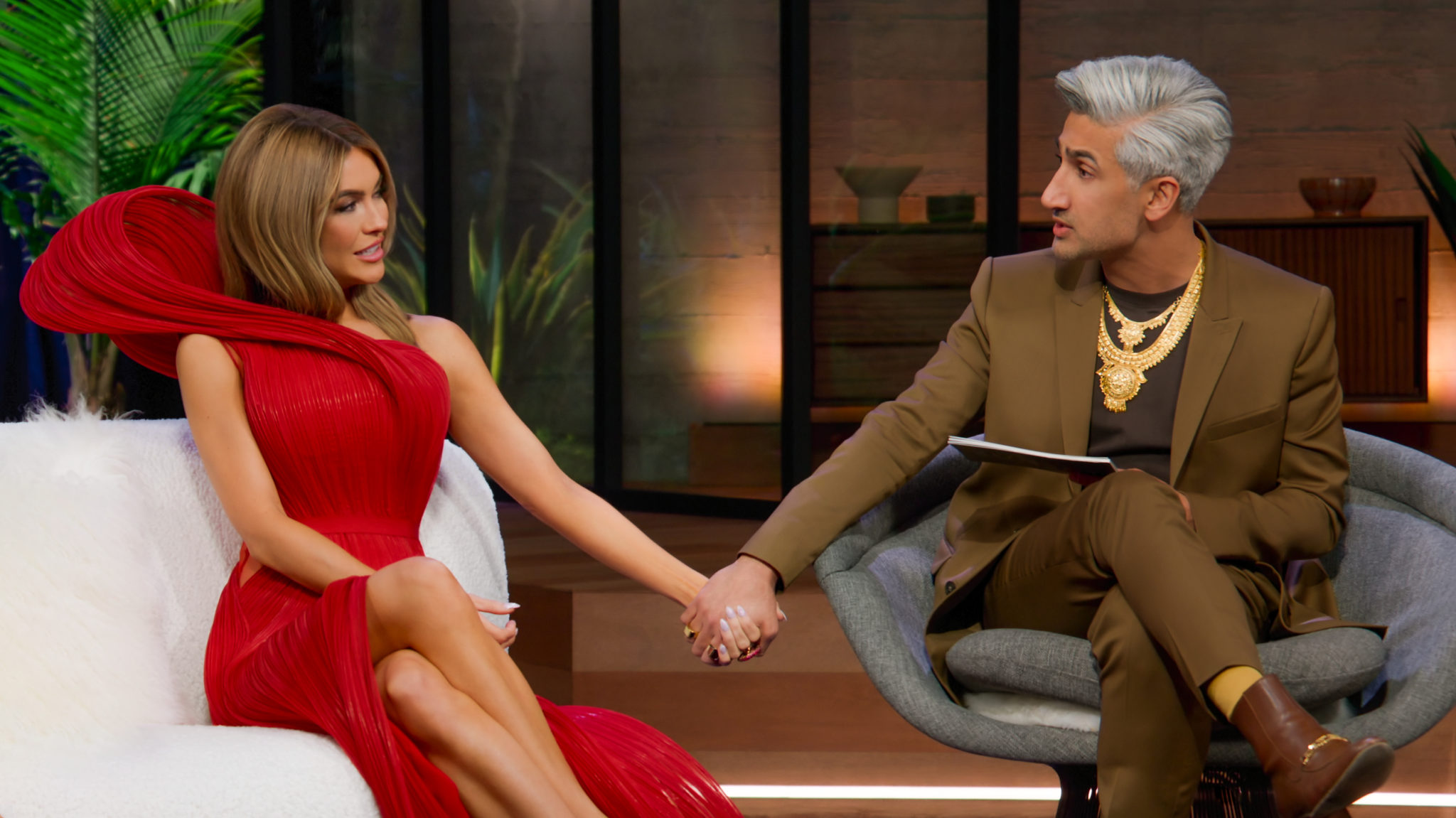 "I think there was a lot of love between us and there still is and I still care about her very much."
"This has been a very difficult breakup," he concluded.
Watch the full clip here:
The Selling Sunset reunion is out now.