Friends monkey Marcel gets a new job
Marcel the monkey from Friends has landed a new role in an upcoming adaptation of the comic book Y: The Last Man.
The animal whose real name is Katie starred alongside David Schwimer in the hit 90's series over 25 years ago.
FX CEO John Landgraf recognised her in tapes from the new series which he was reviewing.
He knew the animal well because he used to work as an executive at NBC which is the network that aired Friends.
Landgraf spoke to the audience about the discovery at the Television Critics Association summer press tour.
'I recognise Jennifer Aniston, I recognise Courteney Cox, and I recognise that monkey!'
'There's nothing like a really experienced actor who knows how to hit their marks.'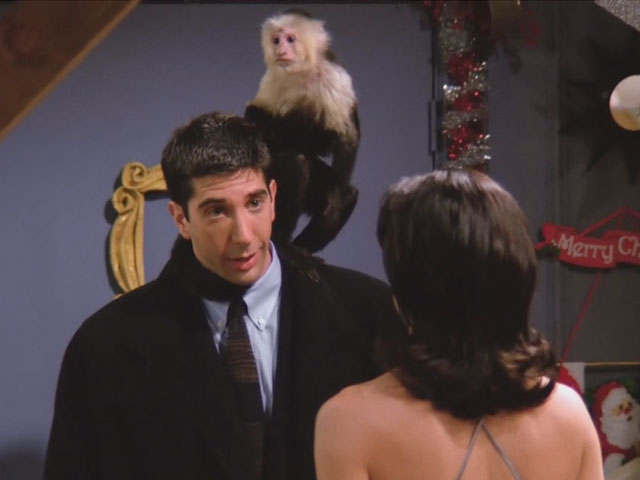 Katie's role
Y: The Last Man is about the last surviving man on earth who sets out to discover why the population has been wiped.
Katie will play the only animal left on earth.
While she played a male monkey in Friends, she'll play a female monkey in Y: The Last Man.
Her animal trainer told The Hollywood Reporter that Katie is in her, 'mid to late 30s.'
The trainer also revealed that capuchins can live until they're 40.
Katie's career so far
Katie made her first appearance in Friends during season one in 1994.
She played Ross' sidekick for eight episodes in the series.
Despite only starring in eight episodes, she's still well-known among Friends fans.
The animal went on to star in 30 Rock, The Loop, and Ariana Grande's Nickelodeon show Sam & Cat.
We can't wait to see Katie back in action!