Love Island's Irish bombshells
The Casa Amor shock twist kicks off on tonight's episode of Love Island.
What's even more exciting is that there's not one... not two... but THREE Irish contestants entering the villa.
We did a deep dive into each of their Instagram accounts for this everything you need to know article.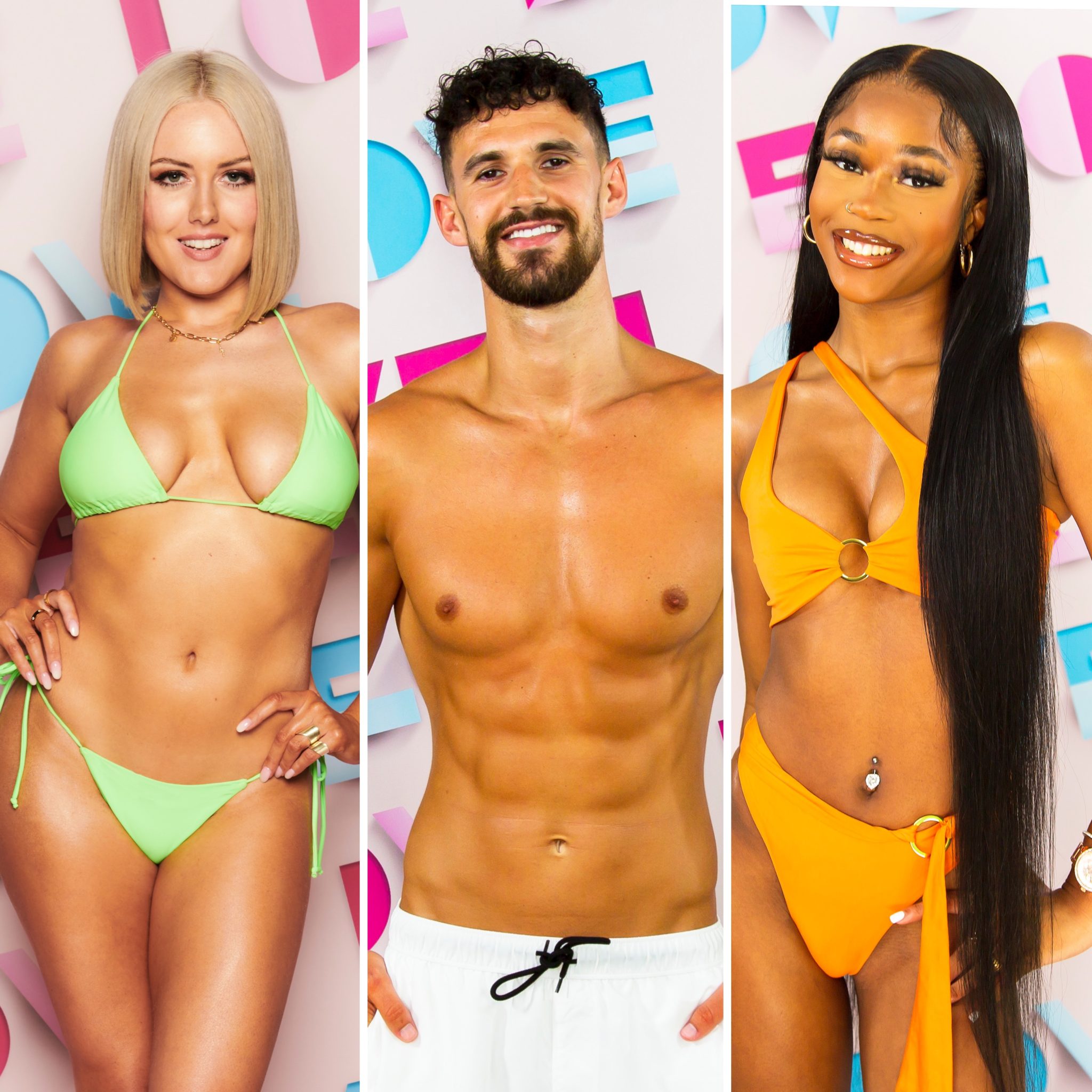 Salma is a 20-year-old Model/ Influencer from Dublin.
She signed up for the show because she's, 'never been in love.'
The model explained, 'What better place to have a tunnel vision and really finding your one?'
 

View this post on Instagram

 
She went on, 'It's the perfect atmosphere, you don't have the outside world distractions.'
'It looks like time moves fast in there in a good way – it's like, do you actually like me or not?'
'In the real world it's so wishy-washy. With this, it's just, you need to know.'
 

View this post on Instagram

 
Salma reckons she'll bring, 'a lot of vibrant energy,' to the villa.
She gushed, 'I'm the bubbliest person in the room,' and said her family and friends would describe her as, 'confident.'
The Islander also added, 'Chatty,' to the list: 'I am chatty once I'm comfortable around you. I can be shy at times if I don't like the energy.'
 

View this post on Instagram

 
Salma loves to travel
Judging from her Instagram, Salma loves to travel.
She's always sharing pictures and videos from exotic locations, and of course, she looks flawless in every single one of them.
The Irish beauty currently has a following of 50k and we've no doubt that'll shoot up following her Love Island appearance.
 

View this post on Instagram

 
She's also doing well on TikTok, with a following of over 21k, and a total of 409.7k video likes.
Her most popular video reached over 500k people and received over 120k likes.
Watch the clip here:
Salma is also rocking some hand tattoos.
She has this deadly design on her left hand, which can only be seen in certain photos.
 

View this post on Instagram

 
Kaila is a 28-year-old International DJ from Dublin.
When asked why she signed up for Love Island, she revealed, 'Real life dating has not been doing me any favours at all. I've had it.'
In her show interview, she talked a bit about her job, 'Work is fun.'
 

View this post on Instagram

 
'Before the pandemic I was DJ-ing everywhere, all around the world, really fun, exciting, very fast-paced, meeting a lot of interesting characters.'
'I'd be around a lot of different artists in the industry. I love the energy.'
'Sometimes it is hard dating as I am travelling a lot.'
 

View this post on Instagram

 
When asked her party trick, she said, 'I think my party trick is I'm the DJ and kind of the life of the party. I create the party.'
She also admitted, 'I am very competitive.'
'I wouldn't have gotten where I am in work and my career if I wasn't prepared to have a little drive and oomph in me.'
 

View this post on Instagram

 
OnlyFans
According to Extra.ie, Kaila is from Malahide but she moved to Chicago in 2015 to pursue a career as a DJ.
The pandemic really affected business for the Islander, so she turned to OnlyFans.
She boasts a following of over 400k on the platform, and according to Extra, she charges fans $20 a month.
 

View this post on Instagram

 
But it's not what you think.
OnlyFans is an online service that allows content creators to earn money from users who subscribe to them.
It's become popular with sex workers who share explicit, adult-only content.
 

View this post on Instagram

 
But it's also used to progress the careers of writers, fitness trainers, chefs and more.
Kaila uses it to release new music and offer fans a daily look into her life.
And it's worked wonders for her career.
 

View this post on Instagram

 
Fitness mad
Kaila is also crazy about her fitness.
She has an Instagram Stories highlight dedicated to videos of her working out in gyms.
And of course, her job means she's a bit of a party animal.
 

View this post on Instagram

 
Her Instagram is flooded with videos and clips of her crazy nights out, DJing massive venues.
But in her Love Island interview, she insisted she's not much of a drinker.
'Never got into drinking, was never my thing, but I'd be the one up all night still and [her friends would] be falling asleep.'
 

View this post on Instagram

 
Kaila also shared a video of J.Lo on her Instagram, live, in person, giving a speech at a private Super Bowl after party.
The Irish lady captioned her post, 'I wasnt suppose to be in Miami this weekend.'
'But how could you say no to a JLO Invite.'
 

View this post on Instagram

 
Matthew is a 26-year-old Strategic Marketing Consultant from Belfast.
When asked why he signed up for the show, he said, 'The main thing is the adventure, it seems like a really fun thing to do.'
On his job, he said, 'We started a marketing consultancy at Christmas time and it took off really quickly.'
 

View this post on Instagram

 
'I originally did law as my undergraduate and I've worked in investment banking and I did a masters in business administration.'
Matthew revealed, 'I was working in California for a year and a half.'
'I came back without a job and I started this company with some other marketing consultants.'
 

View this post on Instagram

 
The 26-year-old also said he has no problem stepping on toes to get the girl he wants.
He said, 'I won't have much of a problem with that. The guys haven't known the girls that long so it's not really a huge issue.'
'I'm sure if they have a problem they'll approach me.'
 

View this post on Instagram

 
He said in his Love Island interview that he's quite adventurous, and we can see that from his Instagram.
Matthew is constantly sharing pictures of himself outdoors.
The Irish contestant currently boasts a following of 6k on Instagram.
 

View this post on Instagram

 
Love Island airs 9pm on Virgin Media One and Virgin Media Player.
Casa SPIN
Episode four of Casa SPIN with Marty, Anton and Tara is out now.
In the latest episode, Anton reveals what actually went on behind the scenes of that 2019 Snog, Marry, Pie disaster.
This article was brought to you with The Laser & Skin Clinic - experts in the field of aesthetics and body treatments.