Personalise your Coca-Cola can
Coca-Cola lovers can now personalise their cans to include their new years resolutions.
It's after the brand released limited edition cans featuring light and uplifting resolutions.
This is all in a bid to encourage the nation to be, 'Open To Better,' in 2021.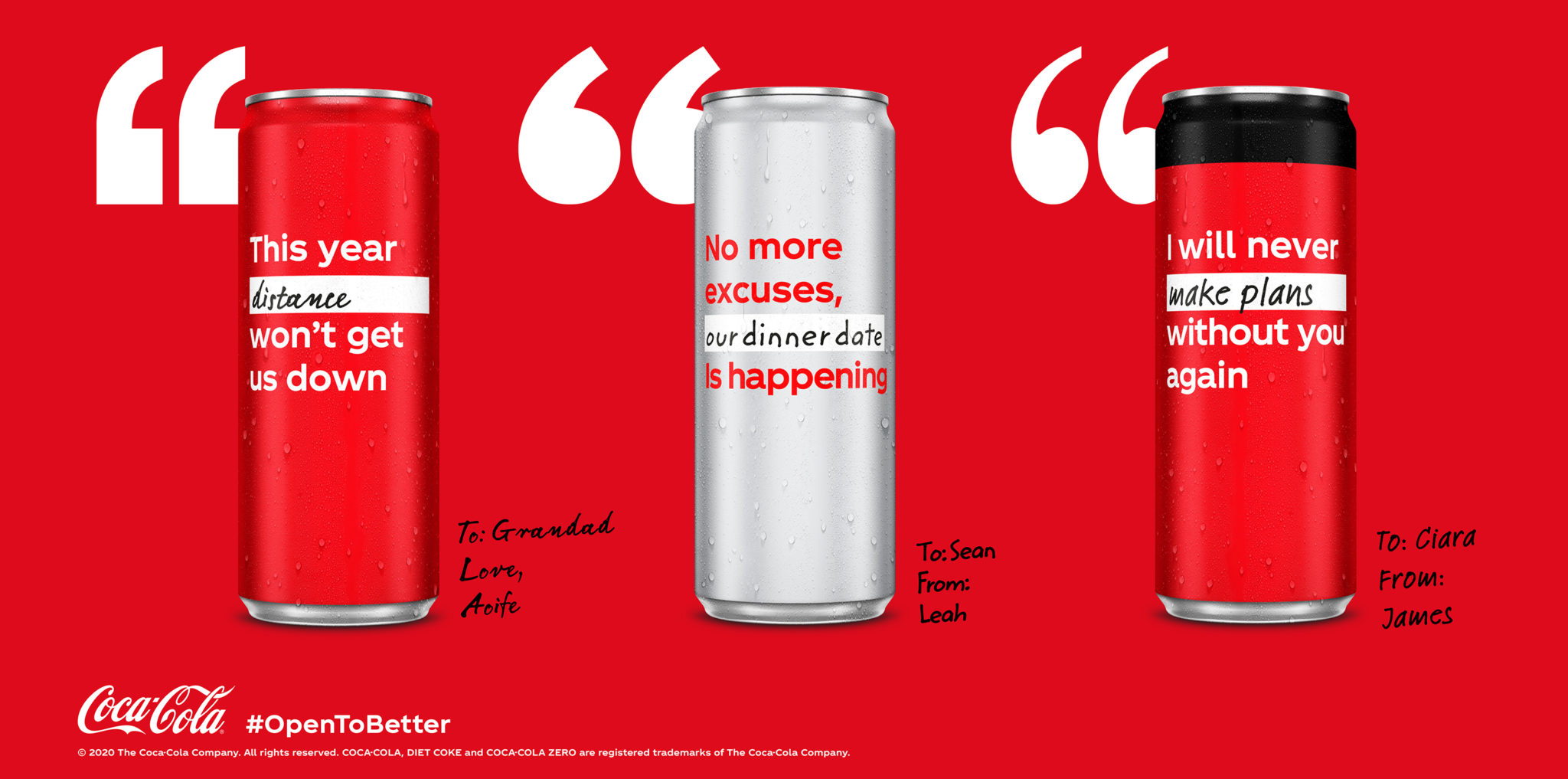 Coca-Cola want to inspire people to find hope and optimism in the new year.
Their, 'Open To Better,' campaign sees the iconic Coca‑Cola logo removed from packaging for a limited time.
It has been replaced with a series of empowering and uplifting resolutions.
 

View this post on Instagram

 
Limited-edition Coca-Cola, Coca-Cola Zero Sugar and Diet Coke cans, are now available in stories across Ireland.
Here are some of the positive messaging you'll find on the cans:
"I promise to listen more just for you."
"I will never watch our series without you again."
"I'm not the best at cooking but I'll try."
 

View this post on Instagram

 
Personalise your own can
Coca-Cola are also giving people the opportunity to design their own unique cans with personalised resolutions online.
Create a personal pledge to share with family and friends.
Make your can here.
 

View this post on Instagram

 
You can also shared your limited-edition or personalised can using the hashtag #OpenToBetter.