Subway cookies recipe
Subway have teamed up with Tastemade to release a recipe for their Double Chocolate Cookies.
So if you're looking for something to do in isolation, grab your apron and get baking.
This recipe should provide you with 16 tasty cookies.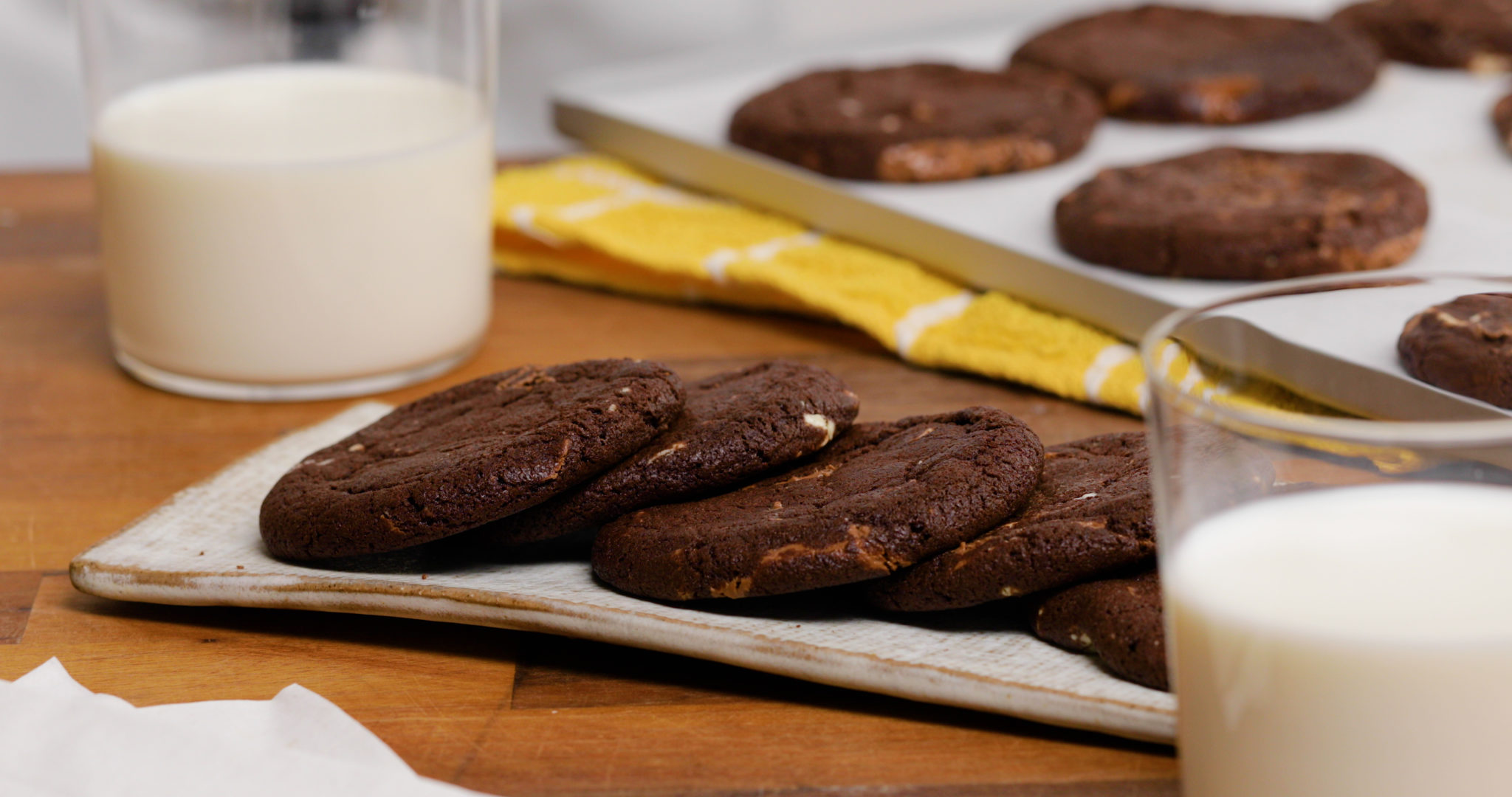 Ingredients:
125g salted butter, softened
100g light brown sugar
75g granulated sugar
1 tsp vanilla extract
1 medium egg
150g plain flour
sifted 40g cocoa powder
sifted 1⁄2 tsp baking soda
100g white chocolate, roughly chopped
200g milk chocolate, roughly chopped 
 

View this post on Instagram

 
Method: 
Preheat the oven to 175°C. Line two large baking trays with baking parchment.
In a large bowl, combine the butter and sugars. Using a wooden spoon, cream the mixture until light and fluffy, for about three minutes.
Lightly beat the egg and vanilla together, and add to the butter mixture a little at a time, beating until well combined.
Using a wooden spoon or spatula, fold through the flour, cocoa powder, and baking soda until just combined. Finally, add the white and milk chocolate chips, mixing until evenly distributed. Be careful not to overwork the mixture.
Using an ice cream scoop or spoon, divide the mixture into 16 Golf ball-size portions. Roll into a ball and place onto the lined baking trays, spaced at least 5cm apart. Depending on the size of the trays, this may need to be done in batches.
Bake for 12 minutes until well spread and just set on the surface. The cookies will still be quite soft, but will firm up as they cool. Leave on the tray for 5 minutes, then carefully transfer to a cooling rack to cool completely. Store cookies in an airtight container for up to 7 days.
Tip:
To have freshly baked cookies at the drop of a hat, freeze the unbaked, shaped cookies.
When ready to bake, simply pre-heat the oven, place the frozen cookies onto a lined baking tray and bake from frozen for 10-15 minutes.
 

View this post on Instagram

 
Other recipes
Subway have been releasing recipes in collaboration with Tastemade for some time now.
Check out their Herbs and Cheese Bread recipe below:
 

View this post on Instagram

 
They've also dropped a recipe inspired by the Chicken Teriyaki Sub.
Check it out:
 

View this post on Instagram

 
Recipes inspired by the Meatball Marinara Sub and Chipotle Southwest Sauce are expected over the next few days.