Calling all Students!!! 
The Student Discount Event is BACK this Thursday 29th September at The Crescent Shopping Centre Limerick. 
Over 50 stores are taking part this year with discounts on some of your favourite Fashion, Sportswear, Cosmetics and MORE! 
Discounts start from 5pm and continue until 9pm 
Discounts range between 10% - 50%! 
Grab your Student ID & get to Crescent this Thursday!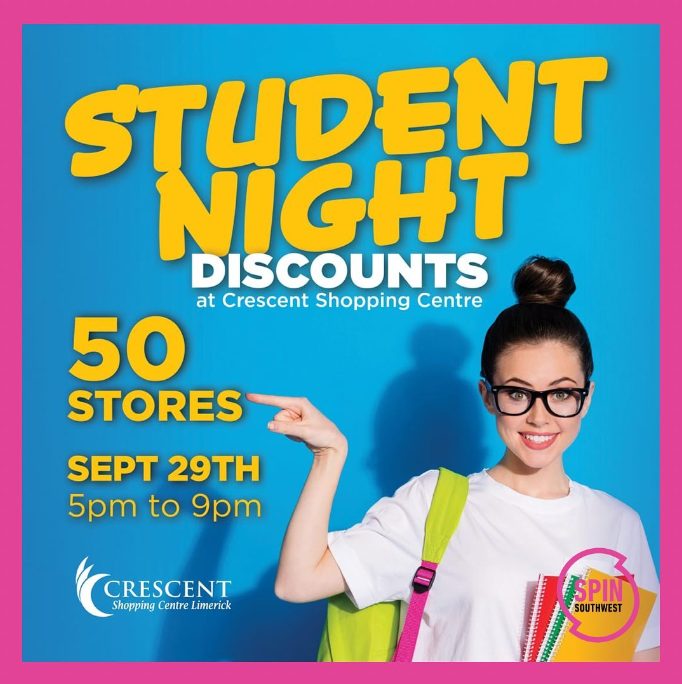 The SPIN Southwest team will be there with loads of spot prizes and a Treasure Hunt throughout the Crescent to win fabulous gifts so join the Team at the Crescent between 5pm – 9pm 
We have a link to the discounts on the night below: 
https://crescentshoppingcentre.ie/