Jimmy Kimmel is taking a well deserved break
Late night talk show host Jimmy Kimmel has announced he's taking the next few months off.
He made the announcement in a video posted to the show's official YouTube page today.
Bizarrely, Matt Damon makes an appearance in the clip.
Addressing viewers, Jimmy said, "I'm taking the summer off to spend even more time with my family."
"I've been doing this job for almost 18 years, I've done 3,130 shows and there's nothing wrong - my family is healthy. I'm healthy."
"I just need a couple of months off."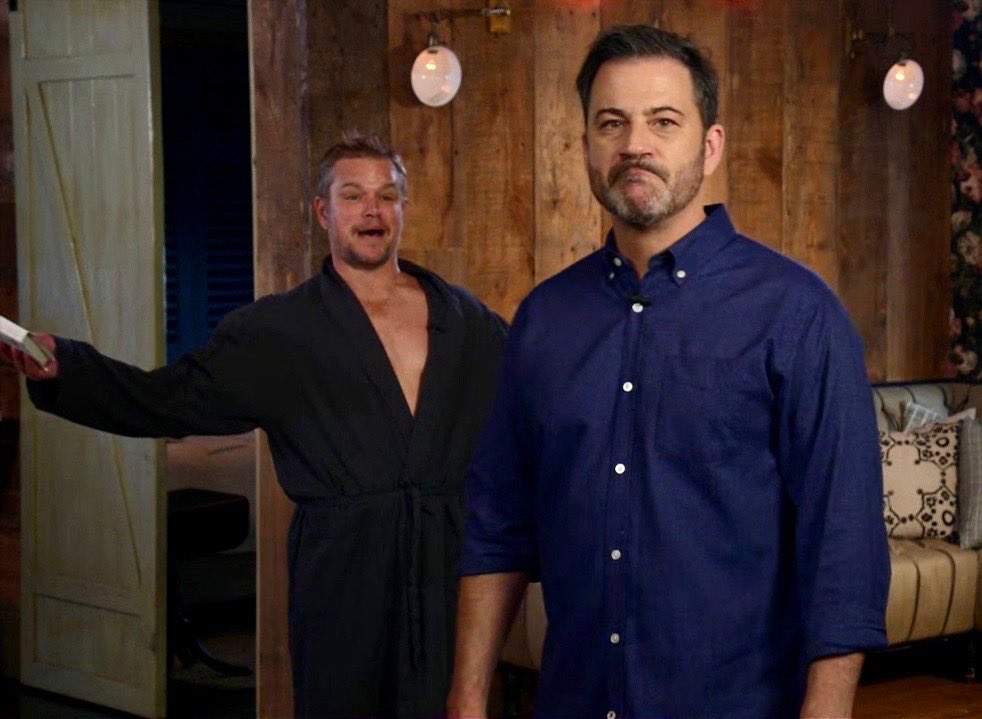 Jimmy revealed that a, "cavalcade of very kind and capable people," will be filling in for him.
He said, "I think you're going to be very happy with them. They will be guest hosting the show."
We imagine the talk show host has lined up some of his biggest celeb pals for the position.
Matt Damon arrives
Jimmy continued, "As of Monday, the show will be on vacation for two weeks and then we'll have new shows with a variety of guest hosts-"
In this part of the video, Matt Damon steps out of a room behind the host and interrupts the announcement.
He asked, "What did you just say?"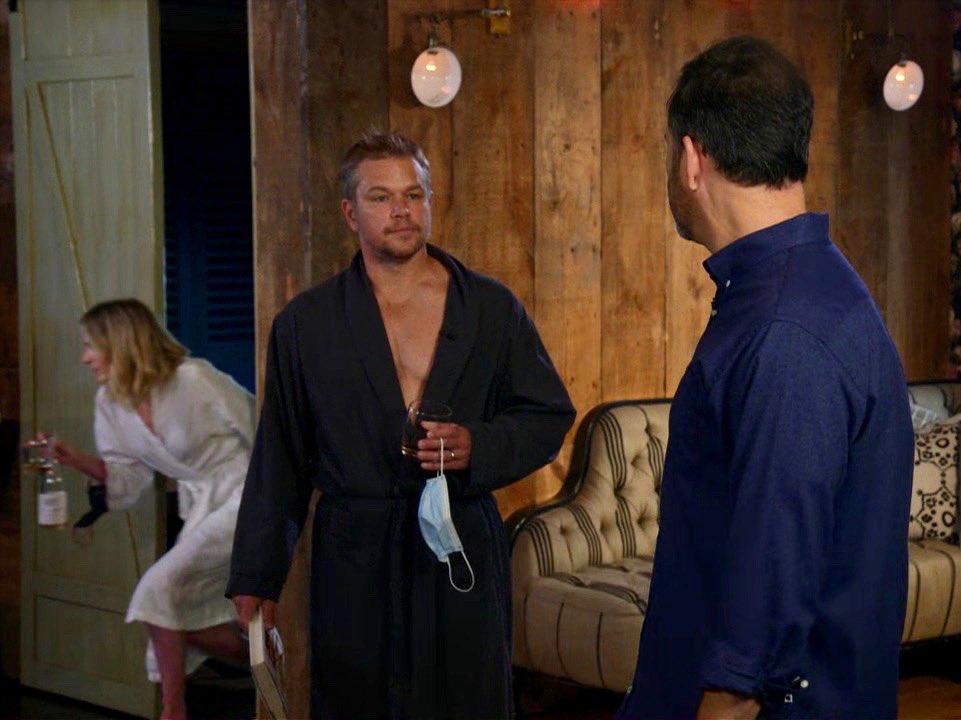 Jimmy explained to Matt that he's taking a break, but this didn't sit well with the Contagion star.
He asked, "What am I gonna do?" Jimmy replied, "What do you mean what are you gonna do?!"
The actor said, "Well, I mean I haven't been on!"
Pointing to the room he just came out of, Matt said, "I've been back here three months waiting to get on."
Later in the clip, Jimmy's wife is seen sneaking out of the room in a bathrobe.
Shocked, the host exclaimed, "That's my wife! Why is my wife in the room!"
Hopefully Jimmy interviews Matt before his break!