Caroline Flack
Today, February 15th, marks one whole year since the death of Caroline Flack.
Laura Whitmore, Iain Stirling, Rita Ora and loads more have been paying tribute to her online.
 

View this post on Instagram

 
Laura shared a quote from one of Caroline's favourite songs, The Glory of Love.
During her BBC radio show this morning, she revealed the track was played at Caroline's funeral.
The Irish presenter said, "It doesn't get any easier to comprehend and sometimes when you can't think of the right words to say, a song can feel more appropriate."
 

View this post on Instagram

 
She continued, "It will be a difficult time but I hope a chance to celebrate her memory."
"This song, to those who knew Caroline well, is very special. Her family played it at her funeral last year."
"A very good friend of the show musician Imelda May has kindly recorded a version of us."
"This is one of Caroline's favourite songs, this is The Glory Of Us."
 

View this post on Instagram

 
Laura's husband, and Love Island voice-over, Iain Stirling also paid tribute to Caroline on Instagram.
He shared two pictures with her, and wrote, 'To my friend Caroline, thinking of you today.'
'Miss you mate x'
 

View this post on Instagram

 
Lewis Burton posted a picture with her on Instagram Stories, captioned, '1 year. I will never forget you.'
While Rita Ora did the same, and wrote, 'Angel among us'
Instagram Stories @ritaora
Author and TV presenter Dawn O'Porter also took to social media to mark the day.
She shared a piece about grief called When The World Stopped Turning from her book Life In Pieces.
'What I wrote 8 months ago describes exactly where I'm at now,' Dawn explained.
 

View this post on Instagram

 
She said, 'It's good to talk about grief because no matter how alone it makes you feel you are actually surrounded by a lot of people who have felt it too.'
'If you dare to open up it does help.'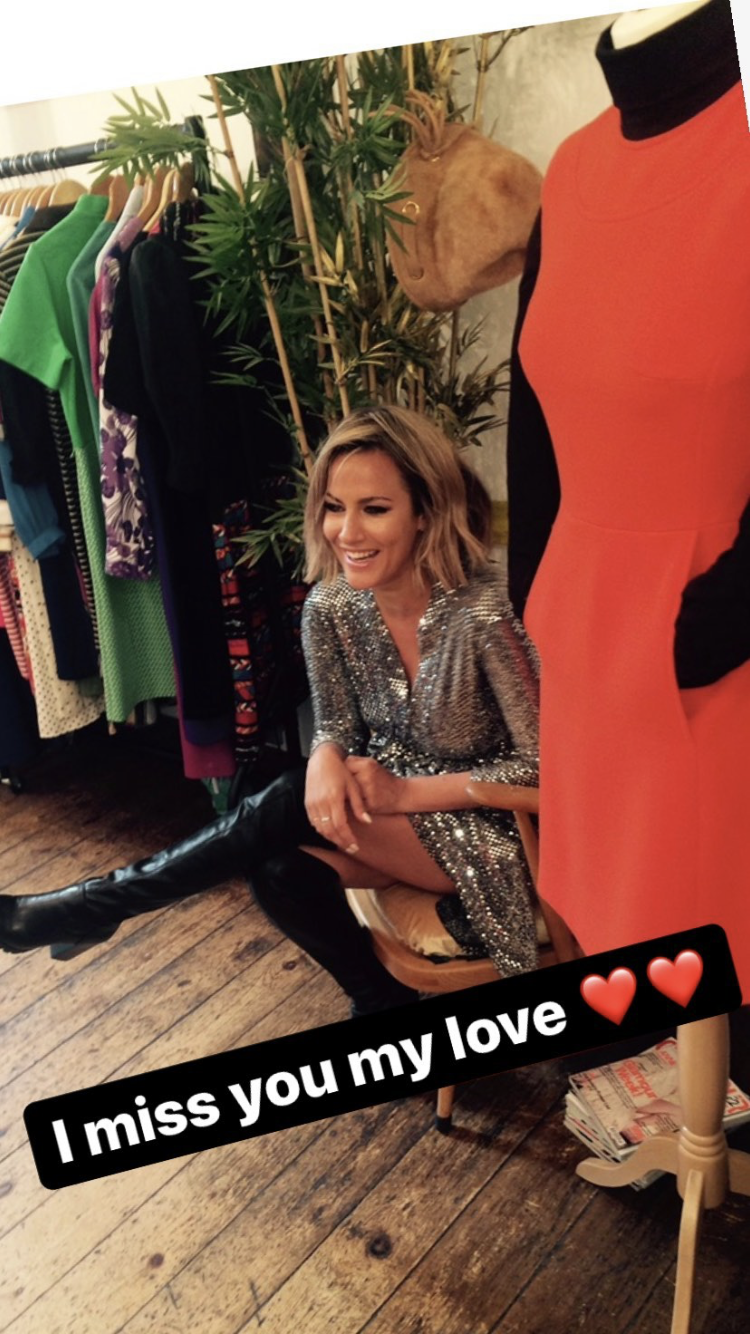 Pixie Lott shared a picture of her and Caroline on Instagram Stories.
She wrote, 'Love you forever and ever, beautiful tiny dancer.'
'#bekind Caza always was to me and I still can't believe this happened.'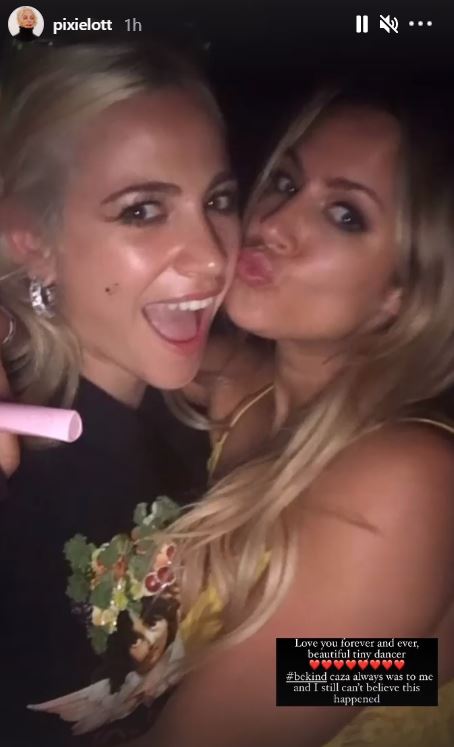 We're sending all our love to Caroline's friends and family today.