A handwritten letter from teenage Drake
Before Drake became one of the biggest rappers in the world, he was just a young man called Aubrey Graham.
In the years between 2002 and 2005 Graham owned a notebook packed full of notes and letters.
One letter sees the rapper promising his mother he'll clean his room.
 

View this post on Instagram

 
If you want the whole book, it's going to cost you $32,500.
According to TMZ, it was found in a dumpster near Drake's grandpa's old furniture factory in Toronto.
It reportedly features 20-25 pages of, 'verses, full songs, and random musings.'
 

View this post on Instagram

 
Drake writes to his mother
One page in the book sees the young rapper writing a note to his mother.
In the note, he promises to clean his room when he comes home.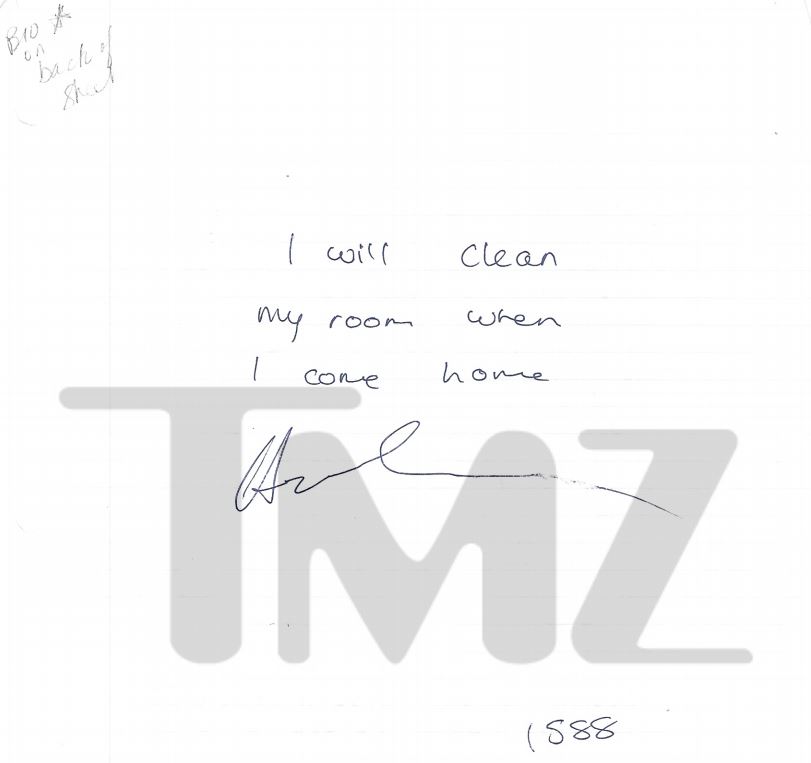 Someone, presumably his mother, responds;
'In order to receive 8:15 am rides this week -- room must be clean + bathroom must be clean AS PROMISED FRI JAN. 18th!!!"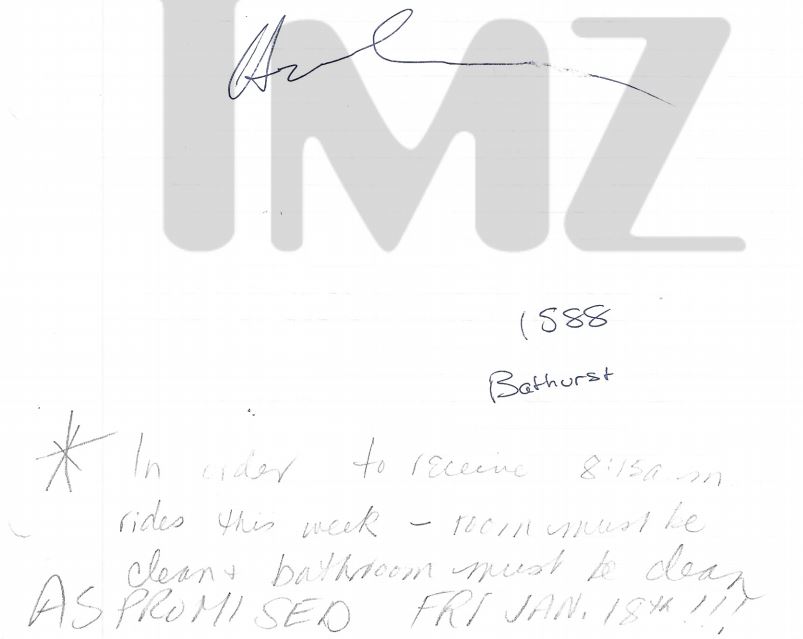 On the back of the note is a personal bio written by the rapper himself.
It includes his music influences, hobbies and talents.
He also writes a bit about his fathers influence on him.
 

View this post on Instagram

 
'Dad was in a blues band and when allowed, I would watch him play and sometimes get up and sing.'
He lists his idols as, 'B.I.G, Michael Jackson, Will Smith, R Kelly, Jay Z, Lil Bow Wow, Usher and Al Green.'
'Aubrey enjoys playing basketball, writing music, shopping and...'
'Aubrey lives for music...'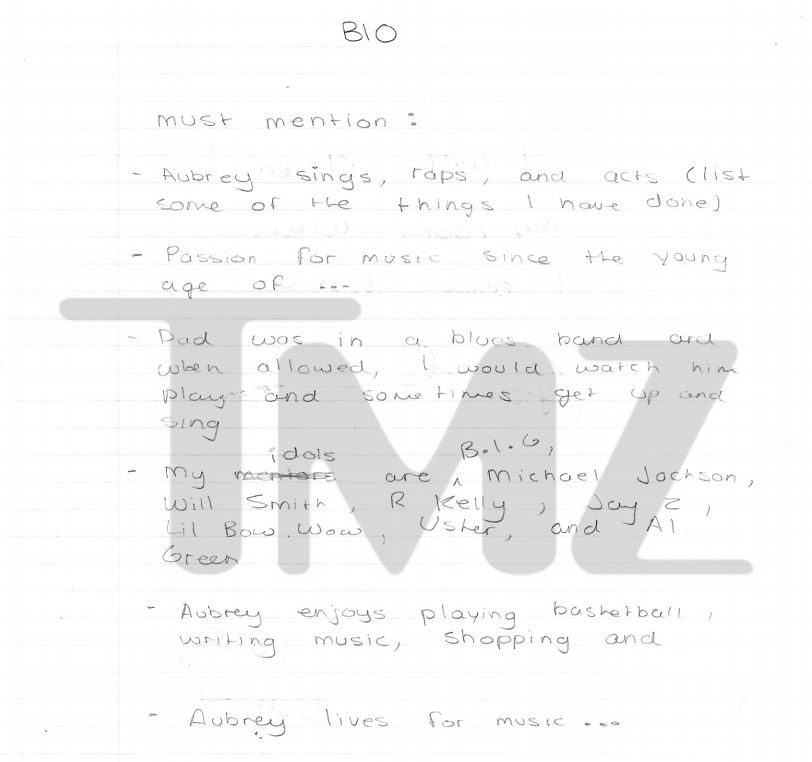 Drake has come a long way since his Degrassi days.
Cover photo: TMZ