Pete Davidson cancels show over Ariana Grande comments
Comedian Pete Davidson reportedly cancelled his show in Connecticut over comments made about Ariana Grande.
In a video posted to Instagram Stories, Pete apologises to his fans and explains what happened.
 

View this post on Instagram

 
"Hey guys in Connecticut, I'm sorry that we had to leave the show before I got to go on."
"The owner Vinnie Brand disrespected me and did something I told him not to do."
 

View this post on Instagram

 
"I can't perform under those circumstances."
"However, everybody who got tickets to that show, I am doing a free show for you guys."
"We'll figure out where it's going to be in the next week and we'll get it all sorted out. Sorry again this is not your fault."
 

View this post on Instagram

 
Comments made on Ariana
An audience member told E! News that the owner addressed the crowd before introducing Pete.
'I gotta tell you guys obviously there are a few rules. No heckling about Pete's love life or anything about Ariana Grande and Kate Beckinsale.'
'Our headliner doesn't appreciate those comments, and anything like that and we'll throw you the f**k out.'
 

View this post on Instagram

 
Some people believe Pete never asked for these restrictions to be put in place.
A source told E!, 'There were no prior restrictions or stipulations on Kate and Ariana being brought up at all.'
'There was absolutely no need for this club owner to go on stage and say no cell phones and no questions about Ariana or Kate.'
 

View this post on Instagram

 
Pete and Ariana
Ariana Grande and Pete Davidson had a whirlwind romance before they called it quits in October of 2018.
This happened shortly after the death of Ariana's ex Mac Miller.
 

View this post on Instagram

 
Pete and Kate
Kate Beckinsale and Pete Davidson started dating earlier this year.
The pair met at the Golden Globes where they cosied up on a patio in the back of the venue for almost an hour.
However, it was revealed last week that they have since split.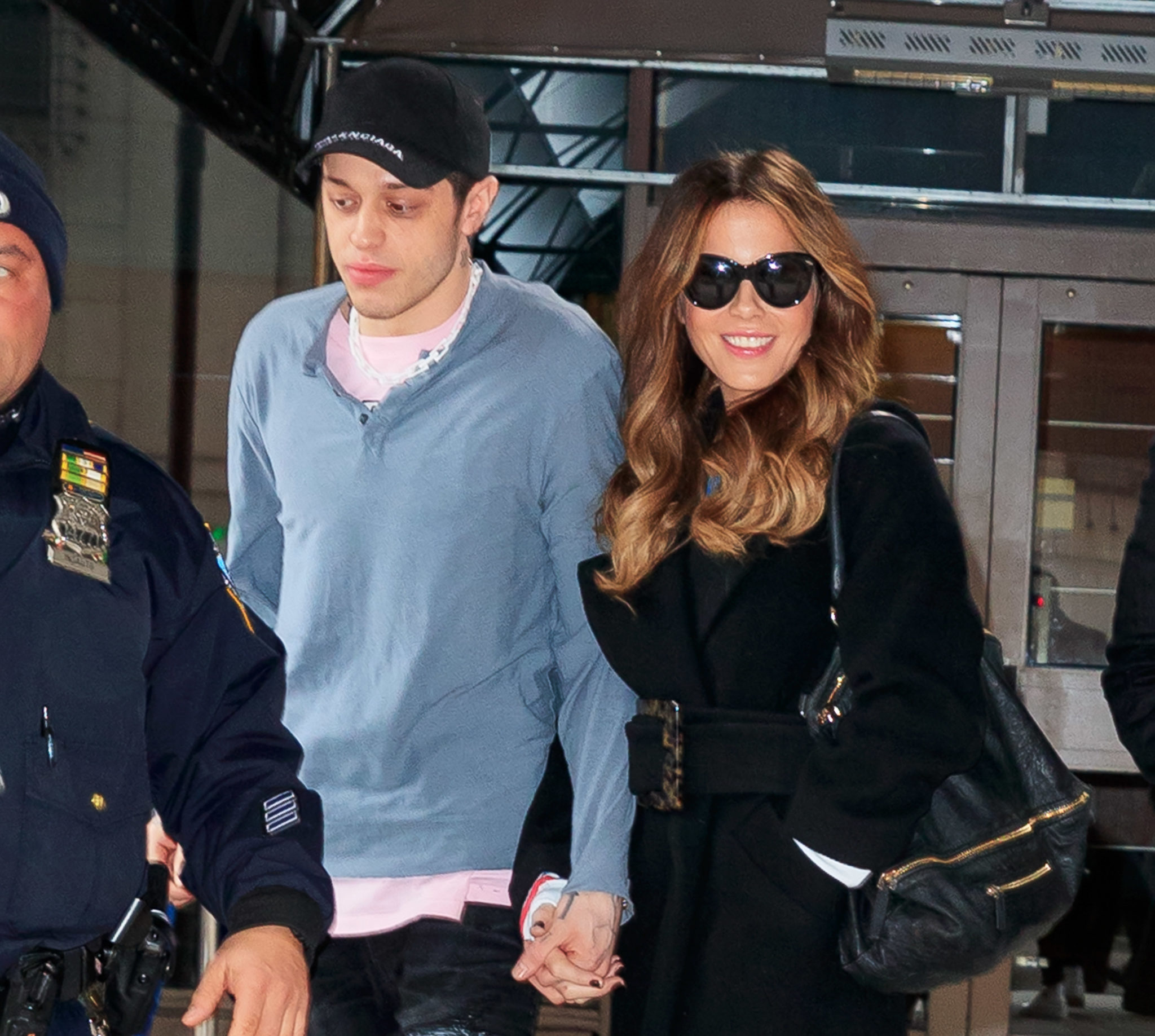 A source told People that they ended things amicably and are, 'still friendly, but it just didn't work out.'
'They had been trying to make it work up until very recently, but it's over now.'
 

View this post on Instagram

 
Davidson is expected to star in an all-new episode of Saturday Night Live this weekend.
He'll be joined by Adam Sandler and Shawn Mendes.