Miley Cyrus' latest haircut
Miley Cyrus has recruited the help of her mother Tish to give her a whole new haircut.
According to People, they face-timed Miley's hairstylist, Sally Hershberger in order to walk Tish through the process.
However, it didn't turn out the way they had originally planned.
Instagram Stories @mileycyrus 
Sally told People, 'Miley sent me over a picture for inspiration.'
'But this pixie mullet is completely different than the original inspiration photo.'
The hairstylist explained exactly how she walked them through the process.
She said they needed, 'A sharp pair of scissors, a feather razor, a comb, a few clips and a spray bottle.'
Sally then demonstrated the motions on her own hair over face-time for Tish to follow.
'Instead of just telling them the step-by-step instructions, I physically do the cut with them.'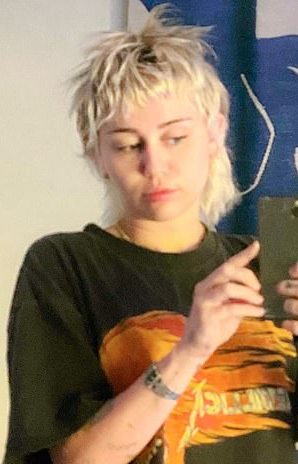 Instagram Stories @sallyhershberger 
'I find that actually demonstrating allows the client to get the best results.'
'[We also] work gradually and take my time with small sections – less is more.'
Sally added, 'I think it's an ongoing creative haircut.'
Even though it didn't turn out the way Miley had originally wanted it, they all love the new cut.
Sally told People, 'Miley loved the final look as much as I did!'
'It's so cool and daring to mesh together two styles into one that really expresses her own sense of style.'
We're loving the new look!