Jack Fincham's first Father's Day
Love Island's Jack Fincham celebrated his first Father's Day with his baby girl Blossom over the weekend.
He shared loads of adorable pictures and videos to Instagram for his special day.
 

View this post on Instagram

 
The Love Island champ shared a picture of himself cuddling his little girl.
He captioned the image, 'First fathers Day with Blossom.'
Referring to his dog, who also made the cut, he said, 'Elvis on job at the front there.'
Jack also took to Instagram Stories with pictures and videos.
In the first video he talks to his child, "First Father's Day with my little baby, love you!"
He also shared a video of his brother Oliver planting a kiss on his niece's hand.
Jack is heard saying, "Look who it is! It's uncle Oliver! The big boy!"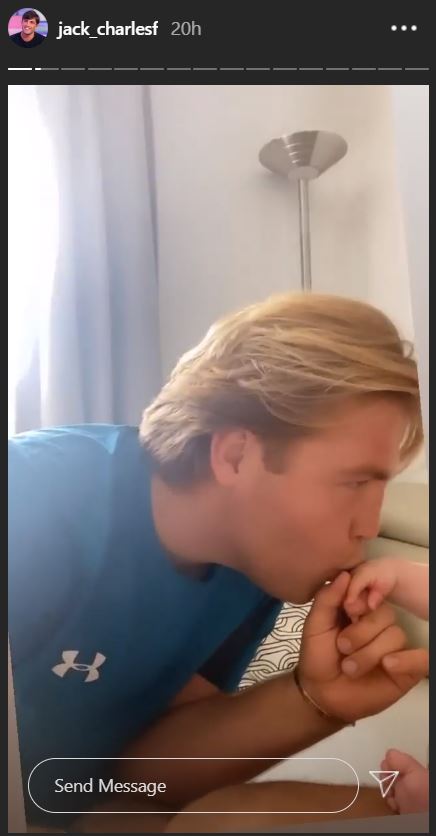 In the next story, Jack shares a picture of his Father's Day card.
He thanked his daughter for the gift in the caption, and noted that her mother Casey must have helped her write it.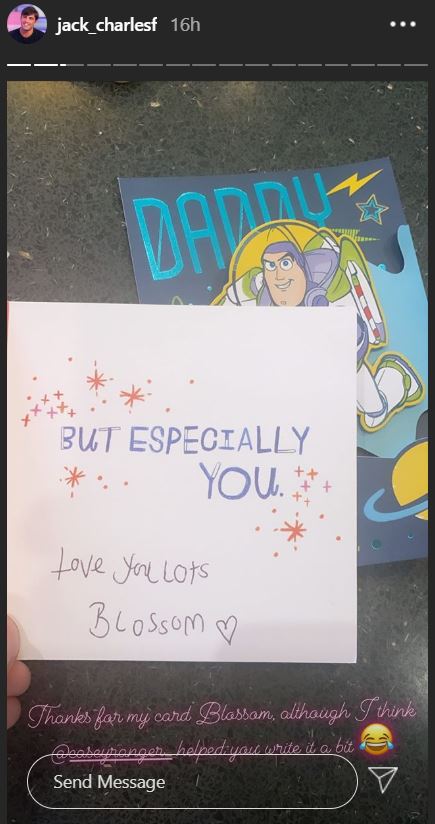 Jack and Blossom
Jack welcomed his baby girl Blossom into the world in January.
He kept the pregnancy news a secret for the entire nine months and he explained why in an interview with The Sun.
He said that he wanted the mother of his child to have a peaceful pregnancy.
 

View this post on Instagram

 
Jack's good pal Casey Ranger has been named as Blossom's mother.
She's a health compliance officer for the NHS and they've been friends for years.
They had a fling shortly after his split from Dani Dyer but unfortunately he said, 'It didn't work out romantically for us.'
The Love Islander told the outlet, 'I'm loving fatherhood. But not nappy changing - it stinks.'
'I can't stop staring at her though, she's beautiful.'
 

View this post on Instagram

 
Happy first Father's Day, Jack!