"My skin gets very light when I don't tan"
Doja Cat has hit back at claims her skin tone has been lightened in one of her most recent photoshoots.
The artist shared a video on Instagram branding the people behind the comments, 'stupid as f**k.'
 

View this post on Instagram

 
The photo in question features on the cover of YouTube's Woman Crush Everyday playlist.
Fans flooded the comments section questioning why her skin tone is much lighter than usual.
As per MailOnline, one person commented, 'oh dang why'd they make her white.'
While another added, 'Doja please don't let them whitewash you ...that pic is over exposed.'
And, 'I guess the more closer to white you are the more you market, right?'
So Doja responded on Instagram, "If you're stupid as f**k you probably left a comment under this picture talking about this."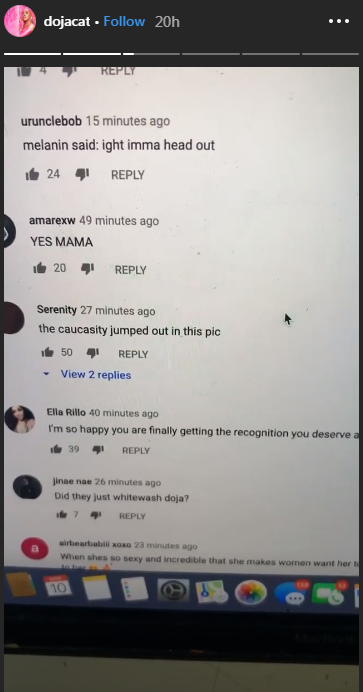 Instagram Stories: dojacat
The artist hit back, "How about I'm half white, not entirely black?"
"My skin gets very light when I don't tan, I was staying indoors a lot before that shoot."
She finished, "New fu**ing subject, dumba****"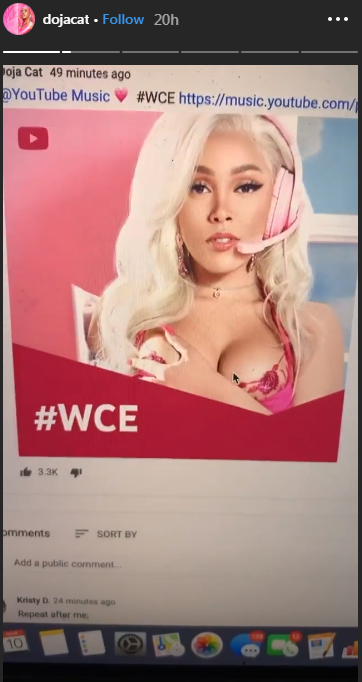 Instagram Stories: dojacat
Doja Cat's been announced for this year's Longitude festival.
Check out the lineup here.