Rents have hit another new high - although the rate of price increases has slowed.
They rose by just 1 per cent in the first three months of this year when compared with the previous quarter.
The latest daft.ie report shows the average monthly rent is now €1,750 euro.
Rents in Dublin are rising at a steady pace, but there are some decreases around the country.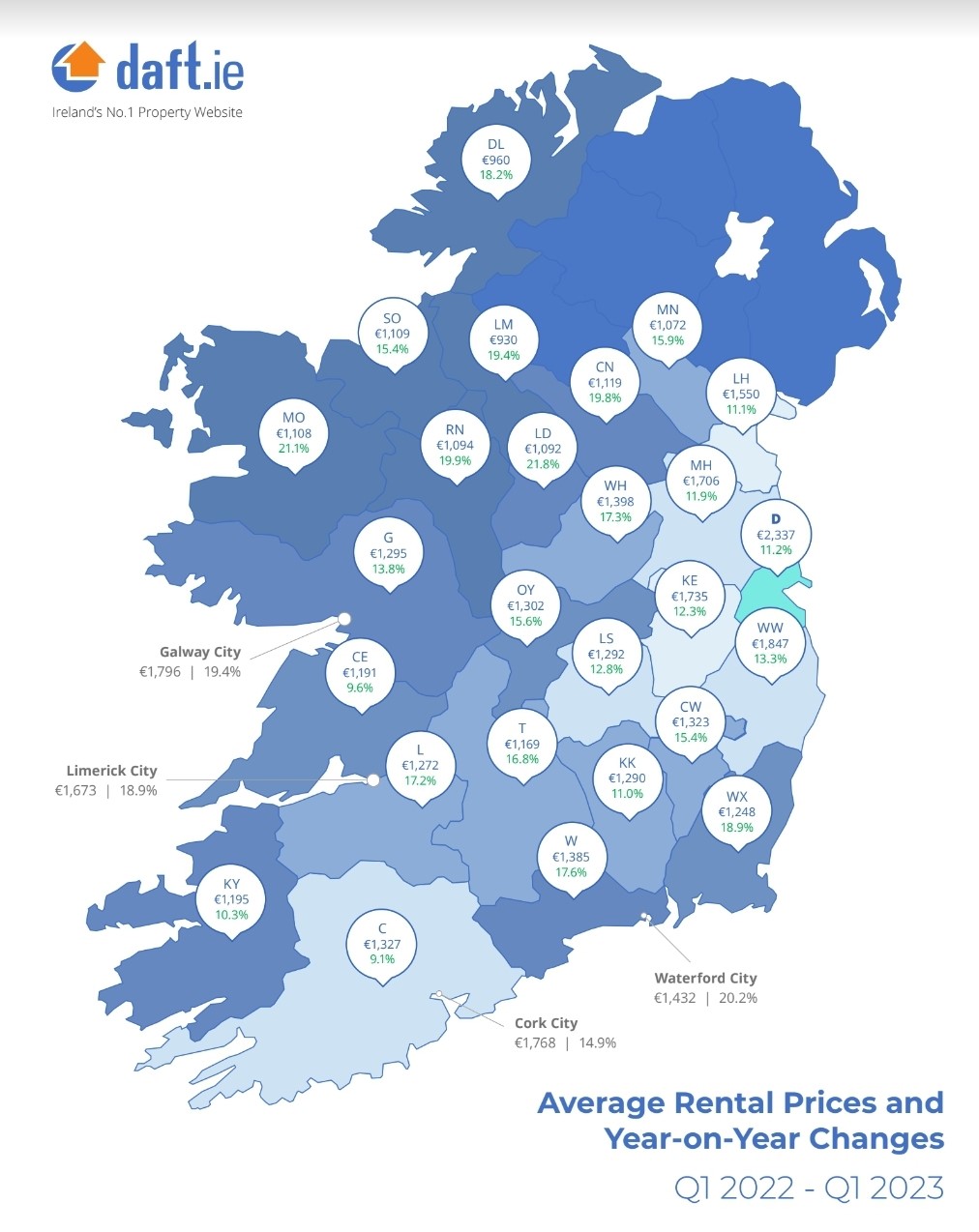 Author of the report, Ronan Lyons says there are some crumbs of comfort;
"The private rental market has been under increasing stress over the last two years, as first society reopened after the covid19 pandemic and then the war in Ukraine led to a refugee crisis.
"There are some signs that, if things are not getting better, then they are getting much worse. Availability of homes to rent has stopped falling, albeit at extremely low levels, while the quarterly change in rents seen January to March was far smaller than the average increase seen in 2021 and 2022."