Bank of Ireland is warning of an escalating wave of scam text messages involving motorway tolls.
It comes ahead of the Easter bank holiday weekend, a time when many Irish drivers will hit the road.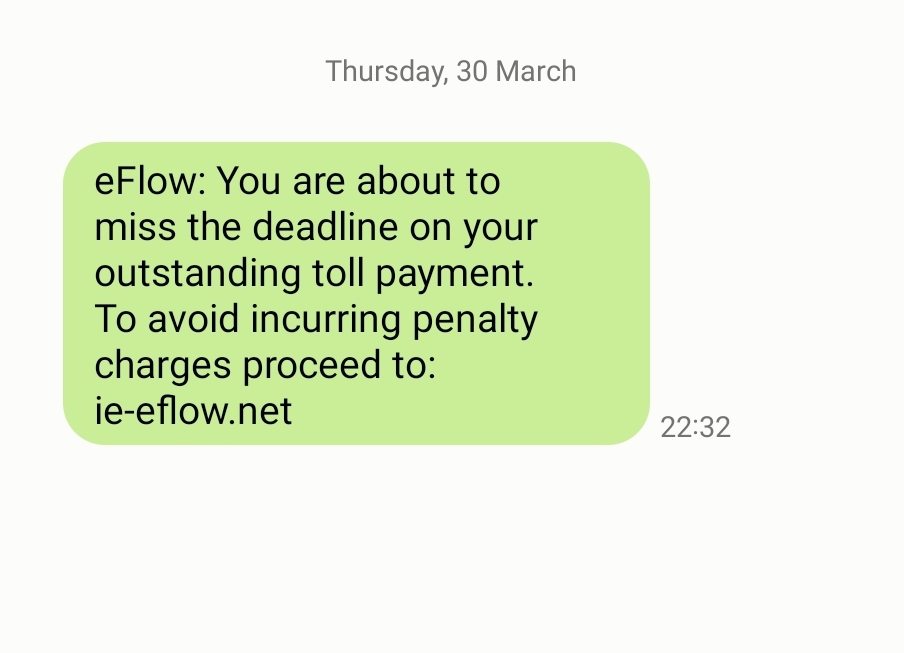 What to Expect
Bank of Ireland's Security Group reports a surge of text messages from scammers posing as operators from Ireland's eFlow and motoring services.
In the texts, scammers ask recipients to follow a link to either pay an unpaid toll or update their accounts.
The link, when followed, brings you to a realistic-looking website, that could easily fool anyone.
As well as the texts and website appearing legitimate, the threat of penalties or fines creates a sense of urgency. This makes receivers more likely to act quickly!
The security group is urging the public to "Stop, Think and Check" before responding to any unusual texts, calls or emails.
It also advises anyone who may believe they have been caught in a scam, to contact their bank immediately.
Check out Hotline.ie for what to do if you get scammed.