You're being asked to pick a name that floats your goat.
Fingal County Council says it's reduced over 450 submissions to just four.
The polls are open at this link.
You have until 5pm on Friday, the 2nd of June to vote - You herd it here first.
Saorla means free princess.

These goats are enjoying freedom and ruling this kingdom.

Talun the Irish word meaning fertility.

Like the year the goats had and what the goats bring to the land.

Fiáin It means wild.

The goats are roaming wild, this animal was known as An Gabhar Fiáin (wild goat)

Danu means Mother of goddess

Meaning nature and the mother of Tuatha Dé Danann
The public can now vote between Saorla, Talun, Fiáin or Danu - chosen for their roots in Irish mythology.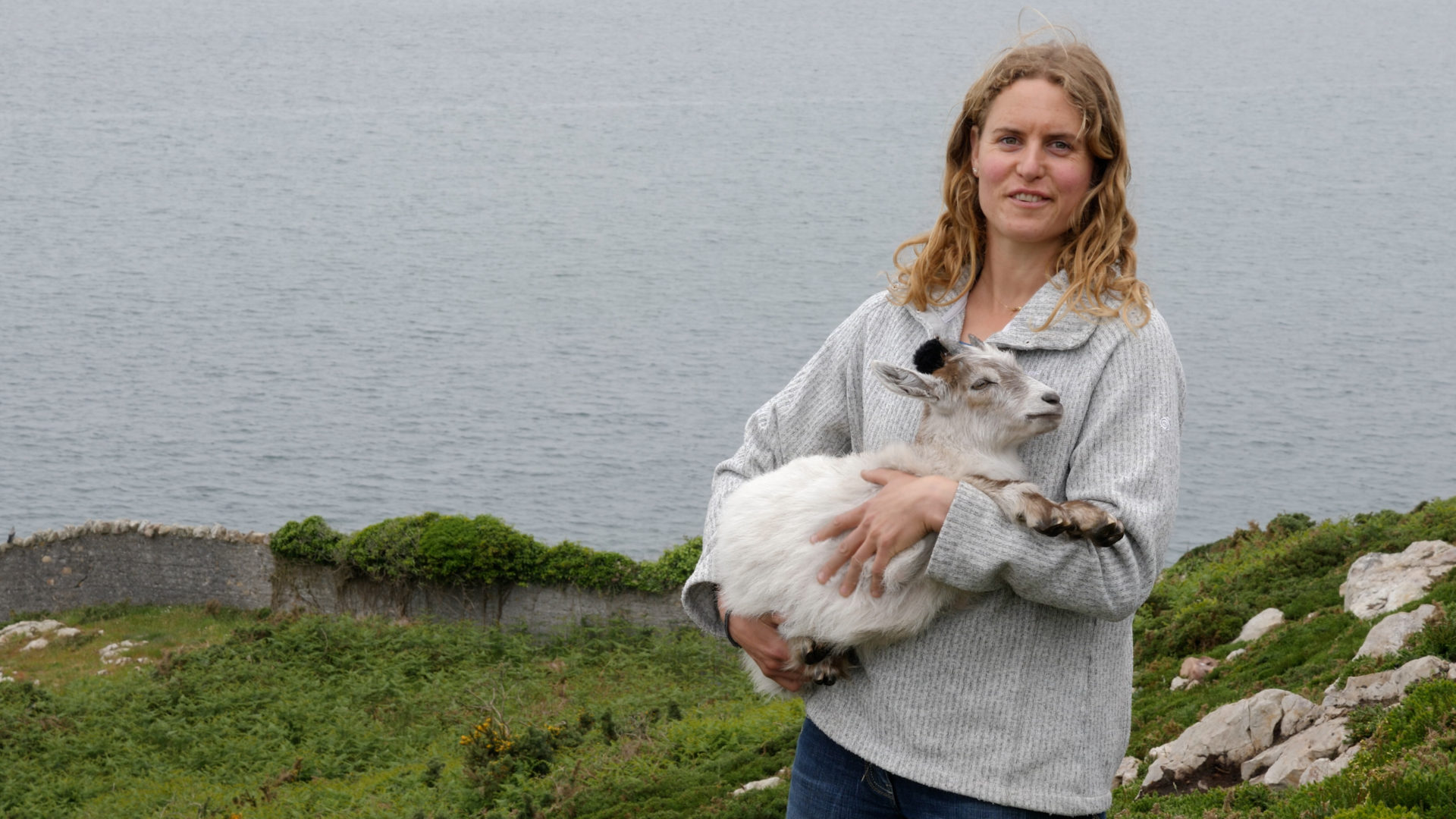 This photo: Goat herder for the Old Irish Goat Society, Melissa Jeuken and Kid Goat.
The winner will get to meet the kid goat they've named for a photo on Howth Head.