The funeral of Dublin teen Max Wall has heard how he was a larger-than-life personality who lit up the corridor of St. Michael's College.
He's the first of two teenagers who died on a Leaving Cert Holiday on the island of Ios in Greece to be laid to rest.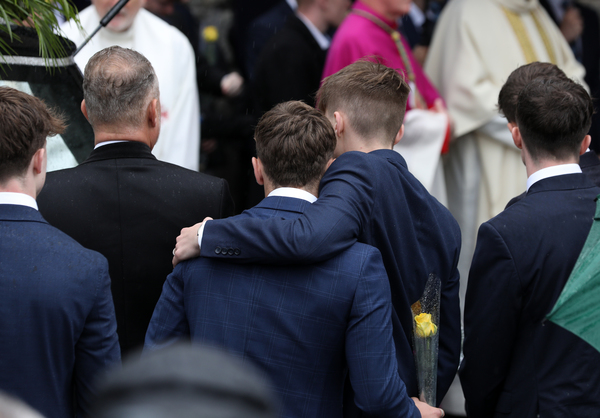 "Heartbroken"
"Our hearts are broken," said the Chaplain of St. Michael's College, Father Paddy Sheary, at the funeral mass of Max Wall at the Church of the Sacred Heart in Donnybrook.
18-year-old Max - whose nickname was 'Giggsy' - was a huge Manchester United and Leinster Rugby fan, and had hoped to become a businessman.
Fr. Sheary read some of the messages written by his classmates from St. Michael's.
"You were the funniest man to walk the earth," said one of the messages.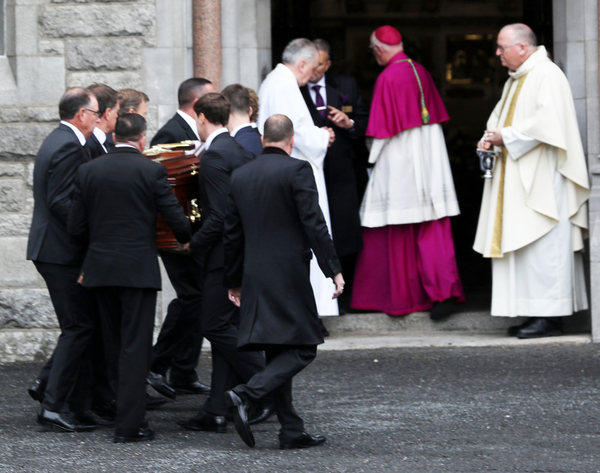 "Profound Cruelty"
Mourners heard how the teenager died suddenly while speaking to his dad Niall on the phone, at a port on the island of Ios.
His father, Niall Wall told the congregation of the devastation his own family and the family of Andrew O'Donnell have had to face - but how his son lived a short but very full life.
"Today marks the end of an 8-day journey for us, that with the most profound cruelty has not only taken Max from us. But it's also robbed him of a bright future."
Max Wall will be deeply missed by his mother, father Niall, Fiona, and brother Charlie.
He's been laid to rest in Kilternan Cemetery Park.
Photos: Sasko Lazarov/RollingNews.ie