A Garda investigation has been launched after a referee was allegedly assaulted.
It's said to have happened during a North East Football League match in Co. Louth last night.
The North East Football League has condemned the incident and says it will launch its own separate investigation.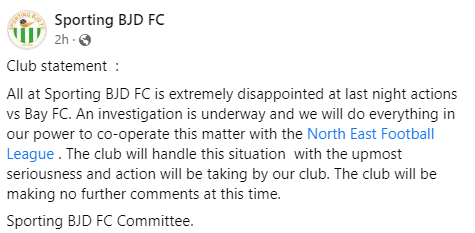 Kung Fu Style
It's understood the referee abandoned the match at the astroturf in Muirhevna Mor after 85 minutes when one team failed to have the regulation number of players on the field.
A player from Sporting Ballyjamesduff then allegedly ran at the referee, lunged and kicked him in the chest in mid-air.
The score at the time of the abandonment was 1-0 in favour of Bay FC.
The referee is said to have been left badly shaken after the kung fu-style kick.
Gardaí have confirmed they are investigating an assault in Muirhevnamor at around 9.40pm last night.
No arrests have been made and investigations are said to be ongoing.
In a statement the North East Football League condemned the incident and says it will launch an investigation of its own once it receives the match report.
Reporting by LMFM