Roddy Ricch music video
According to reports, a shooting took place on set of a music video for artists Roddy Ricch and 42 Dugg over the weekend.
According to WSB-TV, two people were shot and a third was injured.
However, it's understood both artists were nowhere near the scene when it happened.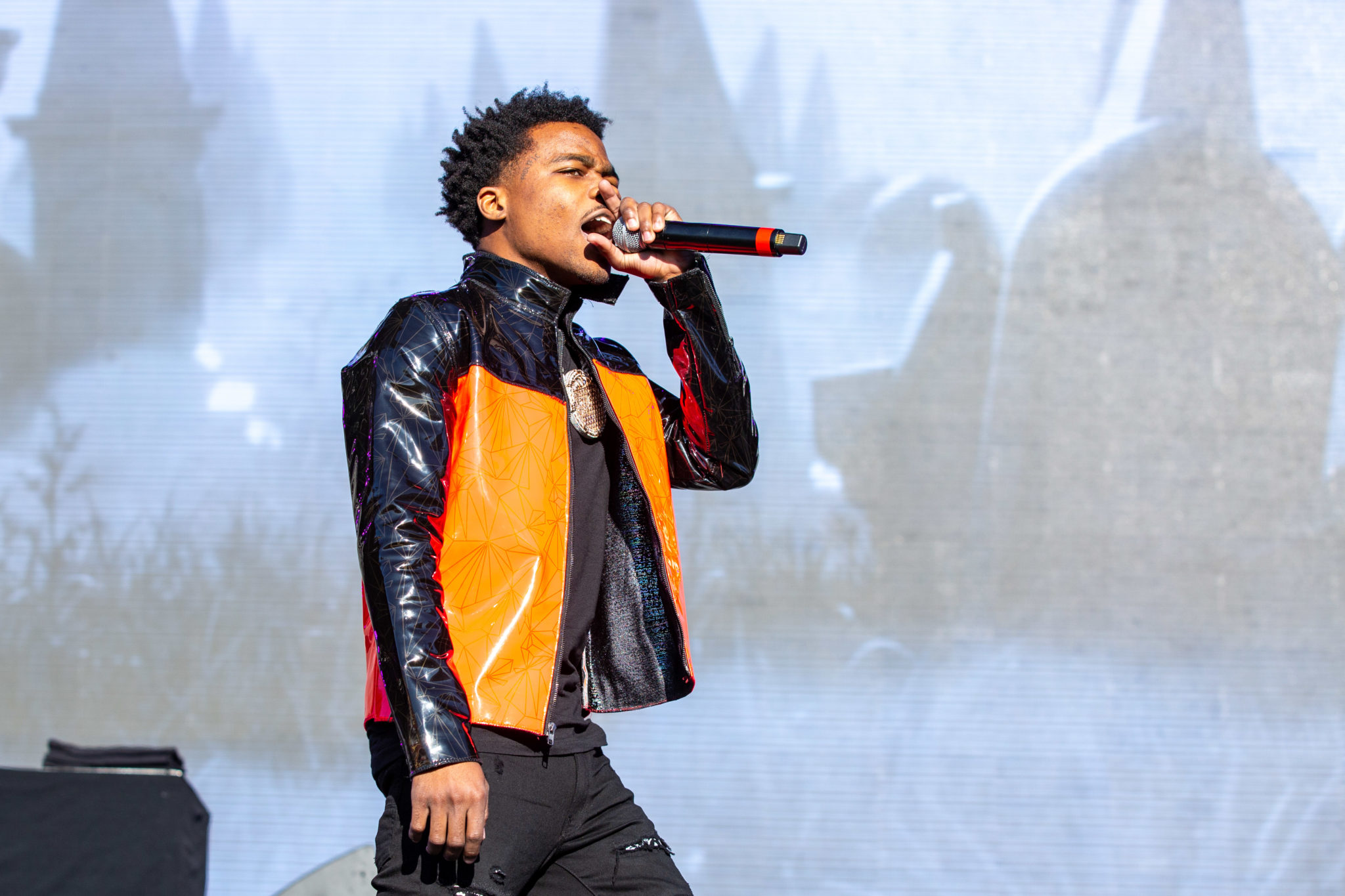 The incident took place at a scrap yard in southwest Atlanta at around 4pm on Sunday.
According to the news outlet, one person was injured by debris.
While two others arrived in hospital with gunshot wounds, and remain in stable condition.
Music video set turns into crime scene as someone opens fire. At least 3 people shot and two now in the hospital. LIVE report next at 6pm pic.twitter.com/4Vymo4vX2e

— Steve Gehlbach (@SteveGWSB) February 21, 2021
A witness told WSB-TV's Steve Gehlbach that there were about 50 people on set when the shooting happened.
A medic on set, taking temperatures and screening for COVID-19, spoke to the outlet.
She said, 'Everyone started running, trying to get out. Or take cover, lot of places to take cover in there.'
'Could have been worse...'
'Anyone that was injured, I laid hands on 'em to make sure they were OK.'
'Just glad it wasn't a lot worse then it could have been… could have been worse.'
According to WSB-TV, Police detained and arrested a man on a drug charge, but it's understood he's not the shooter.
UPDATE: Atlanta Police confirm only two me shot at music video shoot, and both now stable...and both not artists @42_Dugg or @RoddyRicch One man arrested on scene was for drug possession charge pic.twitter.com/hnuY7nU1VZ

— Steve Gehlbach (@SteveGWSB) February 22, 2021
42 Dugg addresses the situation
When the shooting broke out, it was unclear whether Roddy Ricch and 42 Dugg had been injured.
Rumours started spreading across social media, and it wasn't long before Dugg addressed the situation.
He hopped on Instagram Live with Lil Baby to assure his followers he's fine.
Confirmed that shooting at music video shoot and artists are rappers @42_Dugg and @RoddyRicch but not sure if either were directly involved or one of three men injured pic.twitter.com/aR3qbATXeR

— Steve Gehlbach (@SteveGWSB) February 21, 2021
He said, "Y'all stop with that fake sh*t, man. We ain't been around no gun shooting, none of that."
"Real talk, man. We good...Thanks for the love, though. I appreciate the love, though."
A friend of Roddy Ricch took to social media to assure fans he's also, 'good.'
— 42Dugg (@42_Dugg) February 22, 2021
My nigga Roddy good, all the homies good 💪🏿💪🏿💪🏿

— A-Tron (@DJA_Tron) February 22, 2021
No further comment has been made.