Diehard Royal fans are camping in the open air outside ahead of the Royal Wedding tomorrow, just to get a glimpse of the newlyweds.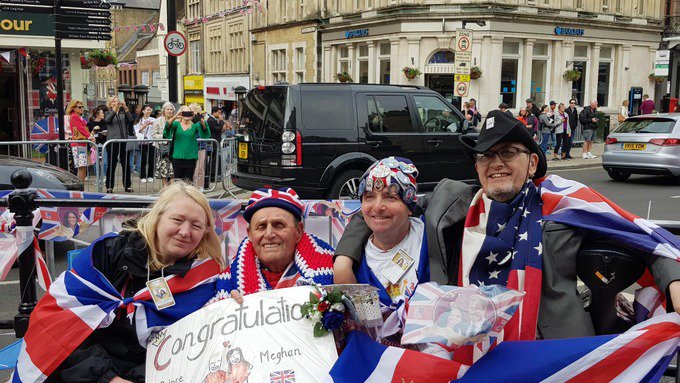 Meghan's dress reportedly costs £300,000 and fans cannot wait to see it in person.
Fans are decked out in Union jacks in anticipation of the big day tomorrow.