Patients at one of the country's busiest children's hospitals will soon be able to get a visit from their own dog or cat.
Work on a new 100 thousand euro facility has started at Crumlin hospital in Dublin as part of the Cian's Kennels initiative.
Cian's Kennels
The ribbon on this new centre was cut by Shane Neary.
Shane is the brother of 15 year old Cian, who died from a rare form of lymphoma in 2019.
Cian loved sport, fashion, hanging out with friends - and his dog Cooper.
His mother, Evelyn, says they brought Cooper from the family home in Longford to a kennel close to the hospital in Crumlin:
"Cian visited Cooper almost every day during his illness and right up until the end of his life."
"That had a significantly positive impact on Cian and indeed on us as a family."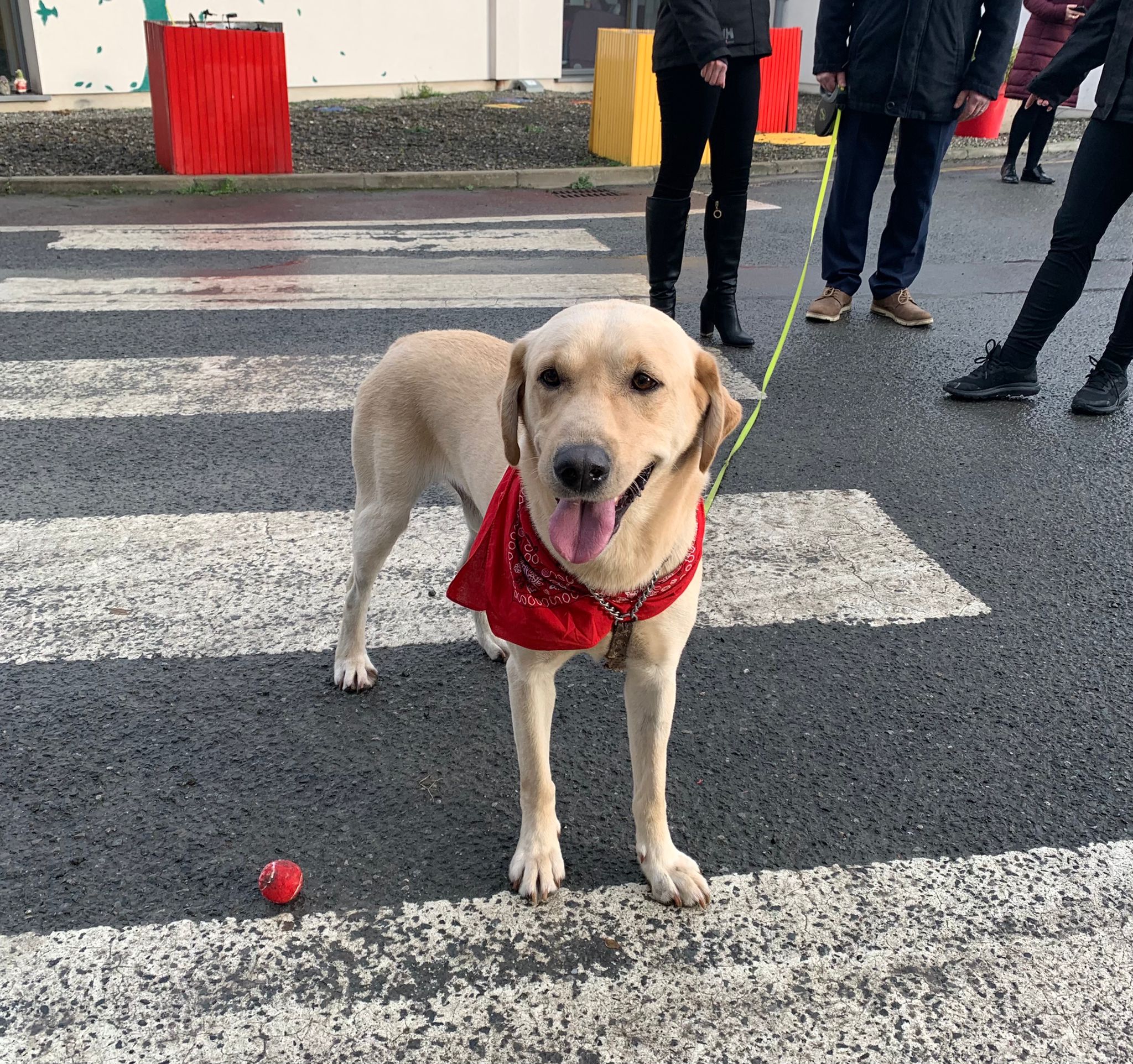 Special Kennels
This new facility will have specially designed kennels for pets on-site so patients can visit.
Darragh Smyth, who's now recovered from cancer, was a patient on the same ward as Cian two years ago:
"I heard Cian got a dog and that made him happier, so I decided to get a puppy too."
"He brought joy to the family, and a distraction to me from what was really going on."
Karen Maguire is the acting director of nursing at the hospital:
"We're very excited!"
"A dog or a cat is a family member, so it is wonderful to have them here on site."
The new centre is due to be up and running by the end of next month.